A quick casual lunch with the fabulous Andy G who works nearby. How can you not like a restaurant called Sushi Hero II, advertising itself as a 'conveying sushi bar'?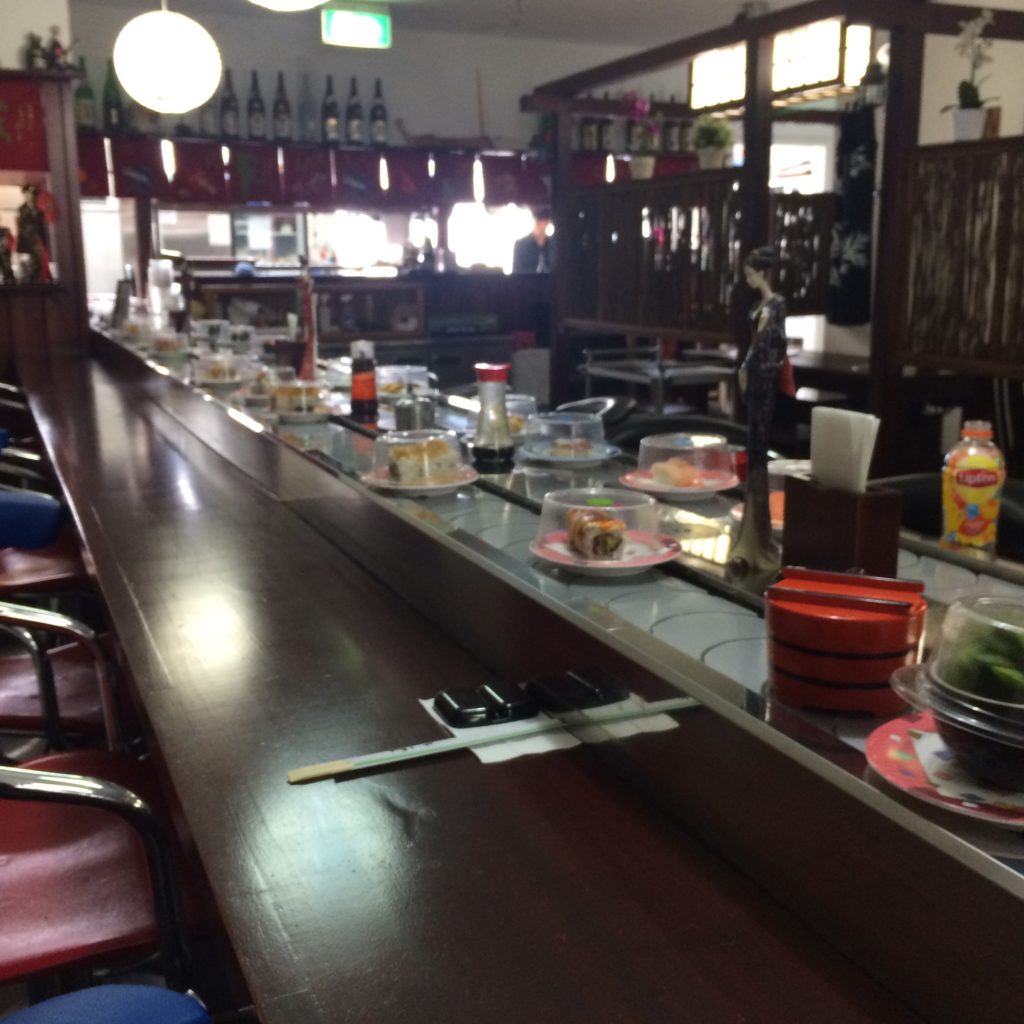 I was surprised how many dishes looked Chinese, including the tasty shrimp dumplings that I had. So, possibly this is a bit of an Asian fusion conveyor belt restaurant. The dishes I chose were nice enough.
Nothing special but a fine place for a quick meal in the area and the service was sweet.