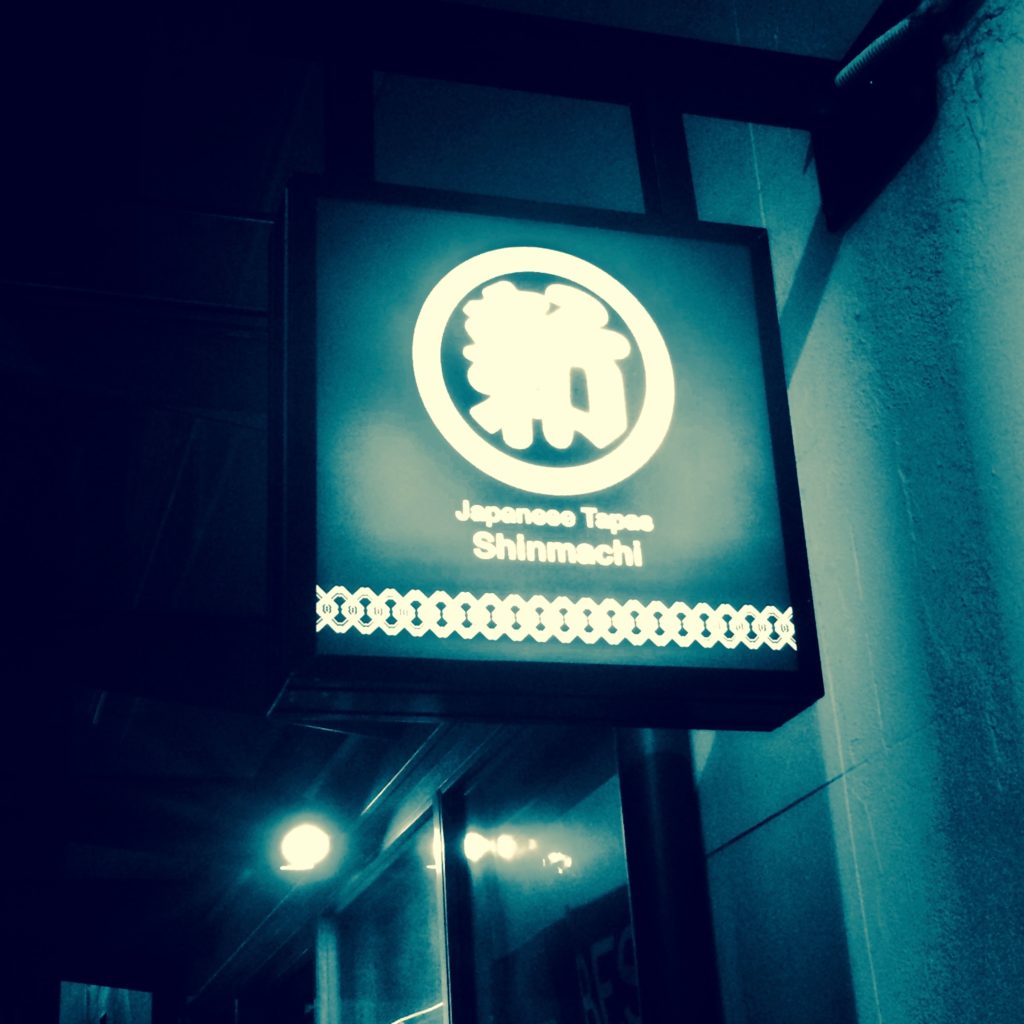 Shinmachi advertises itself as Japanese Tapas. I think it was called Wagaya and changed to the present incarnation around April 2016. David and I popped by here on a Saturday night after seeing the bizarrely not terrible movie, The Great Wall. It was packed when we arrived, but cleared out a bit. It's a fun, fast place.
We loved the iPad ordering system, with iPads attached to the walls near each table. David is vegetarian and there was more than enough to please us, though we couldn't resist ordering both the Nasi Denkaku (eggplant) and deep-fried tempura eggplant.
I also had the fun sake tasting, four cups for $12 from different regions, as indicated on the map. I wish the sake was cold though, rather than room temperature.
We also had deep-fried lotus root (delicious), a vegie sushi roll, and for dessert, black sesame ice cream with a matcha pannacotta (and some sweet red beans underneath). Very tasty.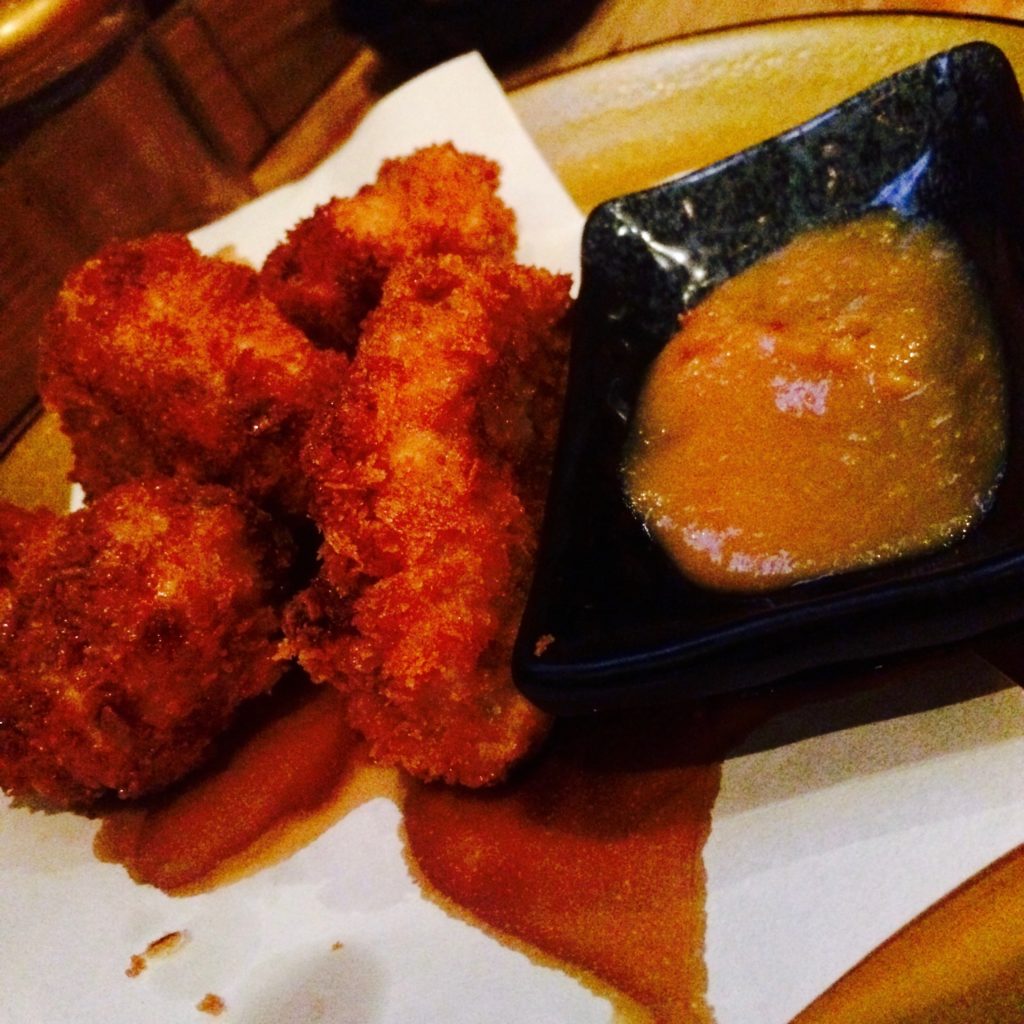 The food was very tasty, and came out quick, and possibly wasn't fabulous, but that's not what we were expecting. It's tasty enough, not expensive, and the experience is rather fun. All up for the two of us was only $65 (and only me drinking). The bill could be larger if you indulge in the various amusing drinks they have here (pear sake!) but if you're after cheap, this is inexpensive. I'd be happy to drop by for a quick and easy meal here anytime at all.