I like the feel of the food court at Bondi Westfield lately. I liked the last version too, but it's good for a change. We usually go for something fried and Japanese, but Schnitz caught our eye. I like a good chicken parmiagiana.
Funnily enough, this was not what we got. They gave us this before we figured out that my better half had ordered a wrap. However, he said he was expecting more, and that there was something missing. He just can't put his finger on it, but it wasn't tasty enough.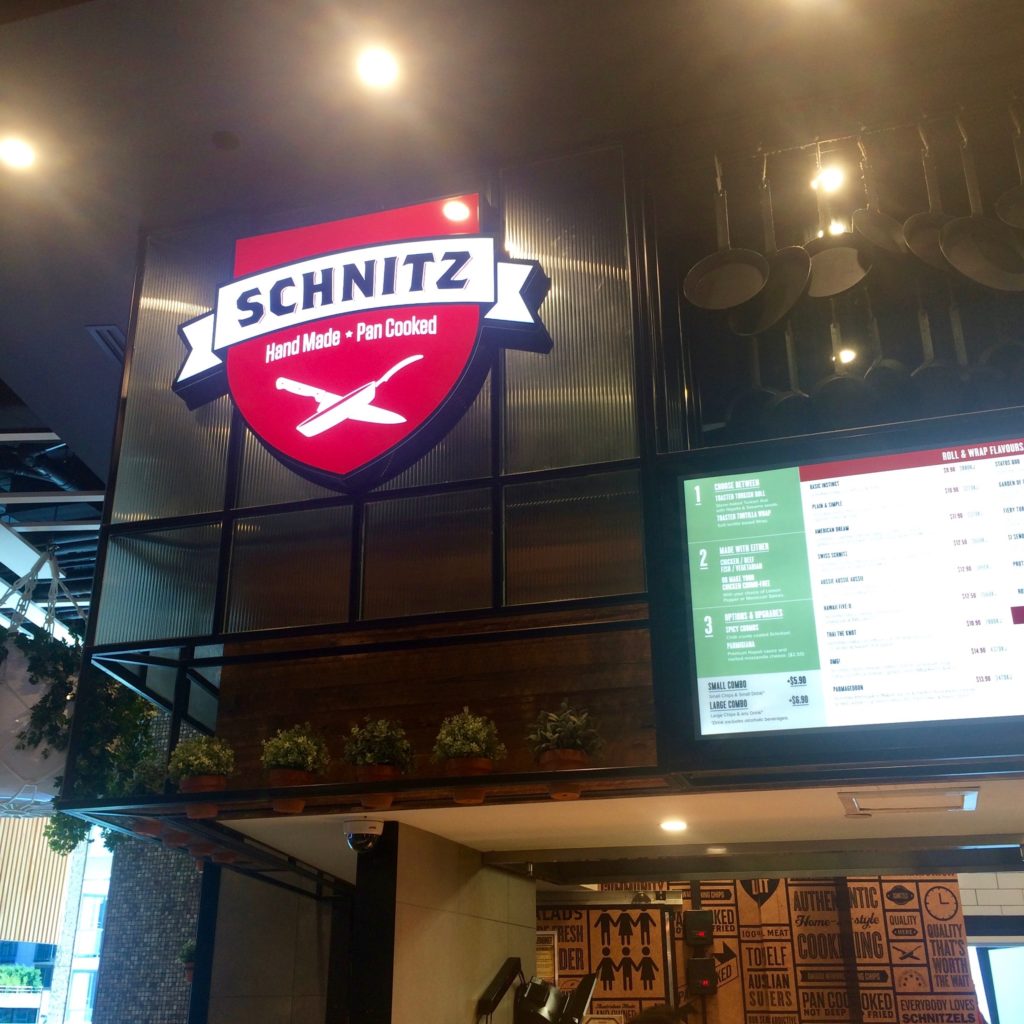 Mine on the other hand was a plain chicken parmiagana with fries. The fries were covered in chicken salt and perfectly crisp. Very tasty. And the parmiagana had a nice covering of moist tomato sauce, just enough cheese and was very crisp. Not a huge portion, and for lunch, that's just fine. The average of our scores… well, I liked mine. I'd day that drags his 2 stars up to a 3.