First, there was the Gnome Cafe. For years and years. I always thought it was cute: a compact place, busy but you could get a seat with some effort, serving great coffee.
Then it was taken over by Brewtown for a short time.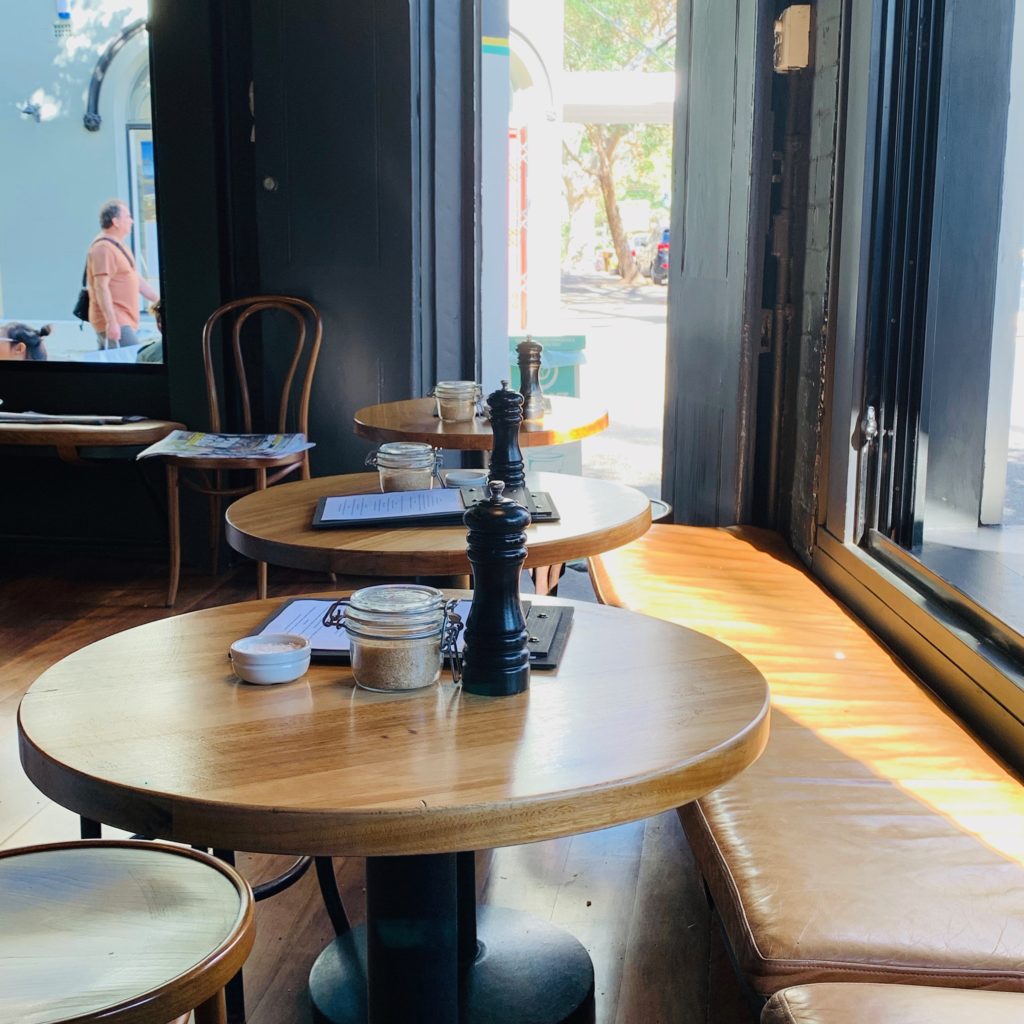 And now it seems to have become Royale Specialty, 'Surry Hill's first espresso bar devoted to serving only natural process coffee.'
We just wanted somewhere for breakie, and I was really impressed.
The coffee WAS really good. We both ended up ordering a foccacia, mine the breakfast special with a sort of omelette inside. It was perfectly crisp and a nice balance, and a generous portion. And the prices were good, for pricy Surry Hills.
It was nice that somewhere I liked has been replaced by something new that I also like.