I'd been craving Sichuan food since a meal at Spicy Sichuan (now closed) four years ago… but it's hard to get together a big enough table so you can try enough tasty dishes!
Lucky for me I got into the lucky draw with the Food Critics and Bloggers Australia and headed down for an enormous Saturday lunch at Red Chilli Sichuan Restaurant (one of two Chinatown locations, and they've got 10 restaurants across Australia).
We were treated to a very special meal: all of their greatest hits, and with nice explanations of Sichuan cuisine (from a cold region, so specialising in spicy food; also good at preserving meats!).
A beautiful selection of appetizers included some dried meats and sausage…
Celtuce, an unusual veggie, apparently from their farm in the Blue Mountains where they grow produce and herbs that aren't readily available elsewhere (how cool is that?)
Also some spicy tripe and tongue, I think it was.
We also were served this drink, which I've never seen before, but the other bloggers/instagrammers seemed to know about!
My favourite was this dish of prawns and corn kernels coated in thousand year old egg yolk, and crispy. Incredible flavour.
But the different flavours and spices of the sichuan peppers and chillis were incredible. Super-crisp tiny pieces of chicken surrounded by shards of chilli (which I didn't eat) and the cauldron at the top was a lucky dip where you found the fish among the pepper and chilli. I love that weird numbing sensation at the back of the tongue, an unfamiliar sensation compared to other spicy foods I've eaten.
This was a version of Kung Pao chicken, except with fish. It has a sour or citrus flavour; not sure what it was, but it was nice.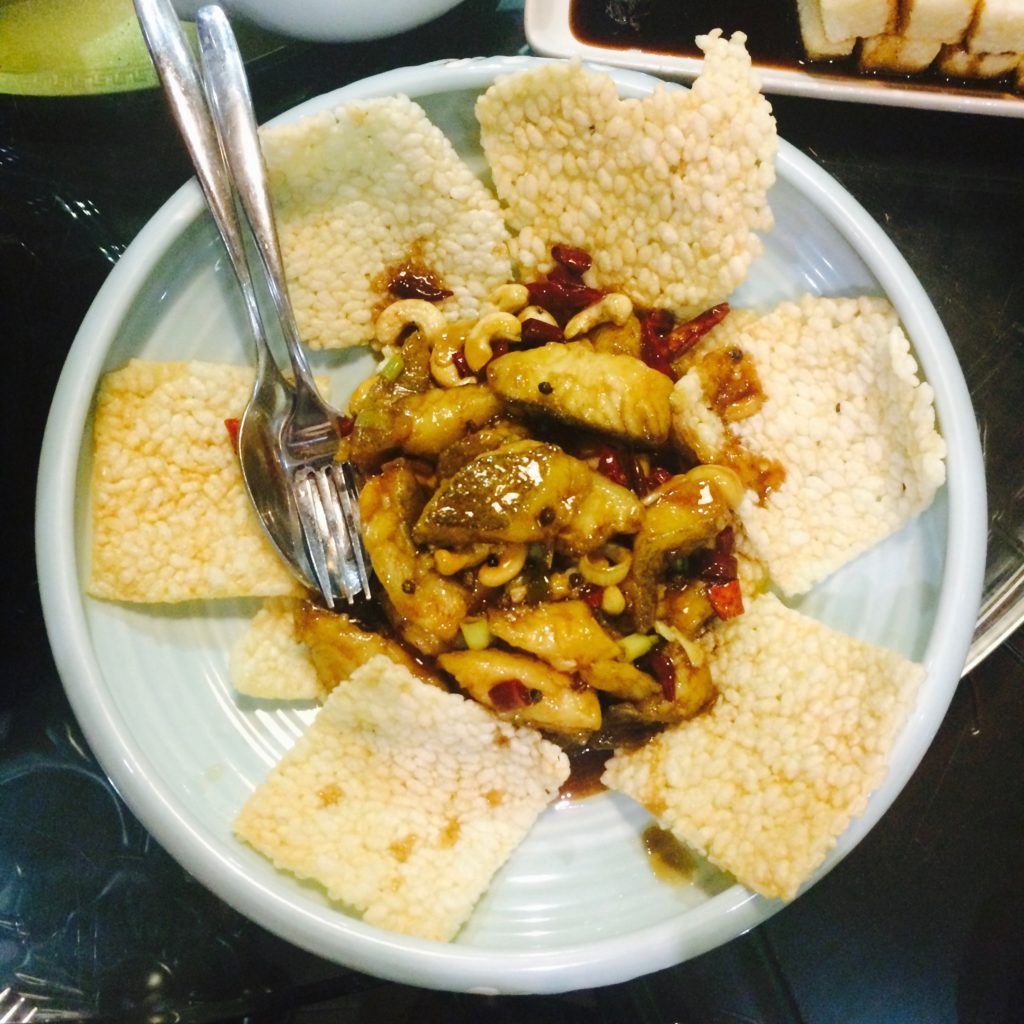 There was another chili dish with little pieces of tender meat on skewers (lamb? I lost track) and also some cool rectangular fried pieces of sticky rice with a sweet sauce. A nice contrast texturally (and flavour) to the other dishes.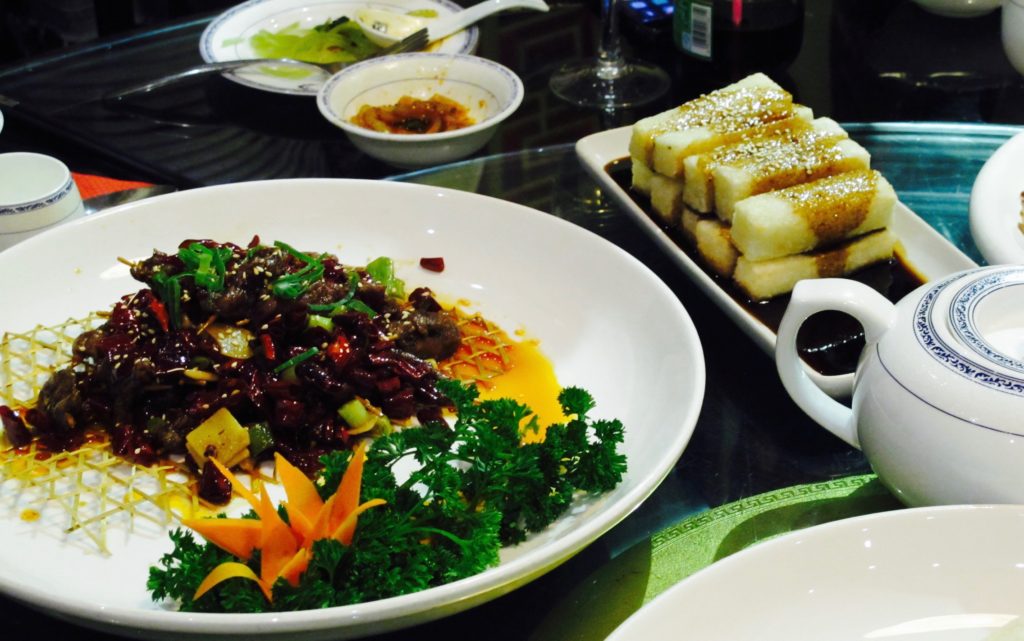 But meals, while mostly about the food, are also about the company, and what a nice group of people. Expertly hosted by Erica from FCBA, it was fun to get to know a little about @whatemdid, @joto.grr, @chicachia, @sydney_dining_doll, @onceuponacraving, and @droolsnap as part of the @fcba.community – and also get advice on where to eat in Sydney and New York City!
And as I said before, the ultimate way of eating Chinese food is with a big group of people, so what a treat to do this. Also: even though we ate to our fill, I wasn't uncomfortably full (as say when my family goes out and over orders but insists that we eat as much as we can so we don't bring any leftovers home…). Thanks Red Chilli Sichuan! Thanks FCBA!