Radio Cairo sounded to me like it could be one of thos new fusion restaurants that Sydney is a bit fond of these days (I was just at the Turkish-Mexican mash-up at Pazaar Food Collective recently). And there is a definite charm (and contemporary feeling) to the owner of the restaurant, Srian Perera, introducing himself on the menu as of 'Sri Lankan (Wijeyekoon), English (Martin), Irish (Kennedy), Scottish (Anderson), German Jewish (De Worms), and Portuguese (Perera) descent'.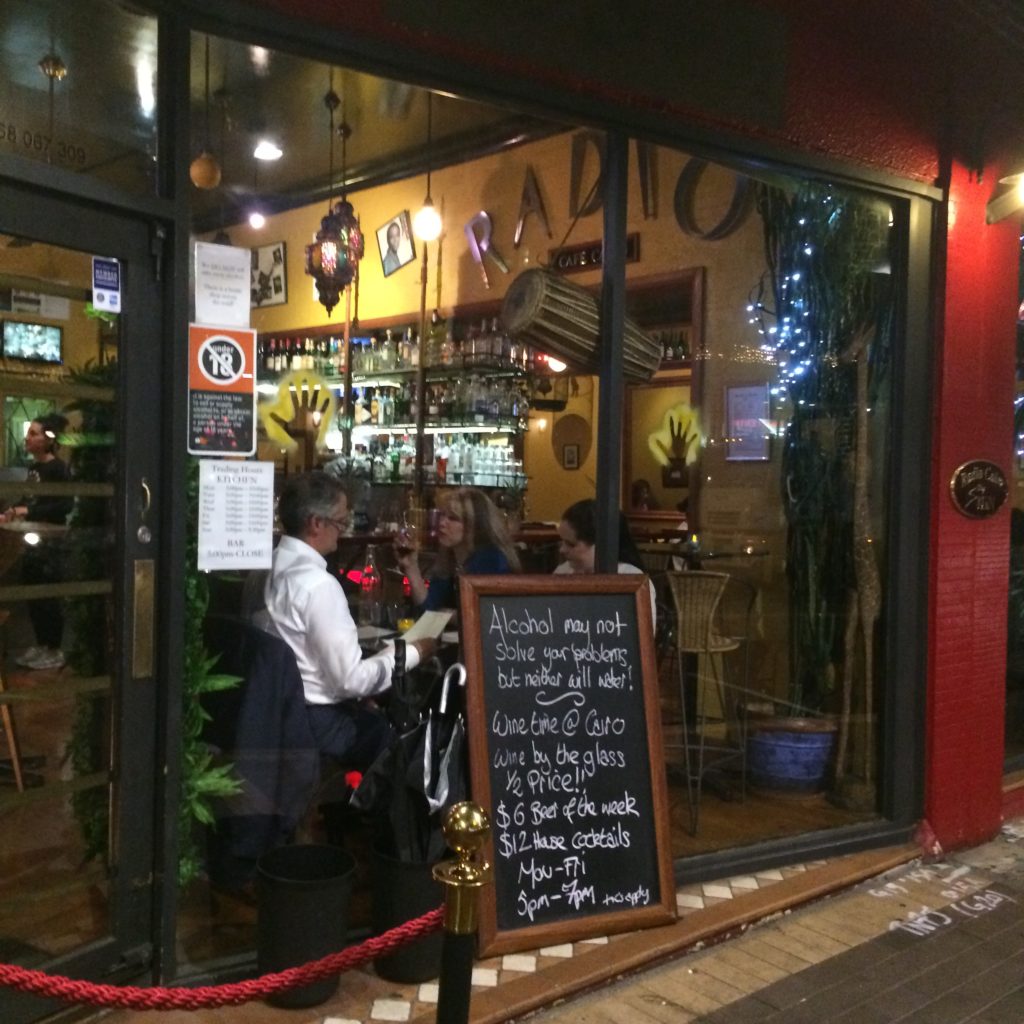 In fact, Radio Cairo seems to be a neighbourhood institution and the waiter tells us that he'd been told that the decor and feel to the restaurant is pretty much the same as when it opened 25 years ago.
We were just after a simple meal before going to the Cremorne Theatre to watch 'The Disaster Artist" (which was fun). Being a bit pushy, I took control of ordering and we had the Jamaican patties, the Boerewors sausage, the Ugandan Nile Perch and the Cuban Juju Sirloin Slippers. We also tried some Roshi bread and sambar.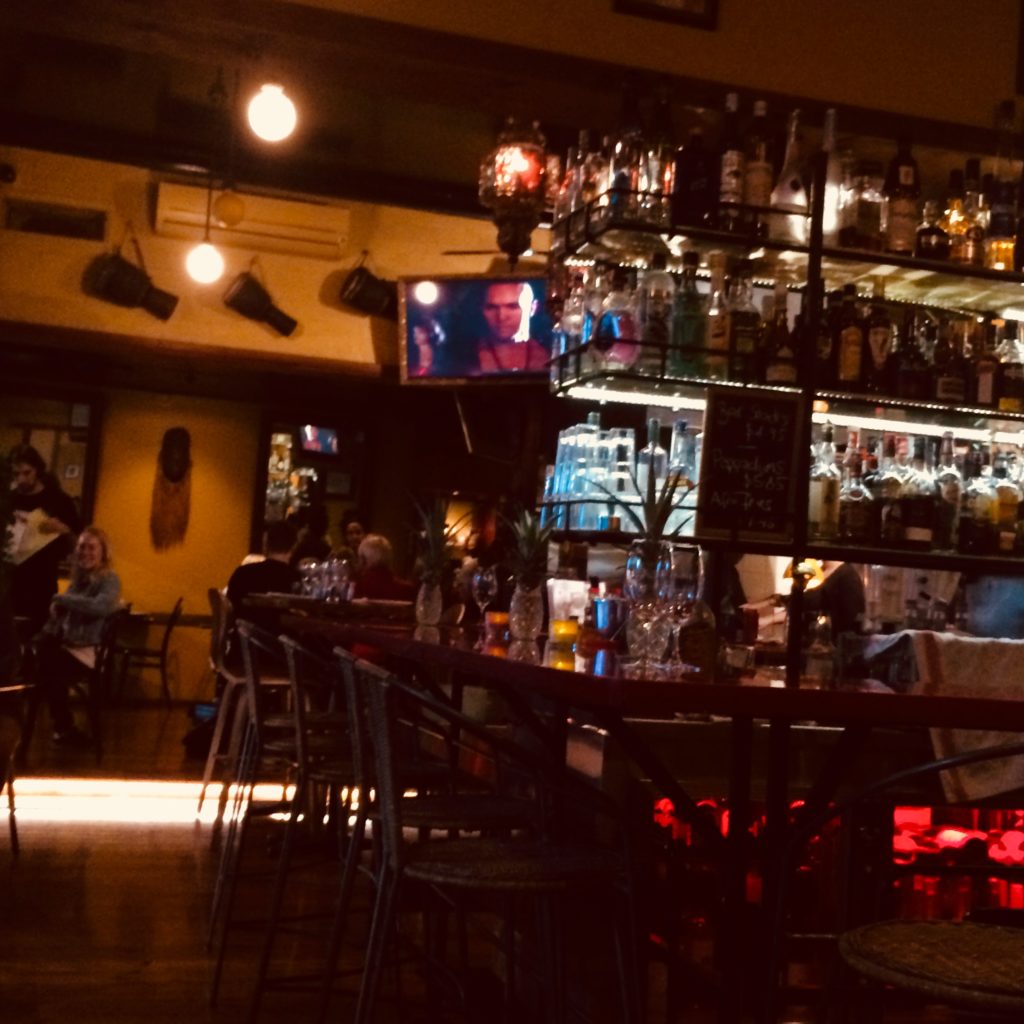 The menu is very appealing with so many cultural influences and the food fit the ambience, a friendly neighbourhood diner that happens to also be quite international. It was good. A fun meal and a good option for before a movie in Cremorne!