So, I live pretty close to Pieno, as do friends of mine in Surry Hills. And it's a funny thing. Pieno is on the CBD side of Crown Street, and Kawa is on the other side, and most friends prefer Kawa. At least my friend Davy says he LOVES the meatball sandwich there, and we discuss the pros and cons of each (I told him I wanted to eat at Pieno because I haven't blogged about it yet).
Kawa is charming, and yet sometimes the charm is rickety, like those seats that are cute but almost seem to fall over. The service can seem spaced out, and the charming outdoor seating sometimes feels crowded.
Pieno has a much nicer feel to it, with lots of greenery and comfortable seats. I've been here when it's packed, and I actually don't like it: it feels too crowded. But it's a pretty relaxed place to be.
I opted for the meatballs pasta (above) and I have to say it was absolutely delicious for $16. Davy has the grilled chicken salad, of which I had a bite. The chicken was tender and perfectly grilled and the couscous salad is… you have to admit… beautiful (I think the salad was $20).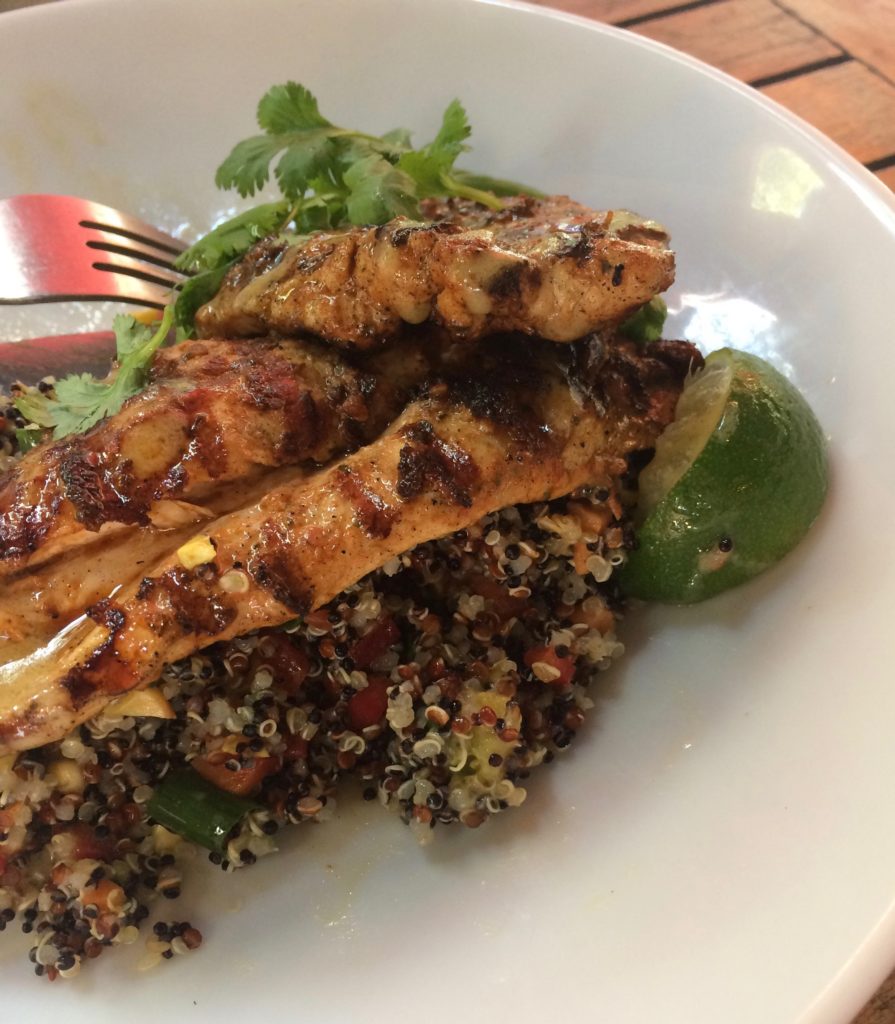 Service was friendly. Lunch on Monday it was blissfully quiet. So, really: this is a solid choice to hang out, eat, have a coffee… And it's been around for a long time, which in Surry Hills is a sign of a solidly good business.