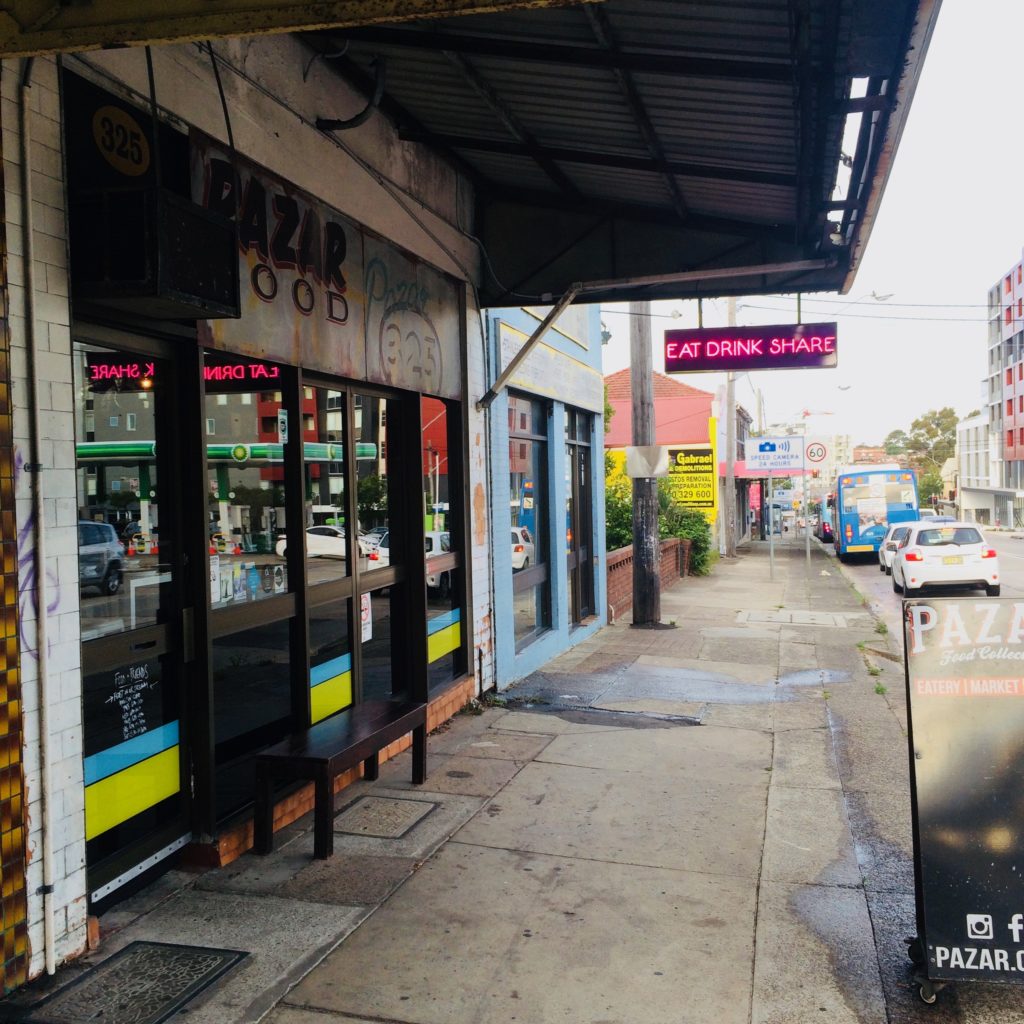 If the idea of Turkish-Mexican fusion food doesn't intrigue you, what would?
I'm a fan of the NYT, and of their restaurant reviews. I've been really happy about their new Australian desk, and then even happier to find out that they coaxed an Australian food reviewer, Besha Rodell, back from LA, where it sounded like she had a great reputation.
I love that for her first review of a Sydney restaurant, she chose not one by a more well-known chef, nor one smack dab in the middle of the CBD or Surry Hills, but a location tucked away and serving interesting, modest food, not high-end, but with a Modern Australian flare.
With my vegan friend Steve, I was happy to stay away from the meat dishes. There was lots of vegetarian food to choose from, and dishes like this hummus were pretty much perfect.
It's a casual atmosphere, with a buzz. I would perhaps request to sit in the back next time, which looks like hanging out in someone's backyard for a BBQ.
I have to admit that while I loved the concept, an Asian wrap, with lettuce leaves, pickled vegetables and herbs, the star of the dish, a spiced red lentil kofte, didn't grab me in terms of taste or texture.
Yet these zucchini balls were as good as they look.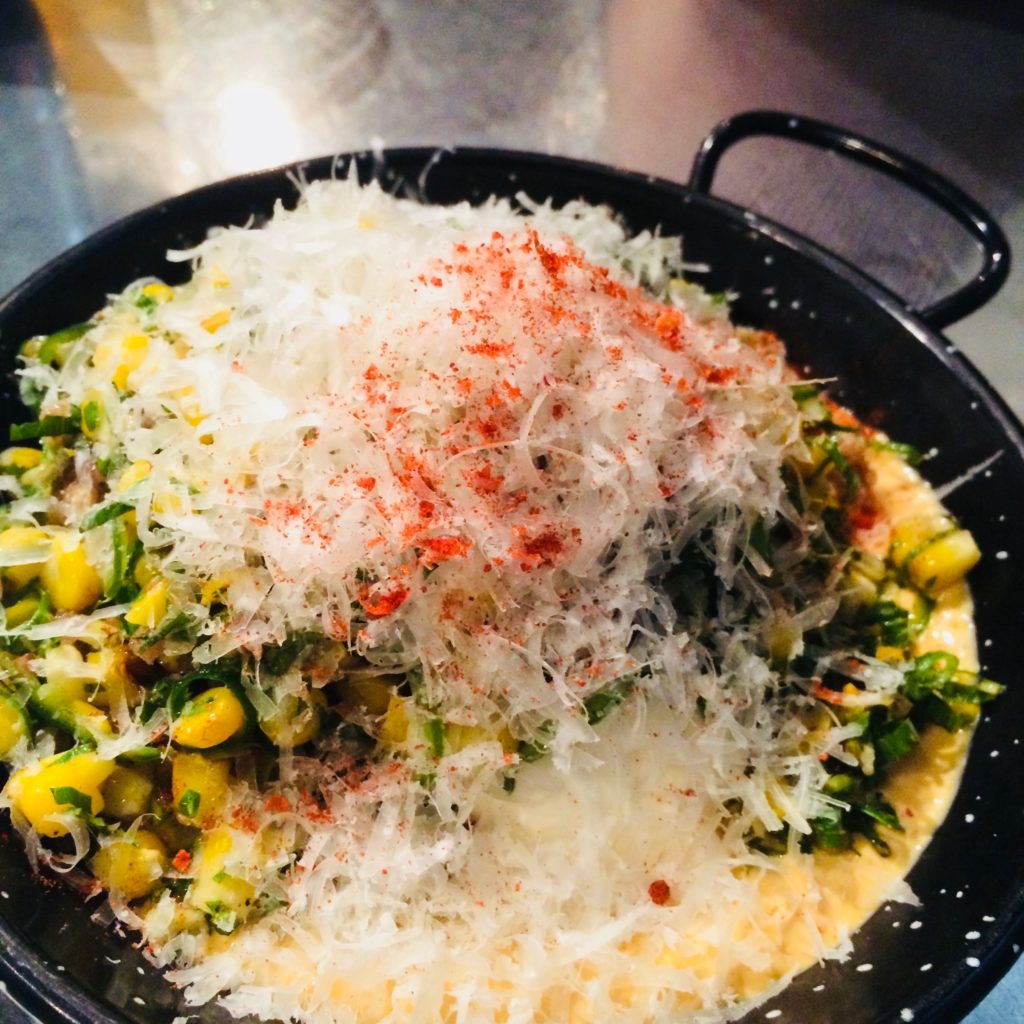 And this shucked corn, roasted and combined with yoghurt and lime and toasted buckwheat and hot sauce mayo and manchego cheese: my god. That was good too.
Definitely intrigued to come back and try the rest of the menu items, including dessert. While I'm usually a wine drinker, we discovered their pale ale from Willie the Boatman from Tempe, a neighbourhood over. I loved it and could drink it by the jugful (we only split one between us).
I wasn't excited overall as I thought I might be, but I think that's because we needed a few more people to try a few more dishes since generally, loved the vibe, loved the concept and liked the food and beer. Will be back.