Could this be the best brunch in Bondi? Or in Sydney? Parida Bondi is setting its aims high, and with a beautiful location and cosy but contemporary design, it's a good place to find out. We arrived for a sneaky mid-week brunch (as it sounds very busy on the weekends) and were charmed by it.
I have to say that I love the name. Peter and Frida combined their names and the result sounds vaguely Latin or Brazilian and perfect for a beachside cafe. There's loads of outdoors seating, but we thought we'd hide in a cozy corner.
I also liked the design. With a recent relaunch with a new fit out, chef and menu, the cafe feels new and it's a very stylish building and design (as part of the Pacific complex); some of Bondi feels a bit rundown to me, but this felt sharp and contemporary.
I opted for the Baby Parida with rosti (potato balls), big chorizo croquettes and perfectly spherical eggs and I had bacon on the side. Beautifully presented (very sculptural), and very rich: my eyes were bigger than my stomach and I managed it, but probably should have ordered something lighter!
My better half went for the wittily named Paleo Escobar, with srichacha chili scrambled eggs, and found it delicious.
Also: bacon. And a perfectly sliced avocado. It was not only a paleo meal, but a keto meal, which we approve of.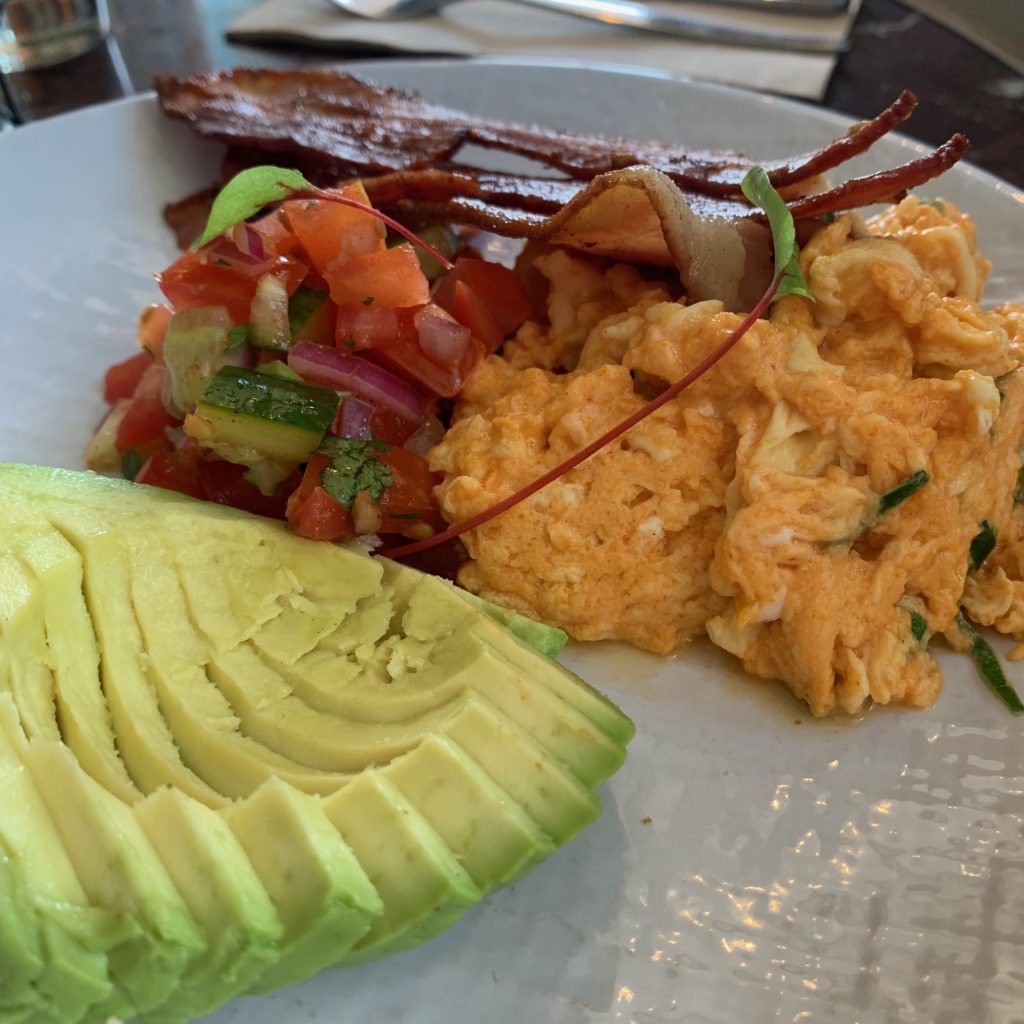 Also, after consuming a very nice latte, I tried the matcha latte too! I love me a matcha latte.
So, a high recommendation. Why don't you get yourself down there and try it? It would be a great place to take out-of-towners too.
We dined as guests of Parida (thanks Parida!) but the opinion here is solely mine (well, my husband's too).