If, like me, you lament the closure of modern Korean restaurant Moon Park, Paper Bird is some consolation. Taking over where a branch of the Bourke Street Bakery used to be, it's almost hidden away on a side street in Potts Point (in fact, Moon Park felt a bit hidden away in its odd location in Redfern, far from other restaurants).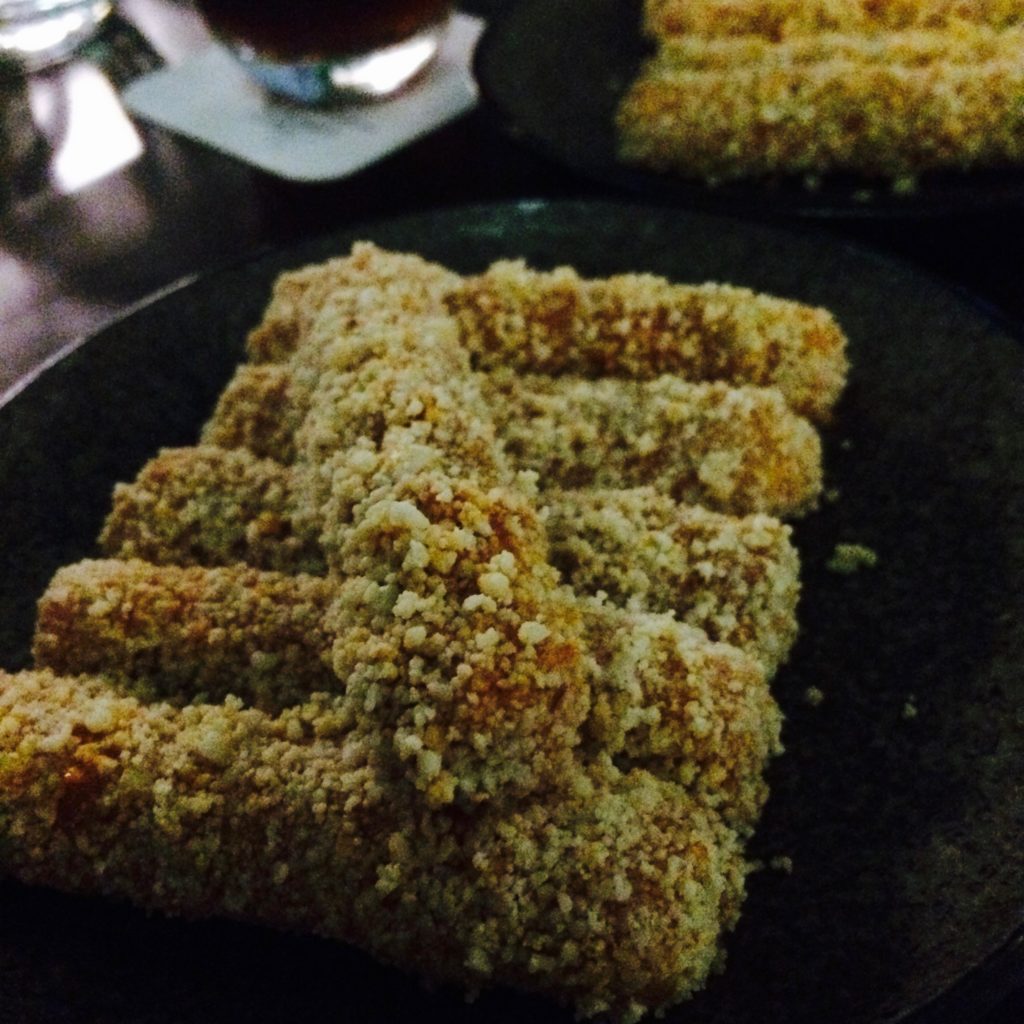 They serve up a few of the old specialties from Moon Park (like the Ddeokbokki, gochujang, peanuts above) but most dishes are new, more casual than Moon Park, all designed to share, and with the same sensibility of combining modern Australian cuisine with East Asian inspiration (seems to be a broader geography than Moon Park's Korean focus).  We ordered a fair number of dishes to try, like this breaded pork cutlet, apple & spring vegetable ohitashi, which I thought was delicious. The yukhoebap: Korean beef tartare, rice, pear & nori was a bit plain, I thought. I liked how salty the shrimp brined fried chicken was.
Reviews from our table of four were mixed. I would definitely go back, and thought the dishes were tasty and interesting. Another of our party thought it was OK but nothing stood out for him. All up, I'd say two of us were enthusiastic and the other two less so. We even tried desserts (quite nice I thought): a milk bingsu, hazelnut, yuzu curd, and a soy creme caramel. I guess it is true that at Moon Park, I tended to say "wow!" after every dish, and my praise was more muted here, but I'm a sucker for fusion food so still want to go back and try more dishes (and their breakfast menu).

The colours of the walls are a strange pale green that I swear is the same shade as our bathroom for the first period of my childhood.