Lao food is not easy to come by in Sydney, though the fellow at this restaurant says there are a few places out west. A Thai restaurant on Oxford Street had a special Lao food night ages ago, but I'm not sure how many dishes are on their regular menu.
We stopped in for a quick meal before seeing James Vincent McMorrow at the Factory Theatre. So, a nice meal and a great concert! We started with a special appetizer of the day, which was like a peanut satay sauce that you smeared onto the perfectly cut lettuce leaves, add some mint, a bit of pork rind, green papaya, and some peanuts. A Lao taco. Yum.
For mains, I can never go by a Thai or Lao sausage. These were tasty; I kind of wish I had some extra stomachs to try the other grilled dishes; the prawns looked good, chicken is supposed to be a specialty.
Aside from grilled proteins, the biggest part of the menu was for Lao salads. We went for a simple glass noodle salad with pork, medium hot, which was just right for us. The salad was a perfect balance of spice and sour and a little bit sweet.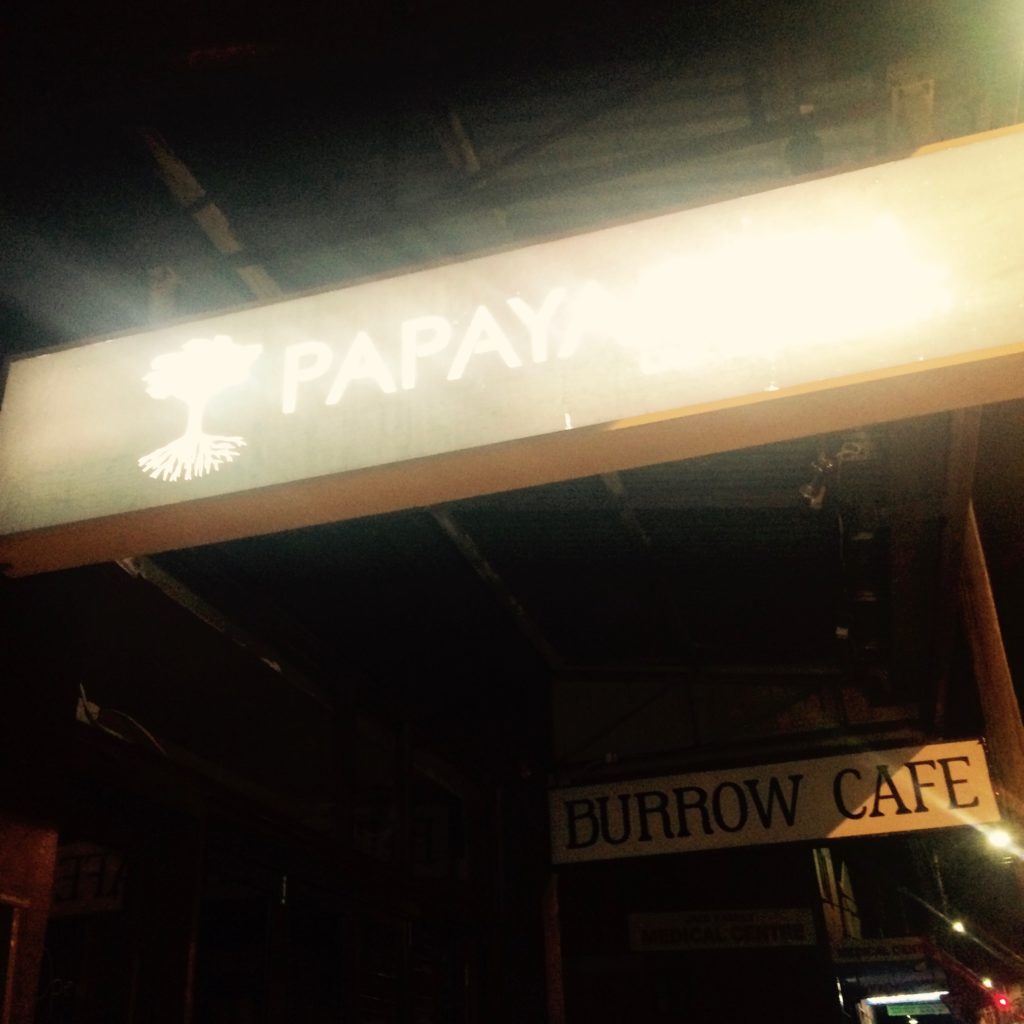 I liked the atmosphere too. Casual but elegant. A good selection of background music and friendly and efficient service. $60 for the two of us including a glass of wine, some sticky rice (yum!) and a Lao milk tea.