So, let's talk about Mike. I mean, Mike is a pretty common name, so I think it's amazing that Mike McEnearney​ has cornered the market on putting his name on a restaurant and causing a buzz. He was at Rockpool, 'conquered London' according the Good Food Guide, and put his name on Kitchen by Mike which was 'game-changing'. Broadsheet calls him 'one of the city's best-loved chefs'. He also seems a very nice guy as well as being great at what he does.
I somehow managed to miss eating at Kitchen by Mike; I was never there on the right day; another day we arrived too late and the food was gone. So, finally I get to try food by Mike at No. 1 Bent Street for a special wine dinner with Ross Hill Wines. A good location and a nice feel.
While many of my friends are mystified by my dedication to the Entertainment Book and its coupons (now in electronic form on your iPhone), the thing is: I grew up with it. It came out of Spokane, Washington, and spread from there (including to Australia). The two representatives of the Entertainment Book who were there were both from near Spokane and Seattle! And since I had brought a friend visiting Australia from Vancouver (and I'm from Vancouver), it was weird to suddenly be in a cluster of four people all from the Pacific Northwest.
I digress. But I do still love the Entertainment Book (with much of the profits going to charities which you can choose: Mine is Sydney Pet Rescue and Adoption though I also bought books from the Cancer Council in the past). And I've been to a few amazing special dinners, like this one, where they bring together a winery and a fine dining restaurant. It's a good pairing. And this event was the most generous with the wine of any I've been to so far!
The food was mostly the same as would be served at the restaurant. The start was wonderful sourdough bread with Pepe Saya butter,  some wonderful paté and some scrumptious scallops.
Next was a beautiful kingfish dish.
Mike's ethos is to provide food sourced from the best provenance, and there's also a combination of the feeling of eating at home, but amped up to fine dining, I suppose it felt like being invited over to a great chef's home for a meal! So, pretty fun I'd say to go with a group of four. Our table arrangement with eight people passing around the plates was a little awkward, I have to admit.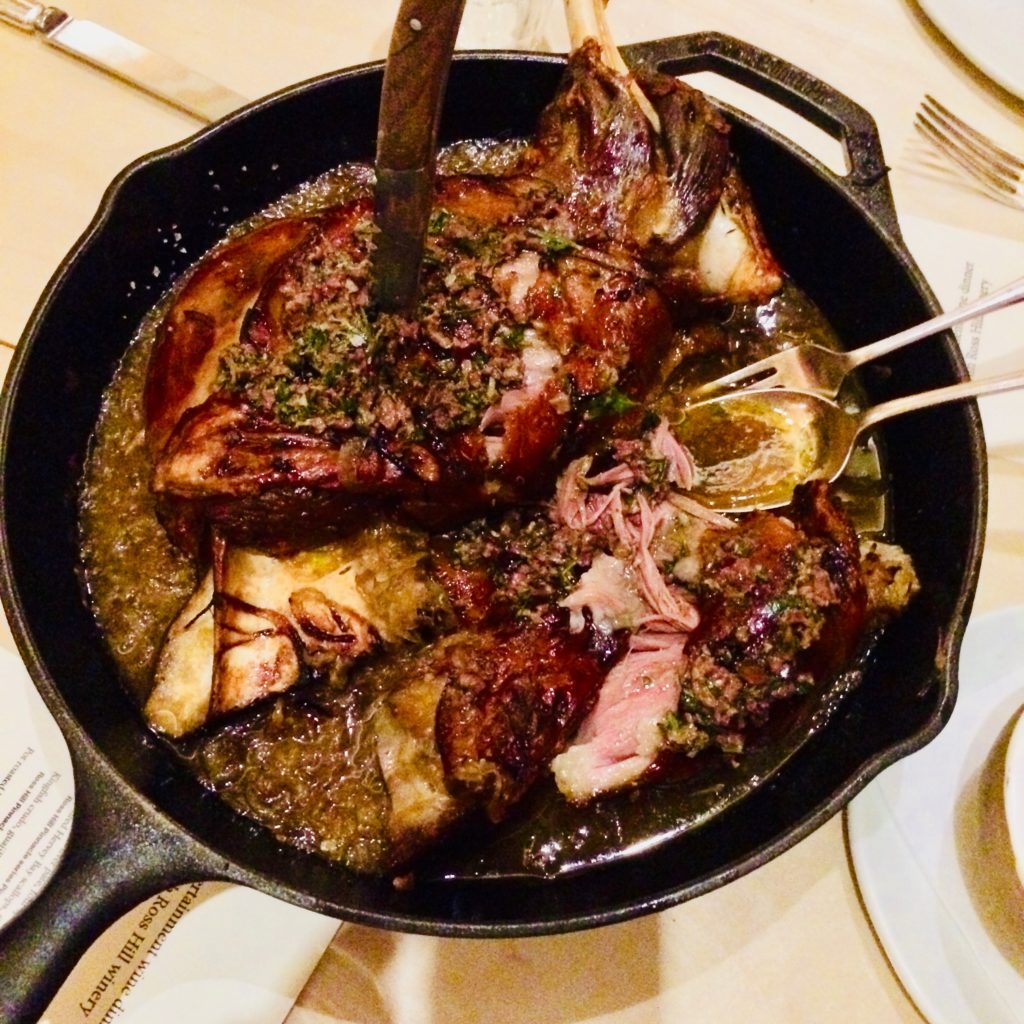 Still, the lamb, served in a fry pan, was melt in your mouth and it was served up with duck fat potatoes, appropriately crispy.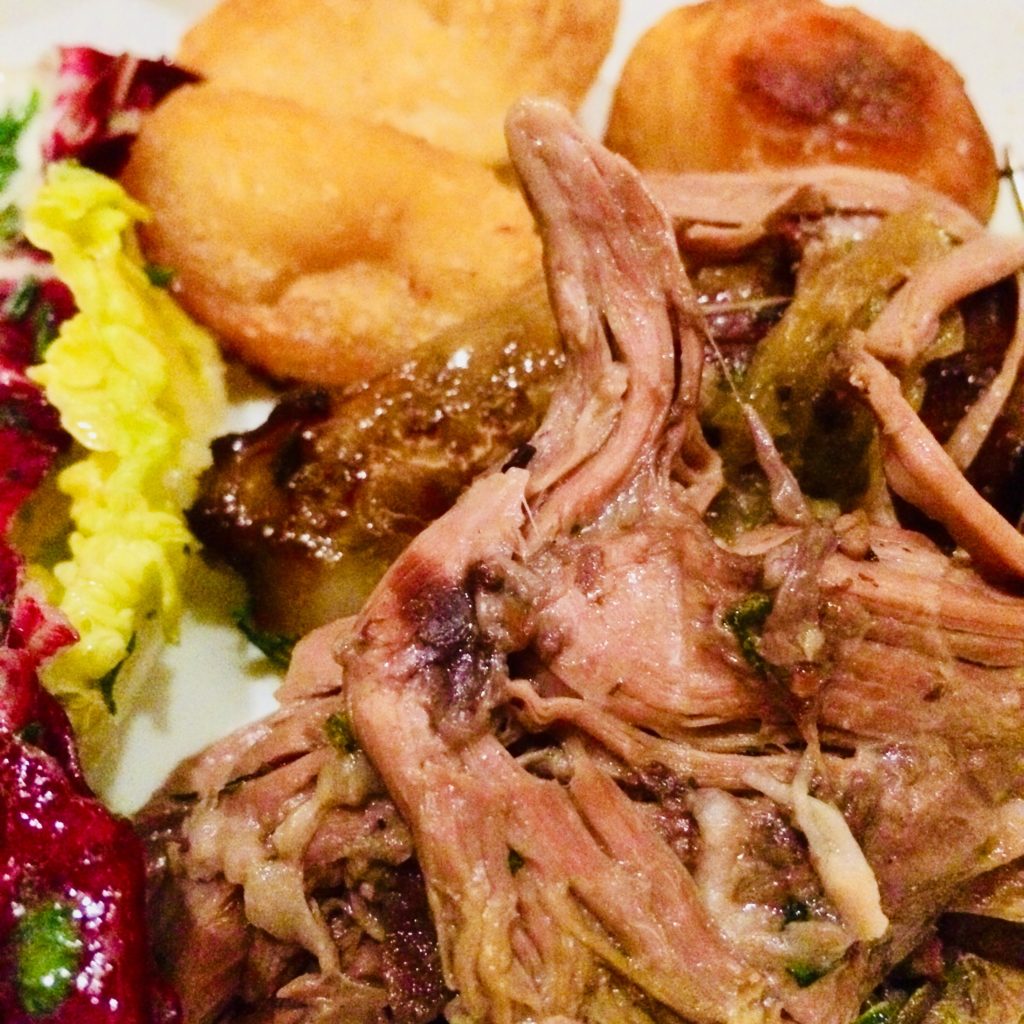 A word about the wine: wonderful. Ross Hill is a winery I will pay attention to from now on. I wasn't sure about matching the rosé with the dessert (as it tasted a little dry for that, though I liked it). I loved both the chardonnay and the pinot gris. It's unusual, I believe, to find a wine made only of Cabernet Franc (as it's usually mixed with other grapes). It was amazing, particularly with the lamb. Here's the fellow from Ross Hill saying hello.
The dessert seemed a good summary of the meal. The chilled vanilla rice pudding, with plum jam and honeycomb was a simple enough dish, but I bet you couldn't cook it as well yourself!
All in all, what a great evening. I wanted to treat my pal to a really special meal in Sydney, and this was it! Yum! We stumbled out, tipsy, and went for a great walk over to the Opera House before heading home and falling into a very deep alcohol-assisted sleep, with very full and content bellies.