Could Sydney really support two Scandiwegian restaurants where you go through a non-descript door and to a darkened basement for fantastic, modern Viking food? Well, the answer is no, as I found out that the Norsk Dor in the CBD was transformed into a cocktail bar in November 2017.
Luckily, Mjølner is here to take its place, and man is the food good here (I'd read really good reviews already). If it wasn't so good, I'd find the Viking theme a bit hokey: you get to choose your own scary looking knife for the meat dishes, you get a complimentary glass horn of mead at the start (and are instructed on how to say Skål!) and worst of all, the outfits that they make the female servers wear looks really uncomfortable, black corsettes that hike their breasts up to their neck. Ouch.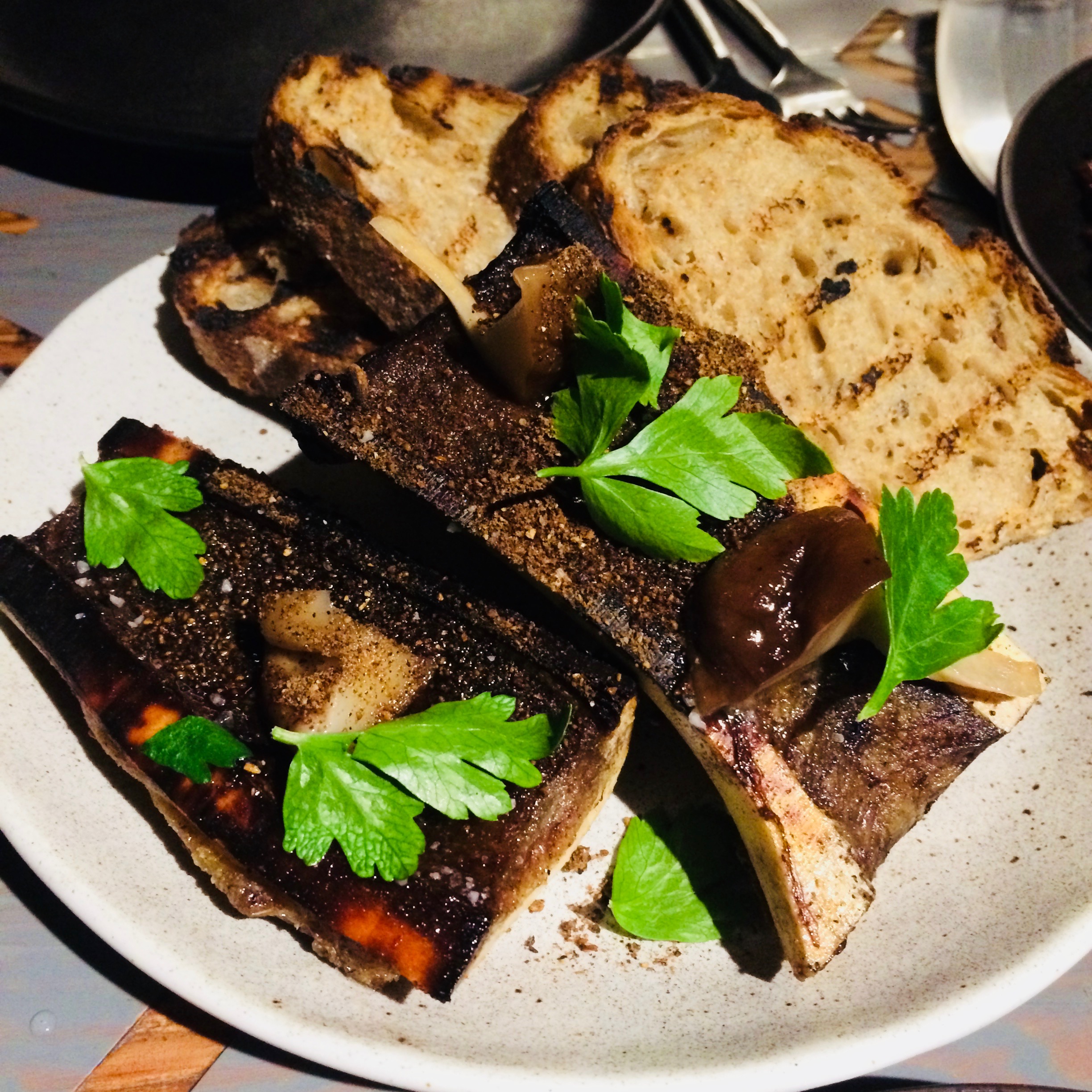 Every dish was tasty, hearty and interesting. The roast bone marrow was perhaps even better than the last time I'd had this dish, in Paris, where it's common. Apparently served with powdered and fermented mushrooms. Maybe that's why it tasted so good. The grilled bread of course, also tasty.
Loved the venison tartare with pickled beetroot and wild rice miso. Silky smooth. Readers of the blog will know I had a terrible tartare at an Italian two-michelin starred restaurant. This redeemed tartare for me.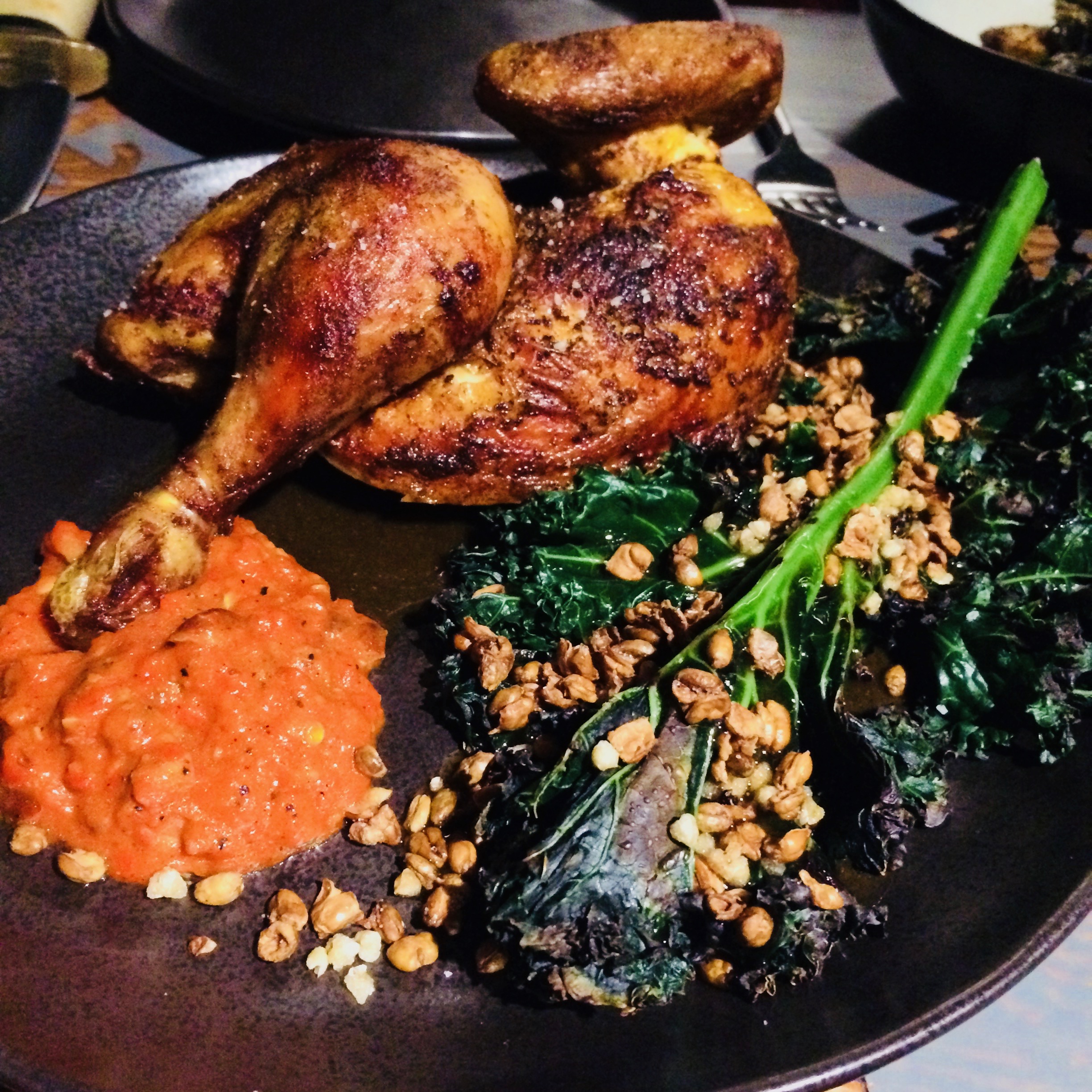 The roast chicken was pretty much perfect, with kale and grains.
Crispy brussels sprouts on the side, moist with pork back fat and a smear of cheese curds on the side.
And then my favourite: a single grass-fed beef short rib with meat nearly falling off the bone; tender and delicious with an earthy, savoury onion soubise (and a bit of wheatgrass because… why not?)
We were recommended to order a starter, main and side each (to share) and we did two starters, two mains and one side, and left just a little bit of food at the end. And then instead of dessert, we indulged in some really expensive and amazing whiskey from their extensive collection. Bring a whiskey lover here for a treat!
All in all, while I knew this was going to be good… it was fantastic. What a treat.