I have three words for you: Italian. Yum. Cha.
The aptly named Mezzanino is on the mezzanine floor, the top floor of what used to be Fratelli Fresh. Wow, what they've done with this place. Crammed it with so many little stalls and so much food goodness: it's really fun. You could just shop here, for the rest of your life.
Now, I don't know who came up with the idea of Italian Yum Cha but it's obviously marketing genius. I'd heard about them before coming here. Other friends I've mentioned to have heard about them too. In reality, what it translates to is the sleakest yum cha cart you've ever seen (marble!) with the day's selection of yummy small plates. Some of them, you can grab on the spot; others, you just point to and they make it in the kitchen.
It only represents part of their menu, as you can also order proper pastas and other Italian delights, but it's a really fun idea. And the thing is: it works. You can see and be tempted by yummy plates.
We had a really delicious dish of salty anchovies, some tasty burrata (I love burrata) and this amazing stuffed pasta with a homemade pork sausage filling. Everything was really tasty with specific flavours that came through.
Love, love, loved the atmosphere; open and airy, casual and yet upmarket. The only thing is we wondered if they're only open for lunch, how do they pay for such a nice place and so many staff and serving up such nice food?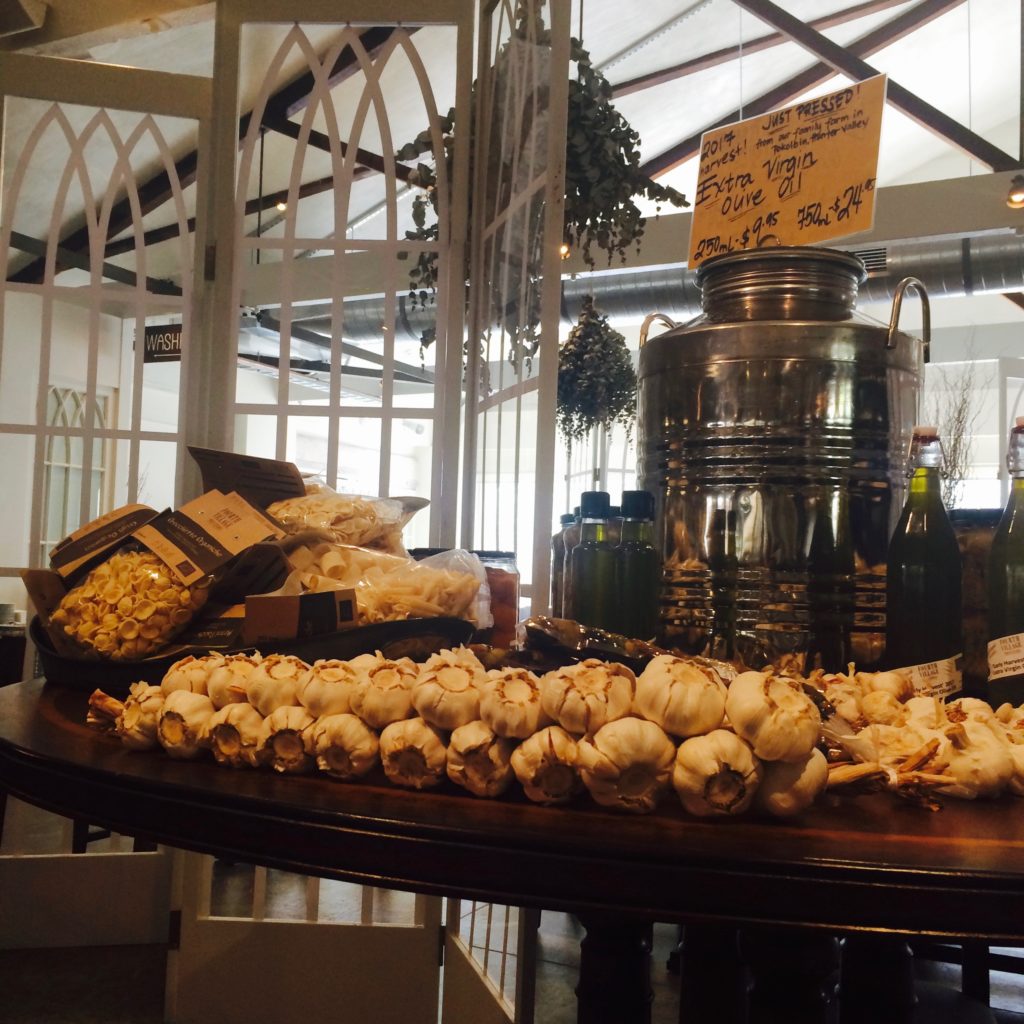 Then what we liked the most was their version of a tiramisu. This is a must-try. A sort of rolled chocolate rum ball without the rum, but a bit dense and rich and… with the flavours of tiramisu. High recommendation. This is a really fun place to try (and probably more fun to sneak out and try on a weekday; I imagine it gets pretty busy here on a weekend).