Now this was a great surprise. Located below the Hyde Park Inn, across from Hyde Park, I'd passed by it many times. It looked traditional and non-descript. Boasting a Mediterranean menu, I'd never had a reason to try it until we needed a quick meal, but wanted a nice meal, before going to see Riot at the Spiegeltent during the Sydney Festival. My dishes were particularly tasty: beautifully done, very rich meat dishes.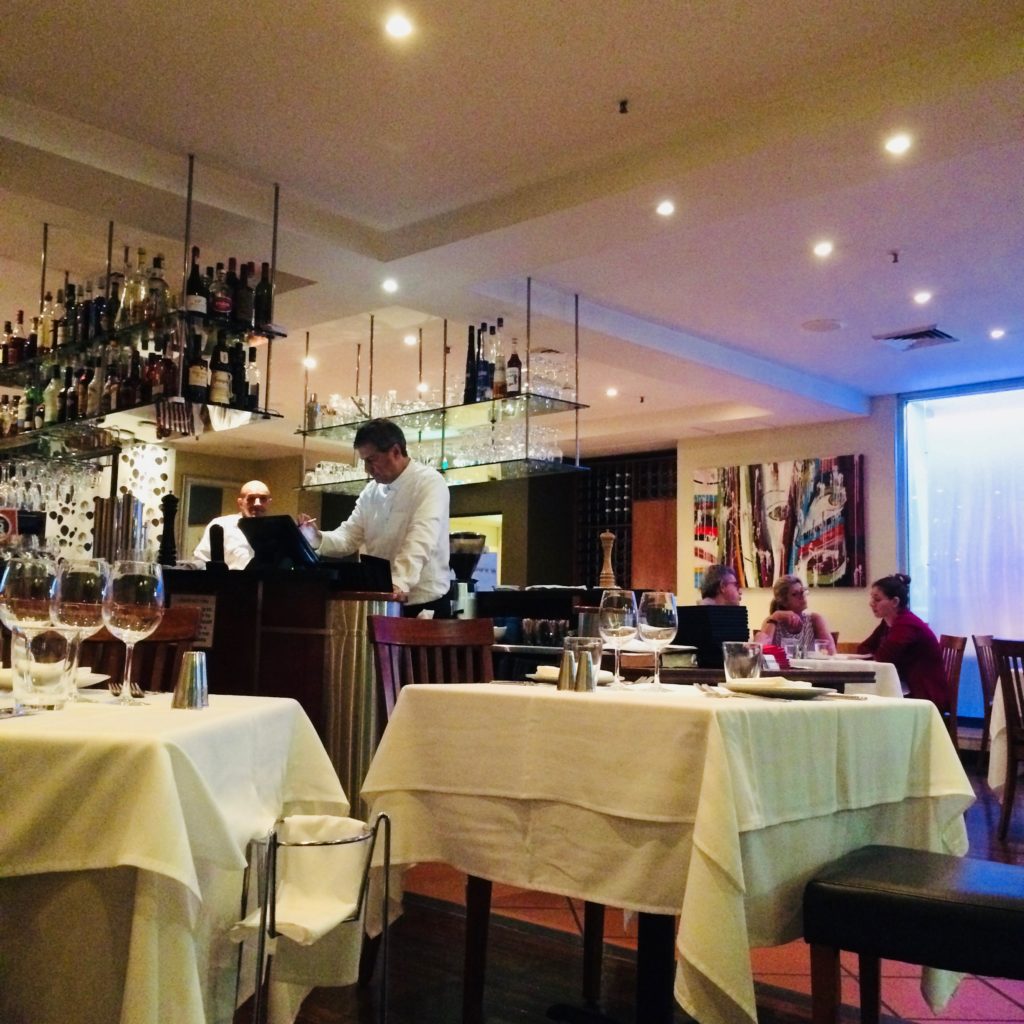 The restaurant seems a bit of a mystery in fact, now that I've looked it up on the internet. No clues to how long it's been around. The website looks like it might be new, but doesn't have a lot of information up. We were greeted very heartily by who we assume was the owner, and were served wine by a fairly awkward sommelier (who made a mistake on what we ordered, though the Pinot Blanc that we finally got was delicious). The place has that old-style feeling of a family restaurant and business, and the decor and shape feels a bit like a hotel restaurant. It's not a trendy spot.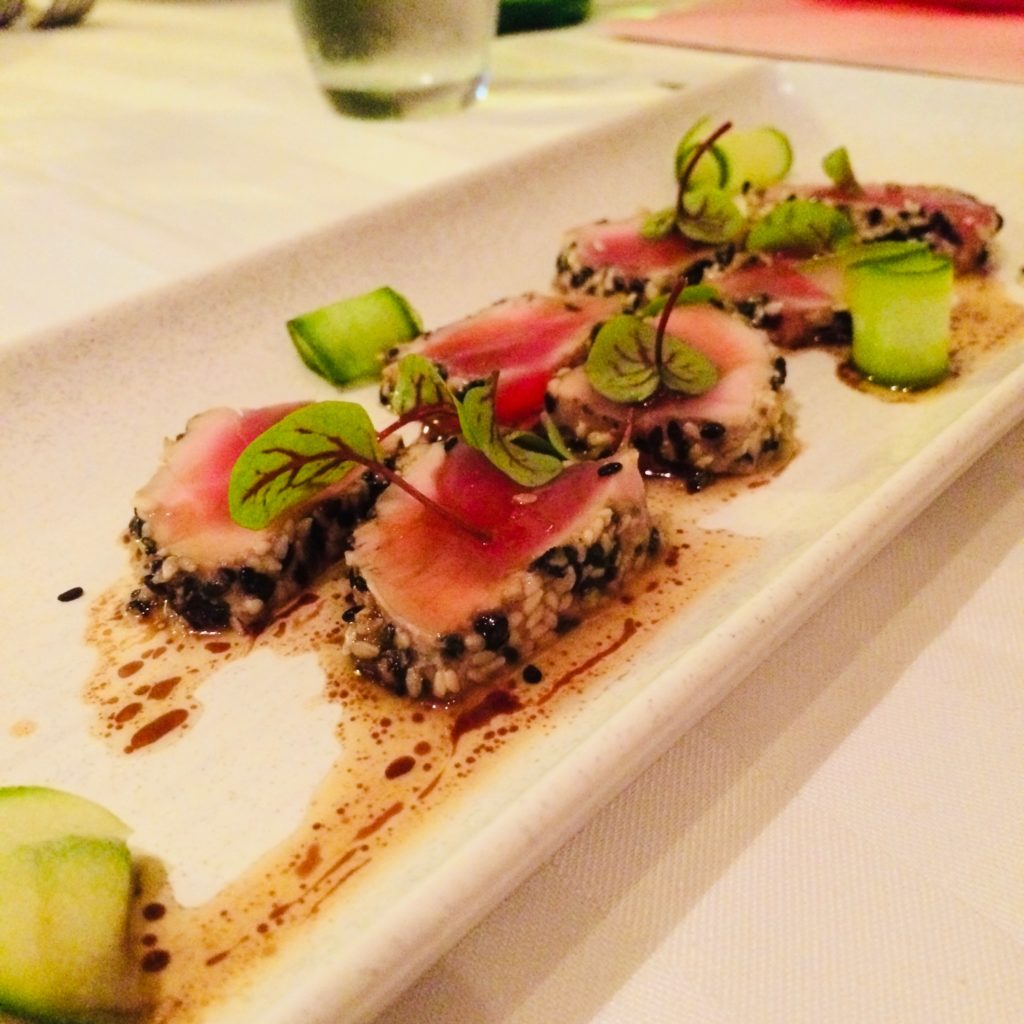 I was right away impressed with the generous serving of beef cheeks, beautiful, absolutely tender, and nicely presented on mash with a rich gravy, and a sort of cheese croquette. A special of seared tuna was fine but quite a small serving. Our two friends both had an appetizer of mushrooms and said that they thought it was average.
Then for the mains, again: I won. This pork tenderloin was a ridiculously large serving and a beautiful piece of meat. Also a winner: incredibly tender lamb neck, in a sort of ragout. Very comforting and rich. And again, our friends, who had the seafood dishes, though they were average.
Still, we were overall happy with our night, particularly because we'd originally gone to a restaurant, who I will kindly not name, who had a delivery issue and so only had one of their mains available (out of four or five). It was much more casual than we'd expected, and there was a group of twenty older Danish people having some sort of event. Pretty weird atmosphere in general, so Mazzaro was a winner before we even had any food.
Oh, and their desserts were very good. $12 is cheap for a dessert in the CBD, I'd say, and I liked my pannacotta with a little sorbet on the side.
All in all: I'd definitely recommend coming here for a meal, as a slightly unusual choice. Order the meat!