I was surprised to find out I haven't blogged Madame Nhu's before. Like it's sister restaurant Xage on Crown Street, which has now become an Asian fusion pasta bar, it's been around for a long time, making dependably delicious Vietnamese food.
If I'm alone, I'd go for the pho, but it was good to be out with a friend this particular evening, and split a serve of their delicious summer rolls, partake in their steamed chicken, and we also had an interesting dish, not pictured, with beef and crispy sweet potatoes.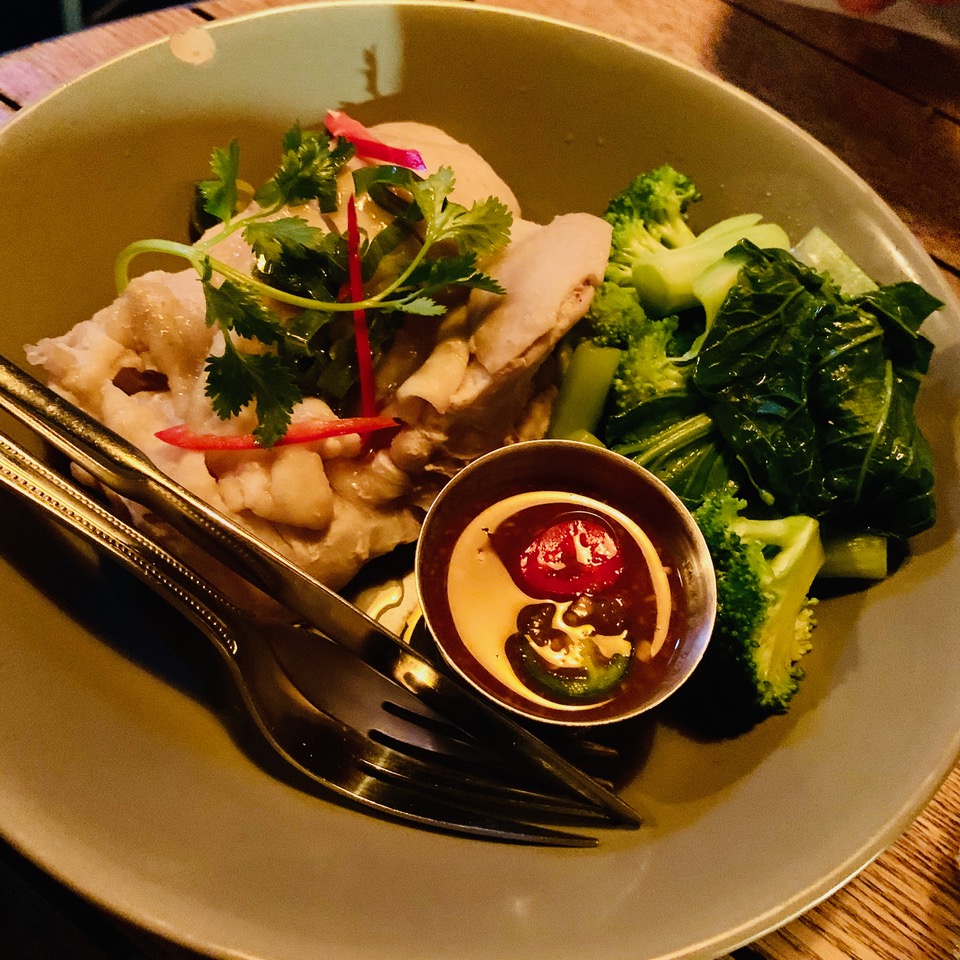 The service is friendly, the atmosphere lovely and the food tasty. This place is a gem.