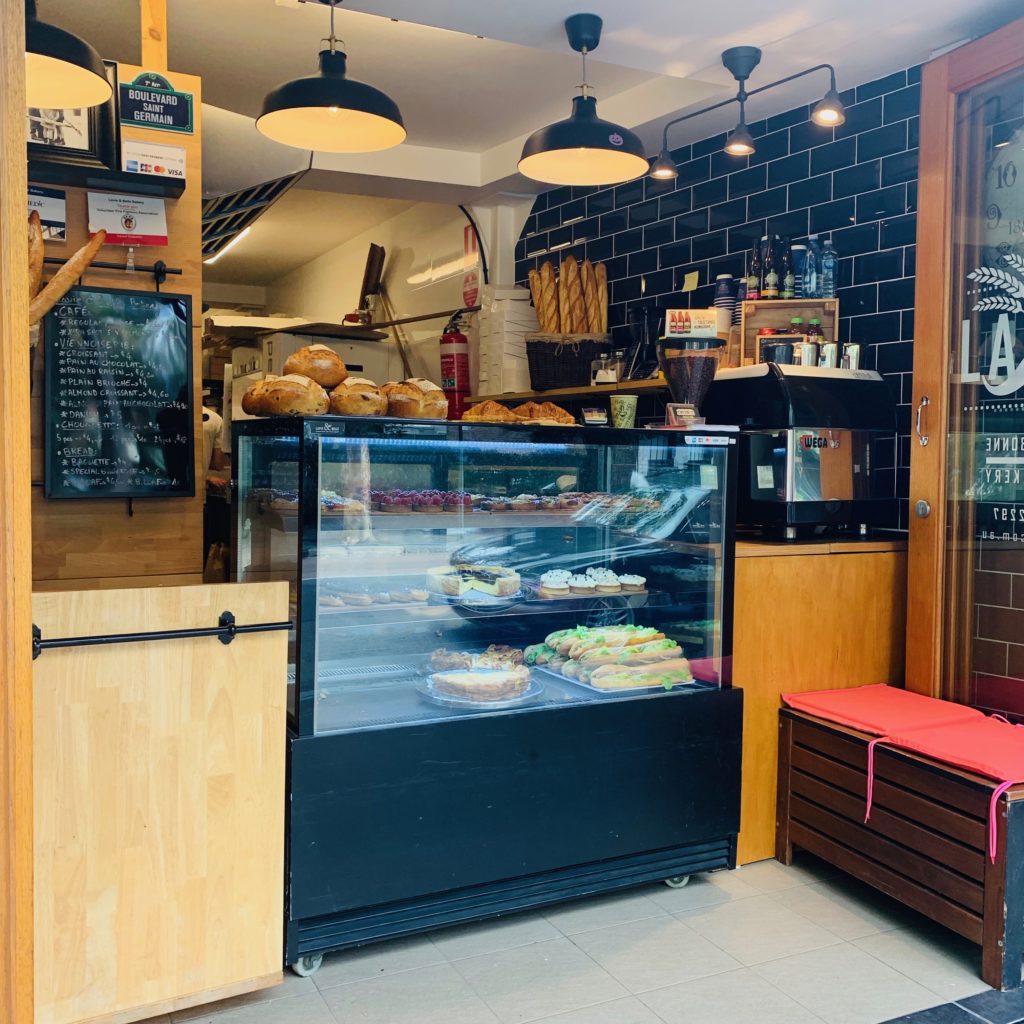 I may not be an expert in French croissants but I did spend months chasing down the ones on various best lists in Paris a few years ago. So, what a treat that there are amazing croissants in my own neighbourhood. Really, I should be coming here every morning.
Like a number of the best French bakeries, this one proudly announces who is doing the baking: Christian Bonne, who opened the bakery in Surry Hills with his partner Kareen Ferrali in early 2017.
I couldn't resist ordering a chouquette, a tiny airy ball of pastry covered in hard rock crystals. Delicious. And while the croissant didn't have that thin, very crisp layer on the outside that shatters at first bite, a quality of some of my favourite croissants in Paris, it instead tastes of layers and layers of buttery goodness, a rich, satisfying texture.
Also, had not a bad coffee.