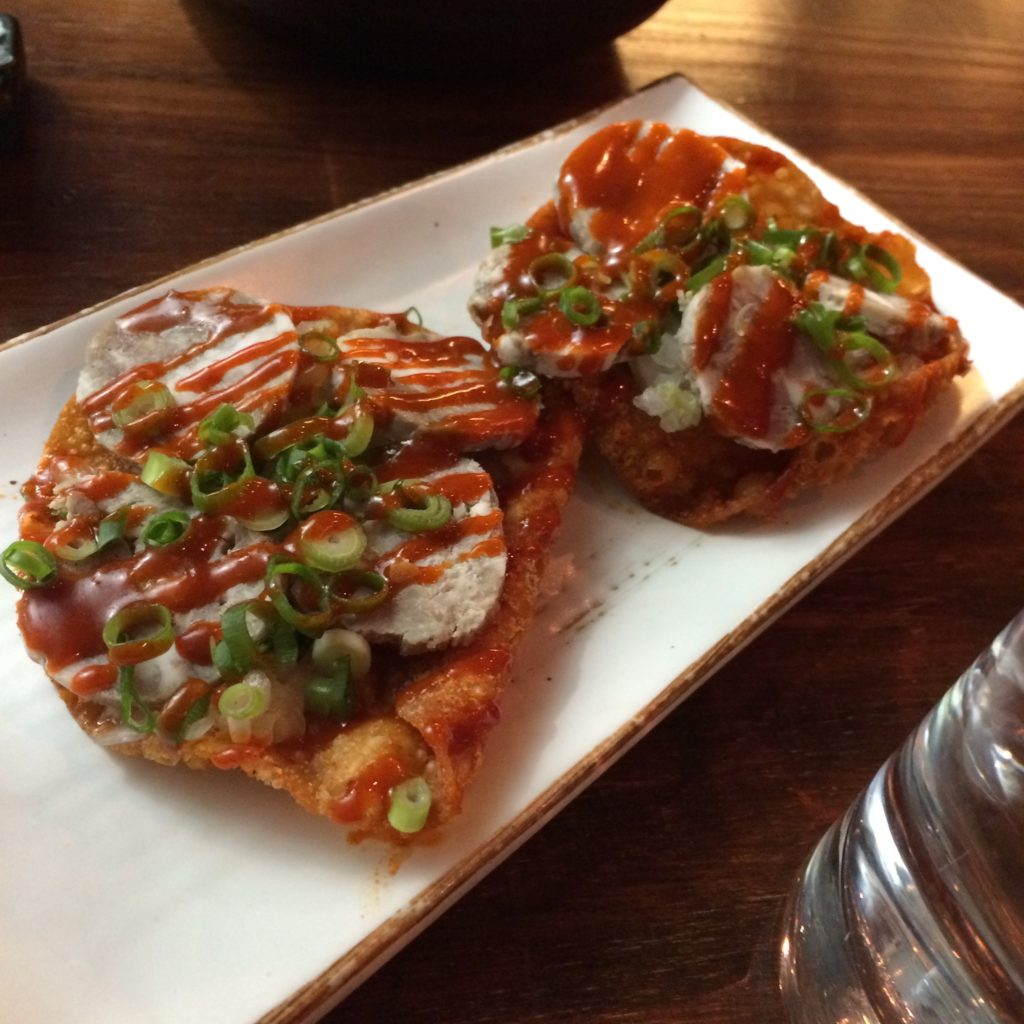 This modern Korean restaurant is surprising, unusual and tasty. What an excellent find. I'd actually planned to go to the Malaysian place, just across from it, on Llankelly Place (which is looking very charming these days). I'd heard it was good, but the menu looked pretty standard, and it was a little crowded.
Checking out the menu at Kim, I was intrigued but a little unsure. It's not often I'm so unfamiliar with a menu, and the vibe was pretty subdued. Still, I thought we'd give it a go… and what a good choice.
Even the dishes that I sort of knew had a real twist to them. The flavours were lively. There was some great textural stuff going on… the crunch of the dried seaweed, the rich homey flavours of the pear and soy braised beef short ribs with carrot. Yum.
A great take on a bibimbap, a perfect little mound of rice underneath layers of meat and a soft-cooked egg. We managed to have a short chat with the chef. It's a fairly new restaurant, and he's excited to bring his vision of Korean food to Sydney. Good on ya, mate.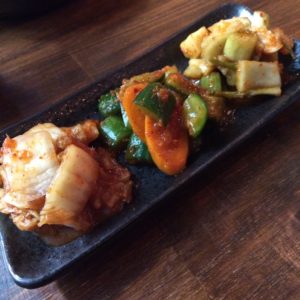 The only slight disappointment was the selection of three preserved vegetables. I have to say I rather like the free array of small dishes one usually gets in a traditional Korean restaurant. These three had a sameness about them, and weren't our favourite.
I'm not sure if there's a Korean food moment happening in Sydney, but this year, I've had really good modern and traditional Korean food, from the Chicken Institute to Danjee in the City… it's been some really great eating. And this is a welcome addition, and nicely located to grab a bite to eat before we go to a show at the Hayes Theatre!