When I mentioned to Weekend Food Escapes that I have a fondness for Taiyaki, the Japanese fish-shaped waffles, filled with sweet red bean paste or some other such filling, she pointed me in the direction of the Kanzi Cafe. I've been in Sydney so long that I remember when this was a bustling Chinese grocery store, right below Golden Century (see the fish tanks there!). I think I shopped there a few times in my early years, way back at the start of the 2000s.
Now, right next to a clothes stores, selling affordable, not-ugly Korean clothes, is a little Korean cafe, specialising in Bing Soo, the Korean shaved ice dessert with toppings (in this case, it looks like melon balls is a particularly popular one).
I was after the fish waffle, of course, but was surprised that this is not advertised as a Japanese taiykai. It is described as a Korean dessert, a fish-shaped bun, and made with croissant-pastry. Oh, and it took about 15 minutes (I was warned) to make.
I had mine with matcha flavouring (of course) and I have to say I was disappointed. Expectations are always a bummer. The problem is that a waffle or pancake batter doesn't taste anything like a crisp, and dare I say slightly dry, croissant pastry. So, while I am sure I would have appreciated it more if I hadn't been hankering for a traditional taiyaki, I found it OK, not great.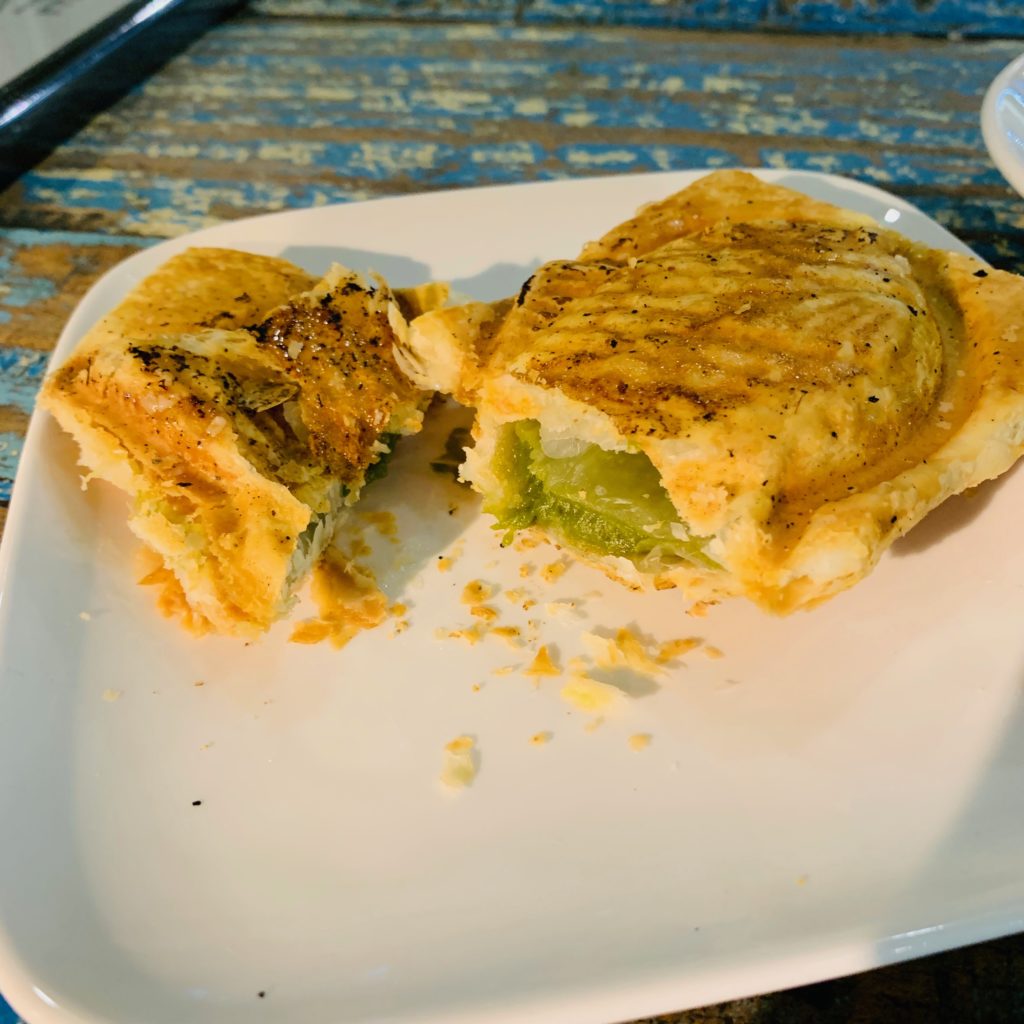 Still, why not try every Asian dessert the world has to offer? It's a philosophy to live for. And here, you can go clothes shopping after you've had your shaved ice.