There are a lot of reasons to be impressed with Joe's Table, a hole in the wall, nestled at the side of the large courtyard of the Republic Apartments that host various restaurants and children playing.
But I didn't even notice the biggest reason until well into the meal. Though the service was seamless, orders taken, water poured, it only dawned on us when one of our party went up to ask for something that Joe runs the whole place! There were no other waiters, there were no other people helping in the kitchen. It was just Joe! How amazing, to be able to do that.
And while one of our party was distracted by the fact that we were sitting next to Paul Keating, it didn't distract us from the fact that the food was wonderful: modern Thai food from chef Joe Kitsana (formerly of Phamish, which I believe had a stint in the same courtyard). In the photos, the dishes look rather the same, but this is not important. It is that they were delicious. And in fact the reason for the similar appearance is because of an abundant use of fresh herbs and greens, and a sprinkle of deep-fried onions (if you don't have a container of these from a Thai supermarket for your kitchen, you should).
Light, crisp, perfect Thai fishcakes. Some lovely dumplings. A great fish dish in a beautiful coconut sauce, with a fresh squeeze of lime. (The always trustworthy Myffy Rigby described it in the Sydney Morning Herald as "Tender fillets of bream are poached in coconut milk and young coconut then covered in a herb salad of Thai basil and mint, coriander and green onion, fresh and deep-fried shallot.").
Greens with wood ear mushrooms. Yum. While I liked the deep-fried pork hock with homemade chili jam and cashew nuts, it wasn't quite as good as I expected (but that was because my expectations were set high by the other dishes).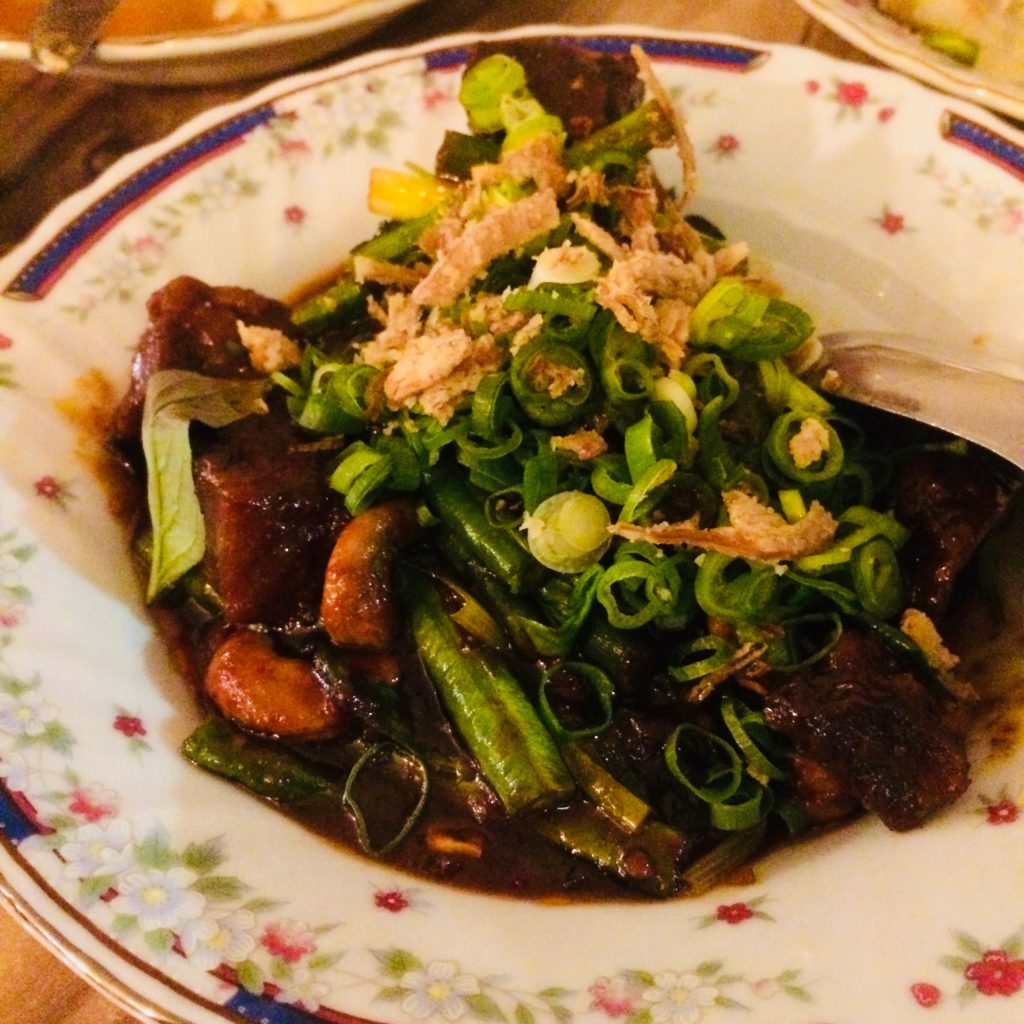 Oh, and we ordered too much. Two appetizers and three mains (counting the vegetable as a main) between the three of us sure filled us up. High recommendation.