If I don't have any photos of the food at Harajuku Gyoza, it's because it seems almost besides the point.
I mean, it was tasty. I liked the duck gyoza. The eggplant was delicious. Crisp little pieces of chicken karaage. Some pieces of glistening pork belly.
But more importantly, sake served by waitresses who loudly cheered as they brought them to the table. Japanese beer. Those crazy Japanese toilet seats/bidets. Cool plastic plates on the wall. Even the cheering birthday party, doing sake and singing and shouting at full voice for at least ten minutes didn't dampen our cheer.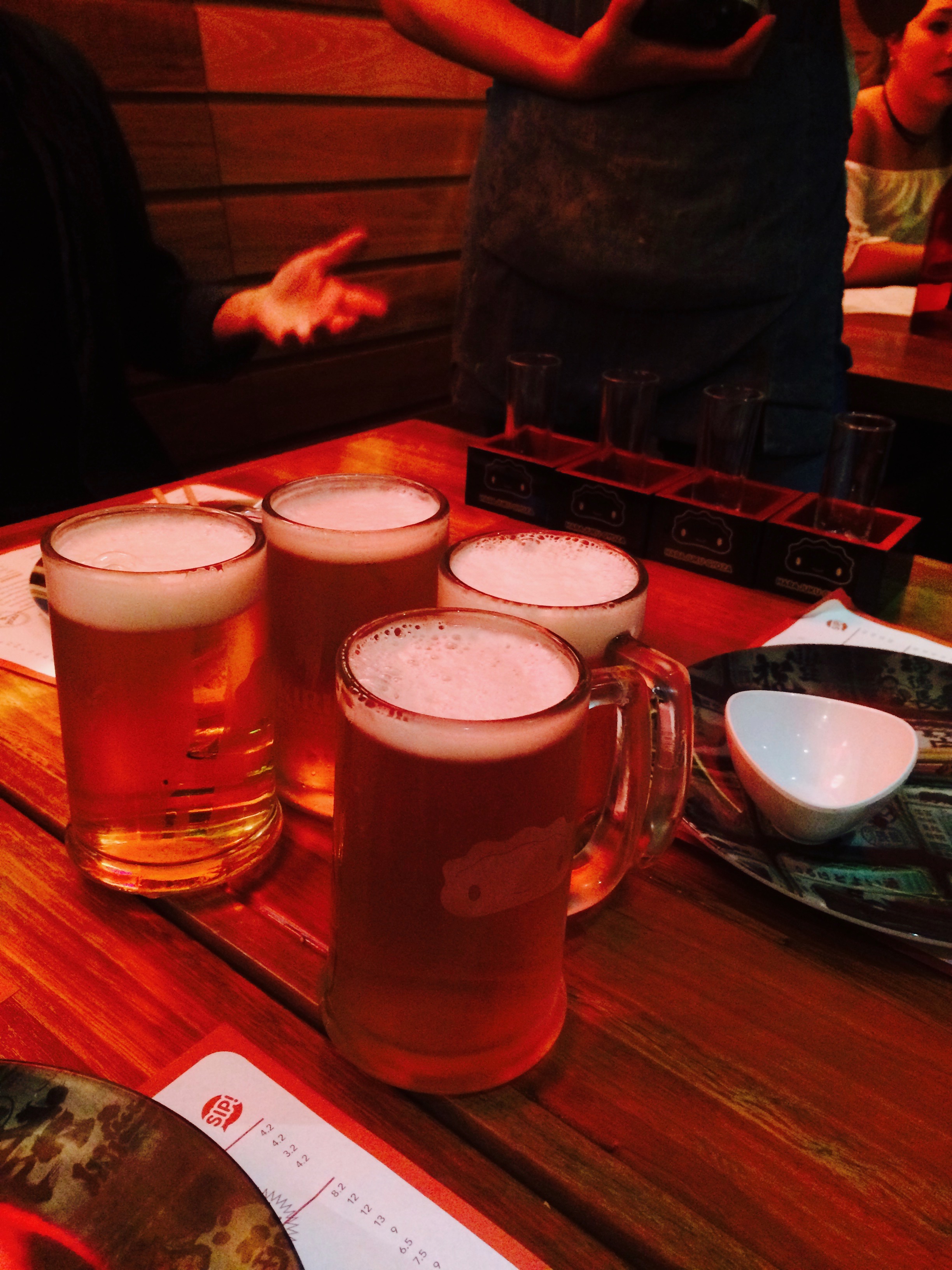 This place is shiny.
Hilarious.
Tasty.
And fun.