On a quick walk by Gou Sushi, this place looks stylish and fun; Haven's coolness rubs off on it too. Haven had exactly zero out of four dishes on their lunch menu for vegetarians so we went next door. Between my perception of stylishness and the rave reviews on Zomato, I was expecting it to be pretty good!
But to start with, it was mayhem. The folks from the dentistry school were crowding the place and doing take-out, and the two staff members couldn't seem to keep up.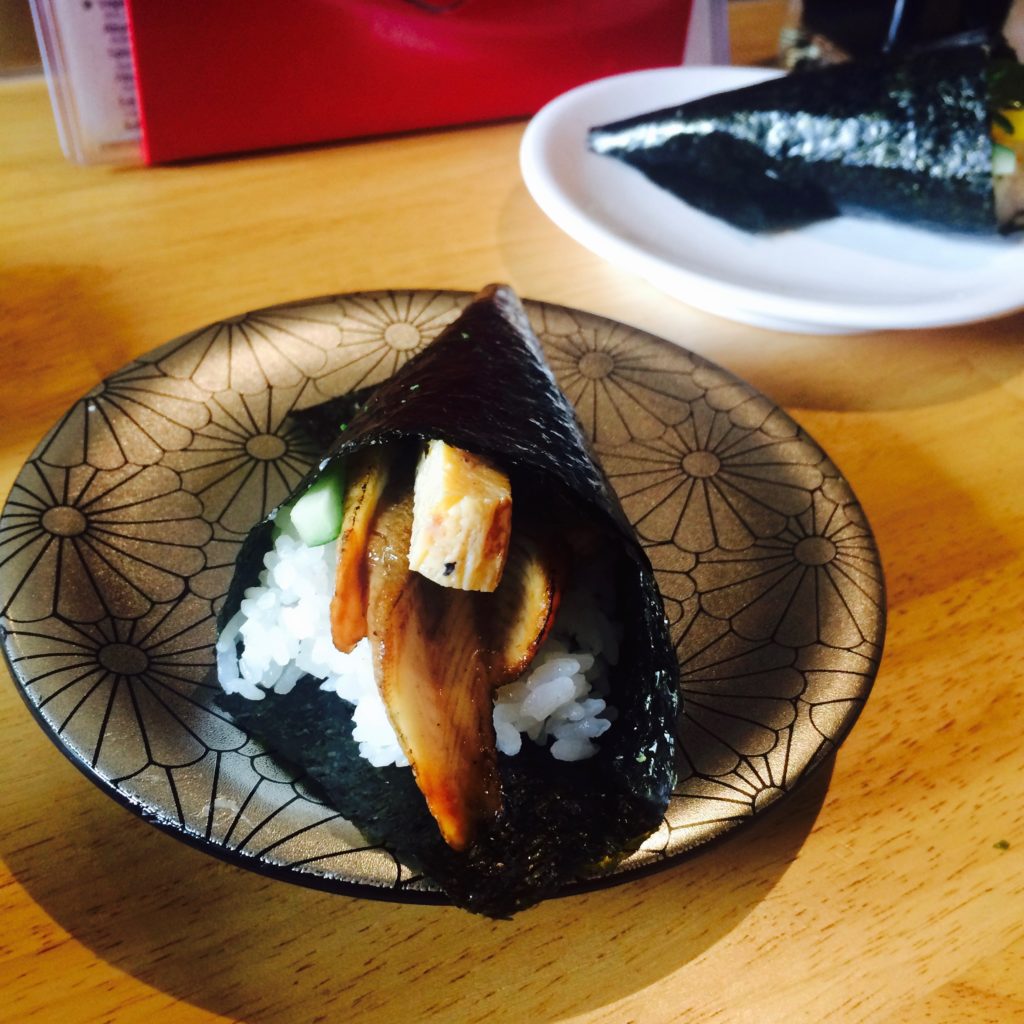 There were NO vegetarian sushi on the conveyor belt. You had to order them… which was a bit difficult to get the attention of a waiter.
In any case, we finally did. The hand-roll sushi was tasty enough. Miso soup fine. My pal was happy with his veggie tempura. Udon soup is hard to go wrong: beautiful clear broth, and slippery noodles, but the chicken karaage was uninspiring compared to other places, and was already soggy by the time it got to the table. So, really, this was just a regular, inexpensive Japanese restaurant. Fine but nothing special, and some problems with service.