Friday night was a bloody fun night out, with Earth, Wind and Burger, at Bang Bang Cafe in Surry Hills.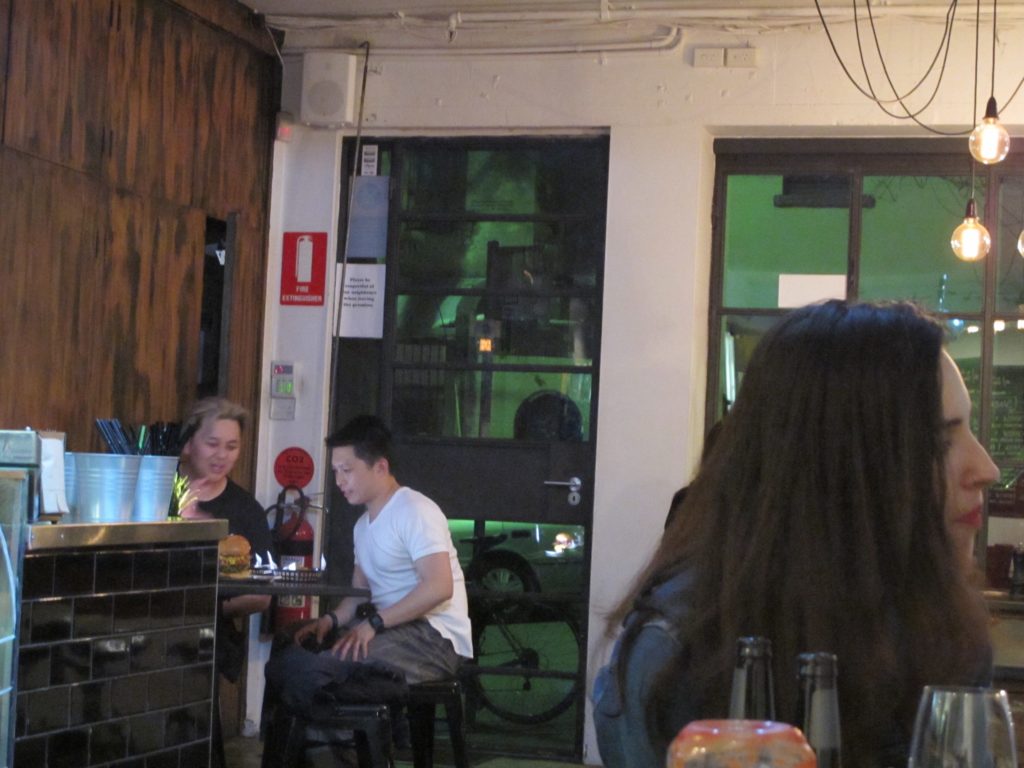 They've got a licence so they're testing the waters… They've got two guys, Groove City, spinning some cool tunes, and they're serving up some really, really delicious burgers.
The cornflake chicken burger was super crisp and excellent.
The poutine was fine. Chips and gravy and cheese. Not quite like the Canadian version with cheese curds.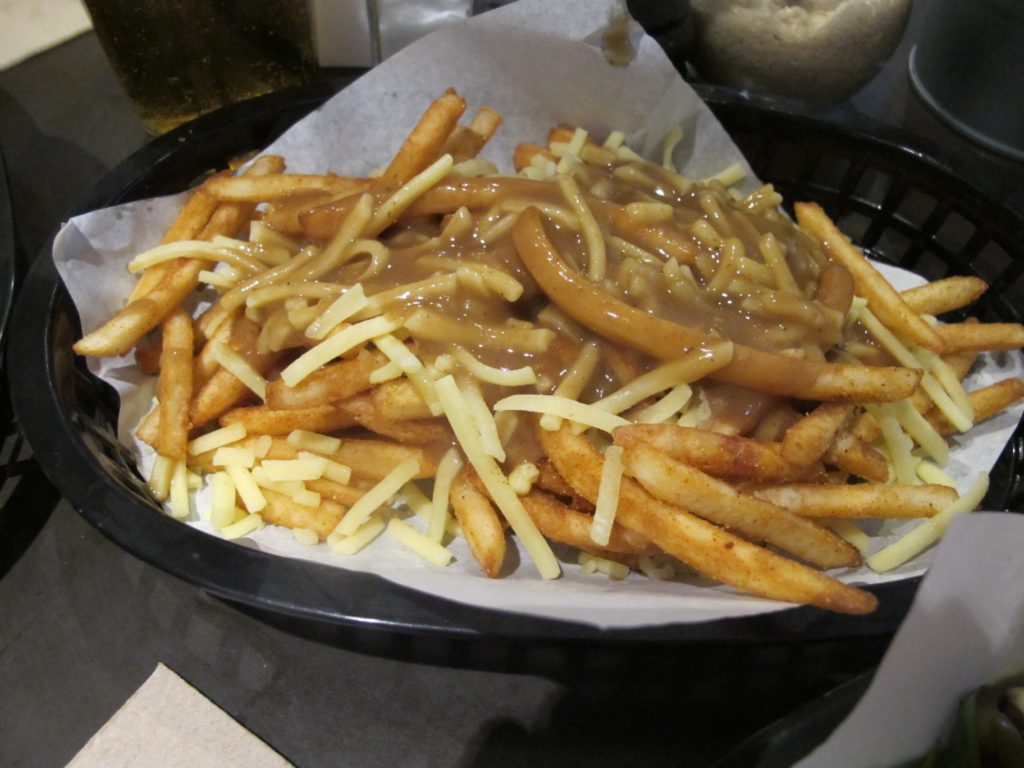 The breakfast burger, with maple glazed bacon and hashbrowns and sauces, was messy and delish.
And they've got beer and cider and wine.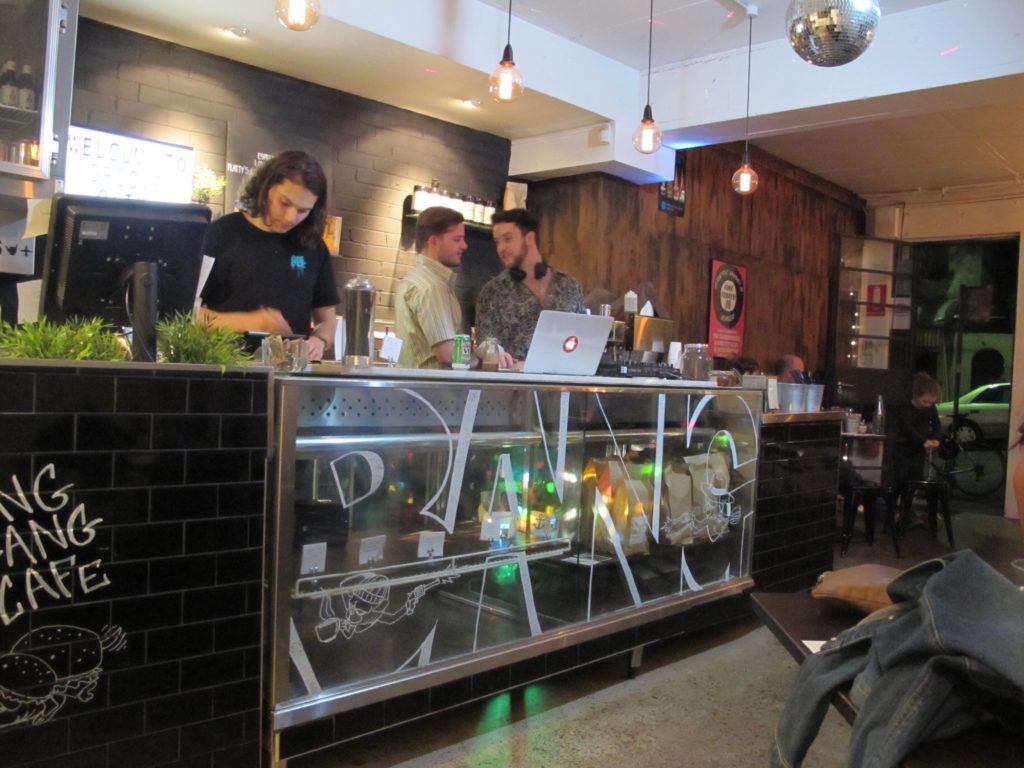 I'm planning on bringing a group here because I like a casual Friday night out… but going to any bar in Sydney that serves food on a Friday night is a sh*tfight, way too crowded and way too noisy.
I mean, this place will (and should) get busy when people find out about it, but for now…