Fratelli Fresh already has huge name recognition and a stellar reputation. Moving into the Entertainment Quarter, with few options for dinner, is a no brainer. So, no surprise this place was packed on a Saturday night, though we happily got a table for two without problem. It was date night! Lots of couples out for a meal, and an occasional family.
I've been to a few Fratelli Fresh's in my time and have always been impressed with tasty, fresh Italian food. But here I think I was probably the least impressed. My negroni on tap was fine. The stuffed zucchini flower ($5 each) was perfection: molten savoury cheese oozing from deep-fried crisp vegetal matter.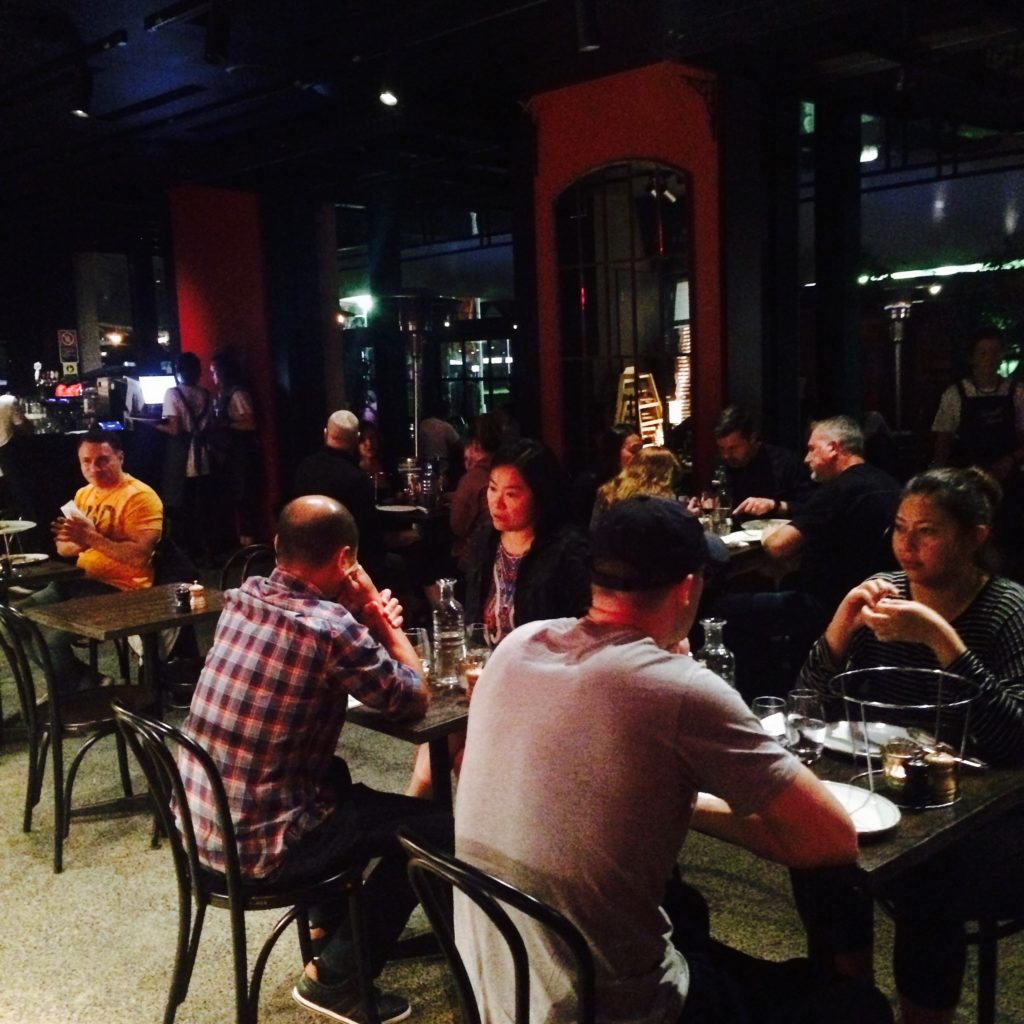 My lasagna was OK, nothing special, as was my better half's lamb ragu pasta. I think we should have gone for one of the mains instead. Because for drinks and a main course and a little bit more, $100 for the two of us feels a bit steep. Though prices in the Entertainment Quarter have always been steep. And prices in Sydney are steep too. Still. It was a good night out though: the visuals in the new Bladerunner film were amazing.