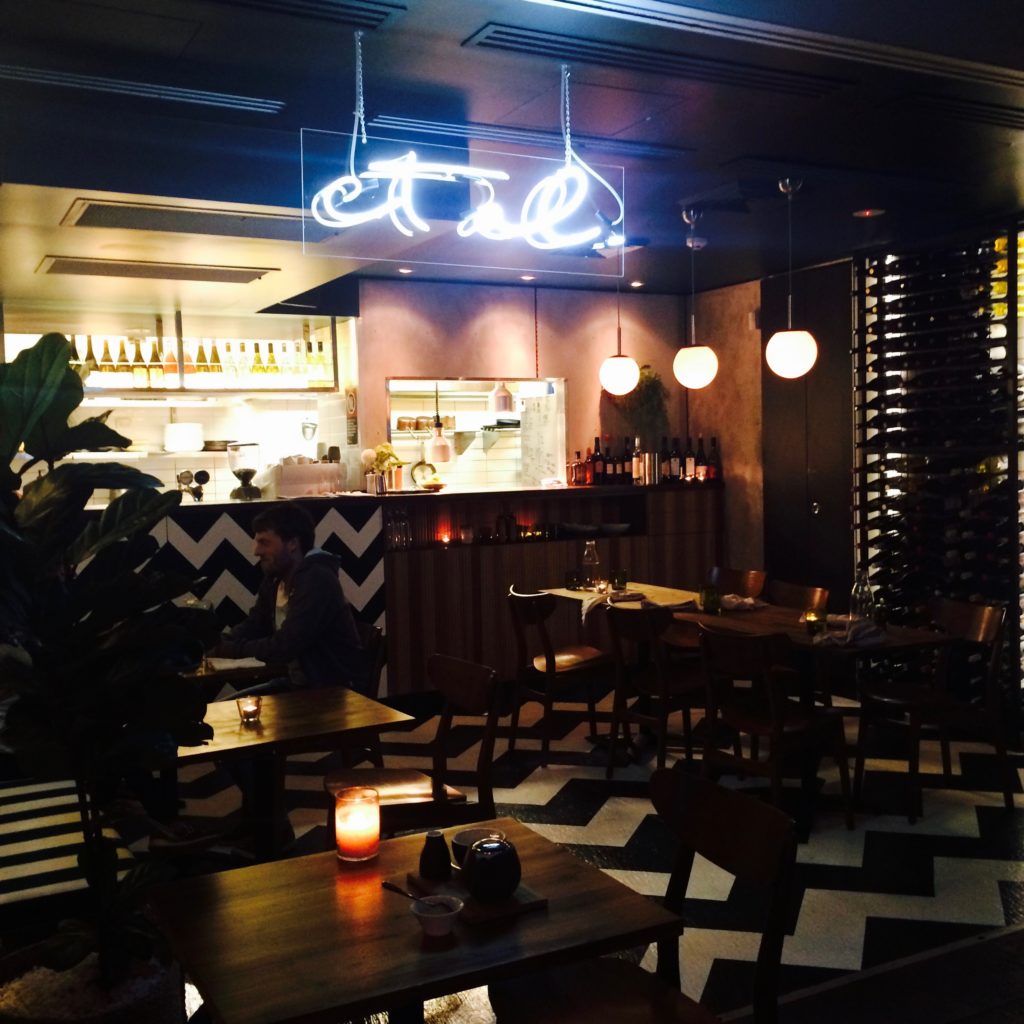 New kid on the block, et al., takes over from Impromptu, which lasted a little less than a year (I didn't manage to get there!). In fact, the last time I ate here was when it was a modern Korean place called Kim (which I adored; I love modern interpretations of traditional Asian dishes).
It's pretty much a perfect location for a Sydney summer meal (and we had good enough weather). What's not to love about being served refined modern Australian food with a casual flair in an open courtyard facing onto the fun and funky Llankelly Place (which seems to continue to locate new and cool restaurants and bars).
There were six of us, which allowed to pretty much order one of everything on the menu. Slightly too much food. Ahem. But delicious.
This is not a strawberry sorbet here but instead a delicious chicken liver paté.
It was one of those nights where I thought the lighting would be bad to try to get food shots, and didn't really feel like food-nerding out with the photos. But I think we liked everything. This chicken dish, as below, is a good example of what they serve up. It's not complicated, but perfectly cooked, nicely plated and with a nice balance of something on the side to complement or lift the main ingredient.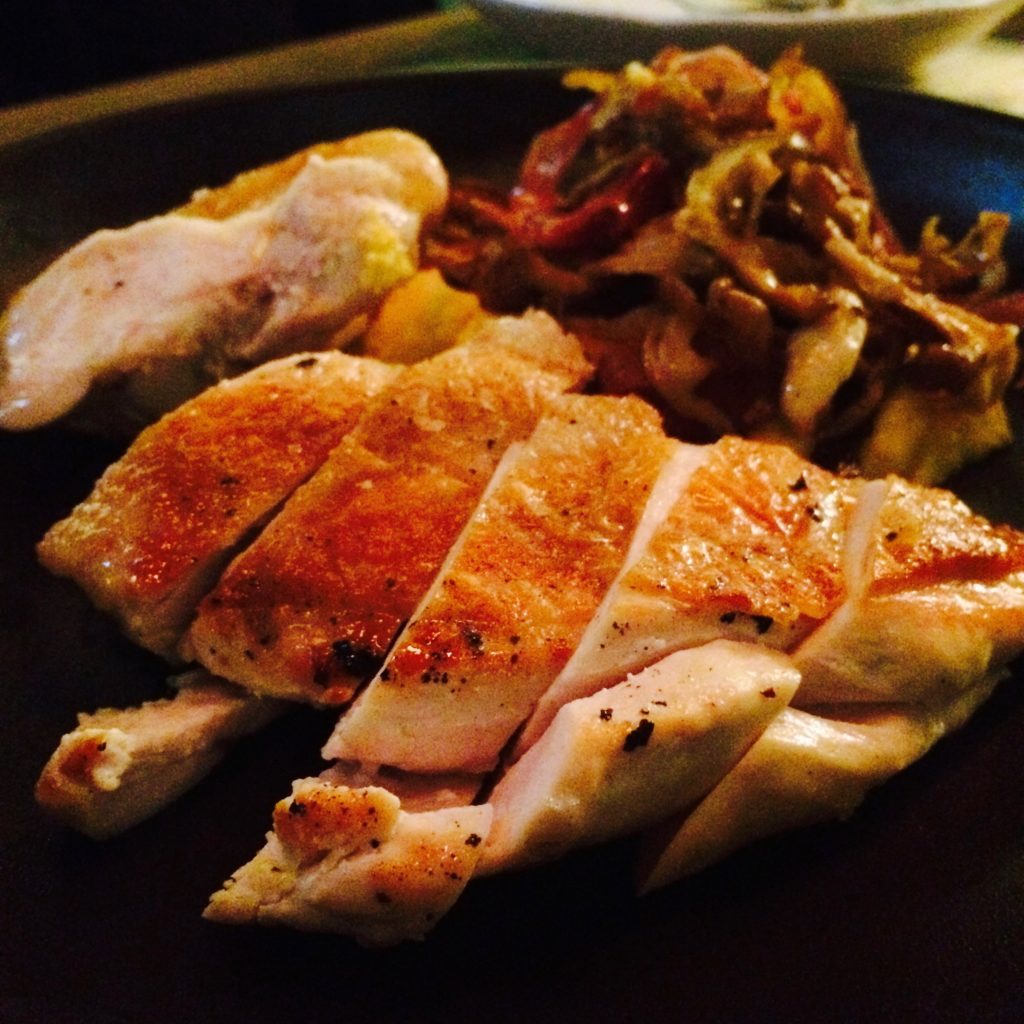 Everything is designed to share, which makes the meal lively and social. Oh, there was one dish which I have to mention: Crisp potatoes in smoked golden syrup, a side dish that only cost 8 bucks, but my god: crispy potato goodness with a hint of sweet. It was spectacular. The barramundi was nice too, and I liked the lamb tartare. Why not? We had a few bottles of a white wine which, for the life of me, I can't remember which one it was, around the $60 mark. A very nice accompaniment. Anyways… I'll be back… for those potatoes and more.