Don Don's is an institution. With so many places on Oxford Street coming and going, opening and closing down, there's something comforting that this cheap, cheerful and casual restaurant has been feeding folks from Darlinghurst for so long, I suspect 20 years or more.
The menu looks like it comes from then too, and the prices! $12 for a lunch bowl where you get a little appetizer too, is very cheap for inner Sydney.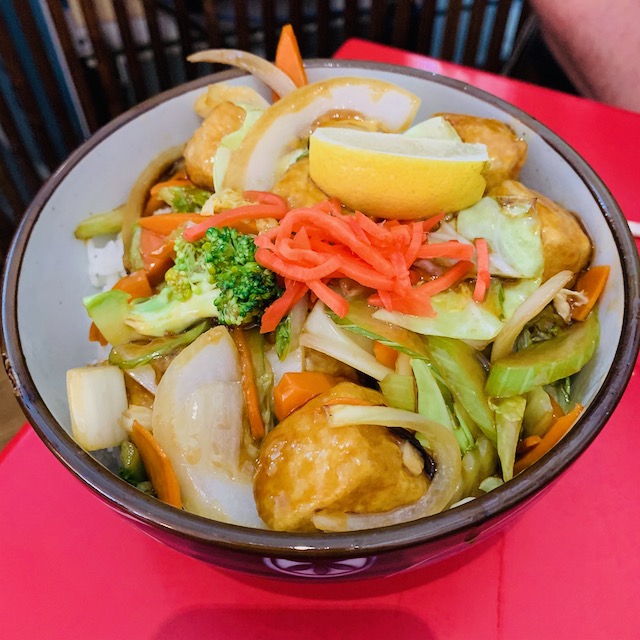 My pal liked his rice bowl, with tofu.
I enjoyed my curry beef udon (photo at the top).
I was pleased with the little appetizers, a little udon bowl for him, and an inari sushi for me.
OK. The food isn't wonderful, but you know what you're getting and it's dependable. Long may they continue.