Around the corner of Haven and a few blocks away from Meet Mica, Devon is the original purveyor of Asian-Western fusion brunches and lunches. I last reviewed the Devon in 2015, three years ago, and it's good to report (bringing my North American family here for brunch) that it's still going strong.
The front part of the cafe is stylish Scandinavian, but the back has some odd military-type netting, and more space to sit. Either location is fine to try their interesting dishes, such as the fantastic dessert for breakfast matcha option, pictured above (They call it DMC, the Devon Matcha cake).
My almost-12-year-old niece's choice was the meatiest of options: pork belly (perfect), sausage, an amazing potato, and peas!
Everyone was happy with their choices (and there were seven of us, so there was a lot of choice). I quite like the specialty of the house with miso grilled salmon, an eel croquette and one of those perfectly cooked 63 degree eggs. Their much-photographed Little Lost Bread is French Toast amped up with sweets and colour. I loved my Tropical Chia Pudding, a simpler dish than the others. I'm not sure you can go wrong here.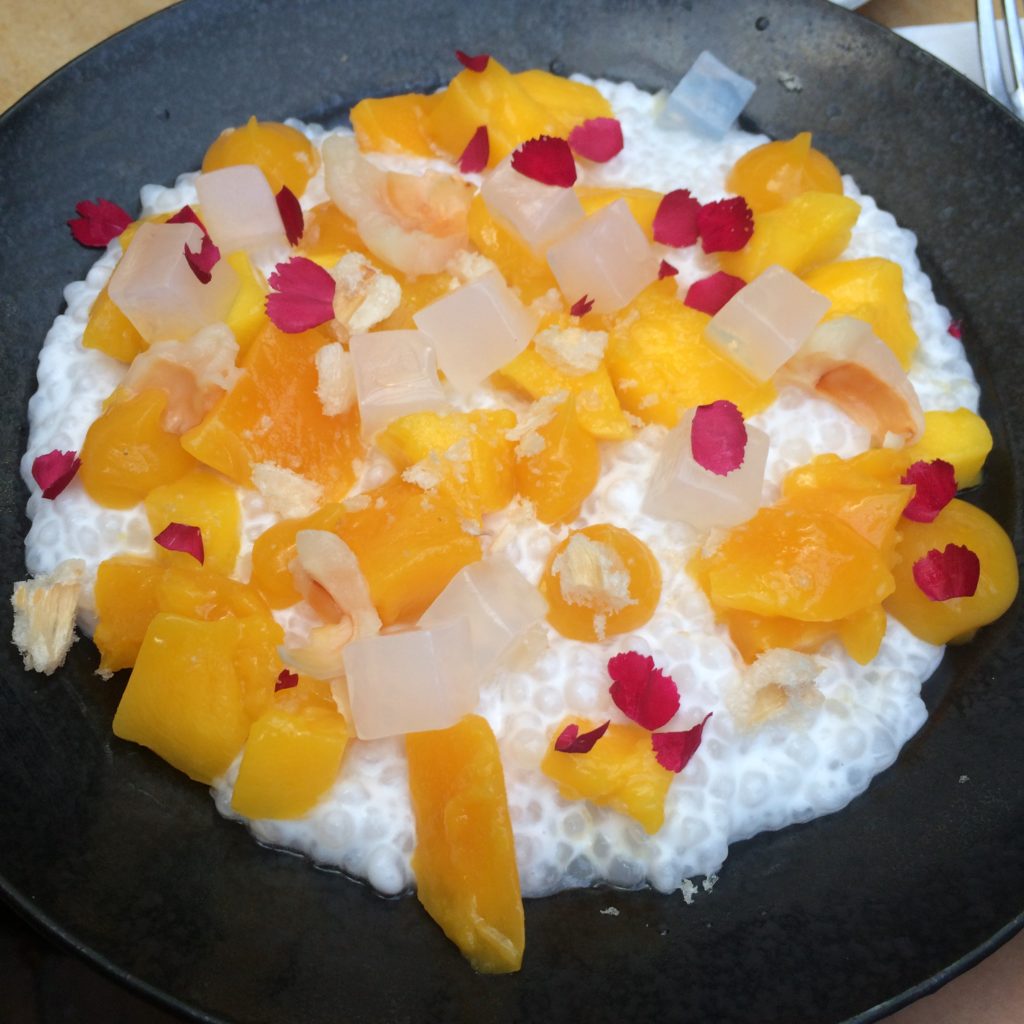 And their coffee is very good too.