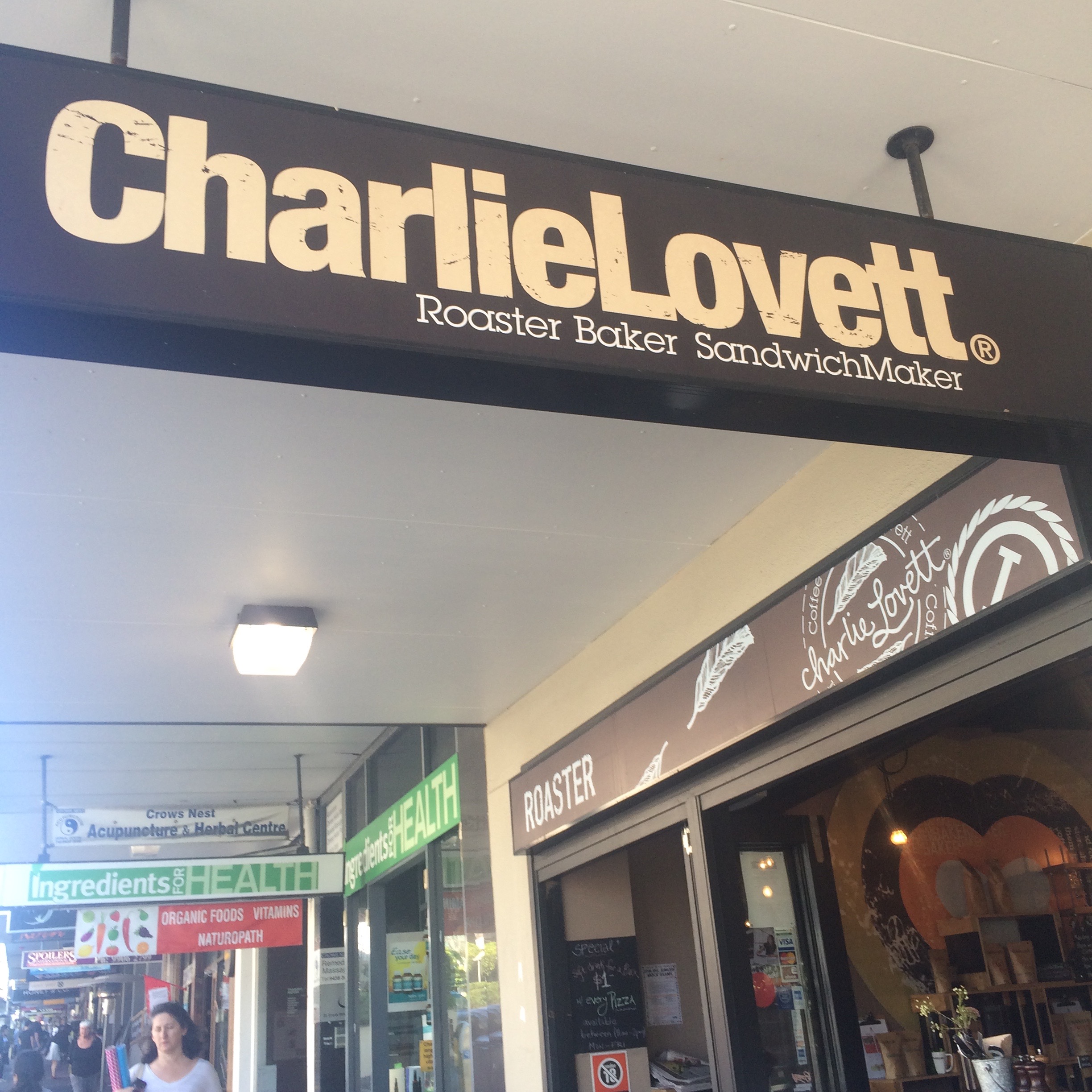 Oh Charlie, what happened here? We could have been so good together. You're in a great location and with the open windows, are a perfect place to hang out for coffee on a sunny Saturday spring afternoon. And I like your ambiance: a local cafe, nothing pretentious, but with lots of space to sit down.
I was impressed with the way that the coffee looked… but then, something wasn't quite right in terms of the taste. Brewed too hot? It just didn't taste like a great coffee. My caramel slice was OK.
And then my pal's bagel and smoked salmon arrived, and while the bagel was nicely toasted, this meant that the salmon was cooked. Yikes. That's not the point of smoked salmon on a bagel, where you can taste the smoke and the texture is deliciously soft and cured, but it's not cooked.