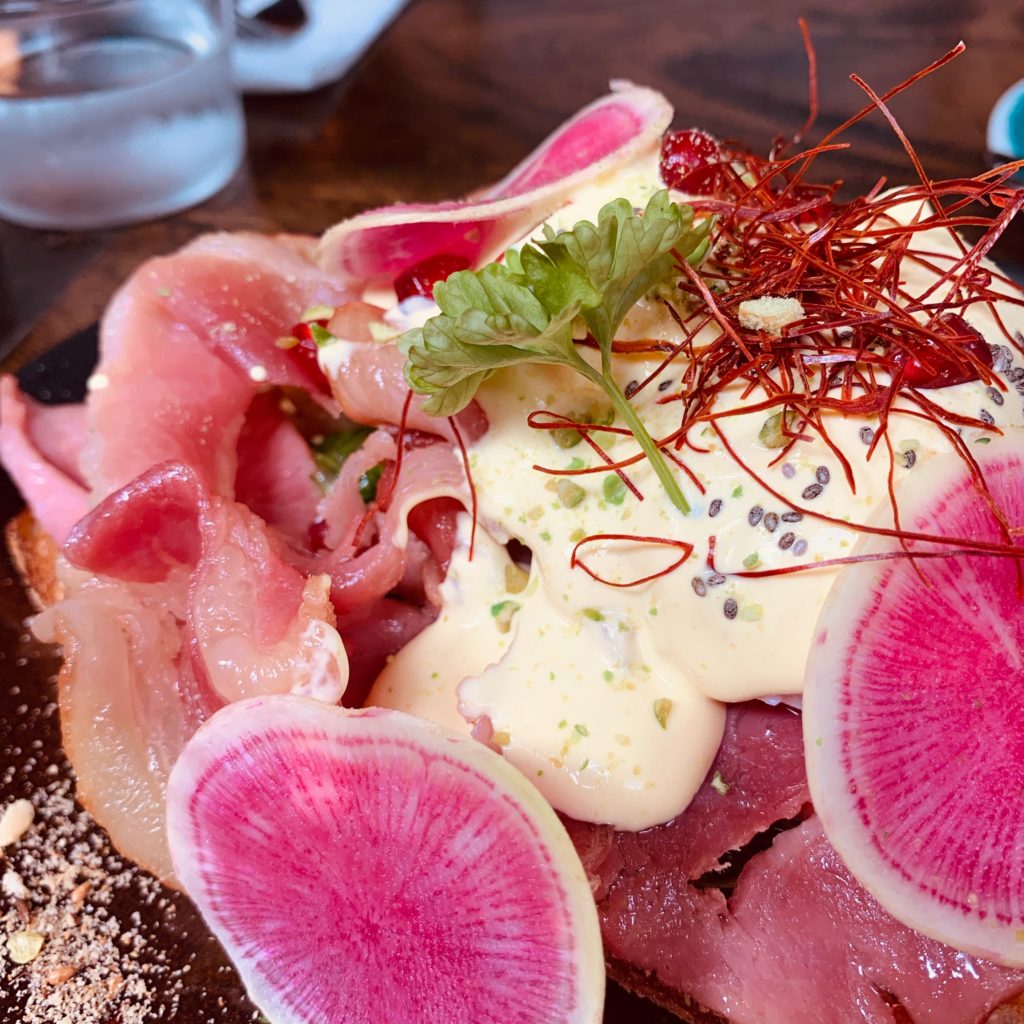 I had an appointment in Bondi Junction so whipped out my handy Entertainment app to see where I could use a coupon. I love coupons.
Calabur Cafe & Diner is discretely hidden justs below street level off on Spring Street. It's very cute and was completely empty that Saturday morning until we were about to leave.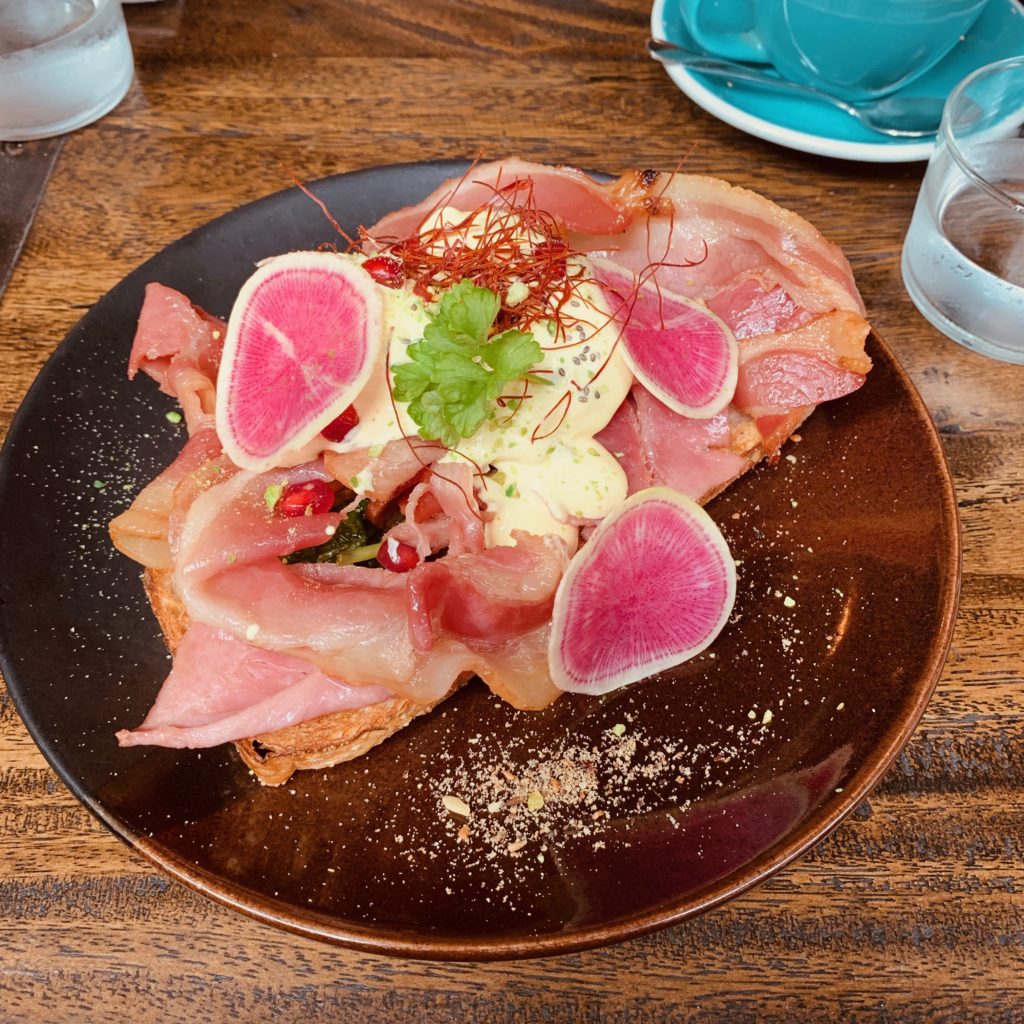 That's a shame because the food was excellent. The special wasabi eggs benedict that I got didn't taste much of wasabi, and it was just on a big piece of toast, so not very benedict, according to me.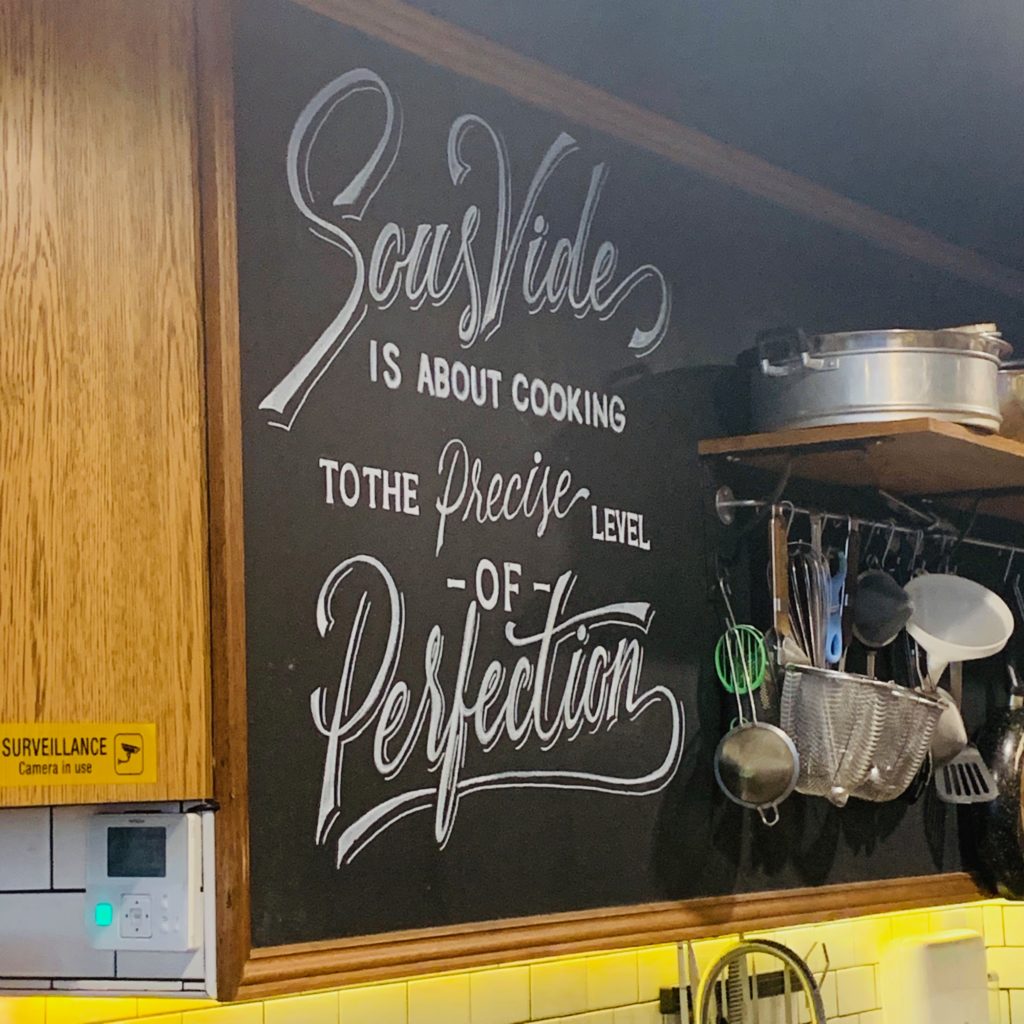 But it was a very generous serving, lots of bacon, and the presentation was gorgeous. Loved the watermelon radishes. The hollandaise sauce was suitably rich. And the perfectly soft-cooked eggs were marvelous. Also the pomegranate seeds. Nice touch.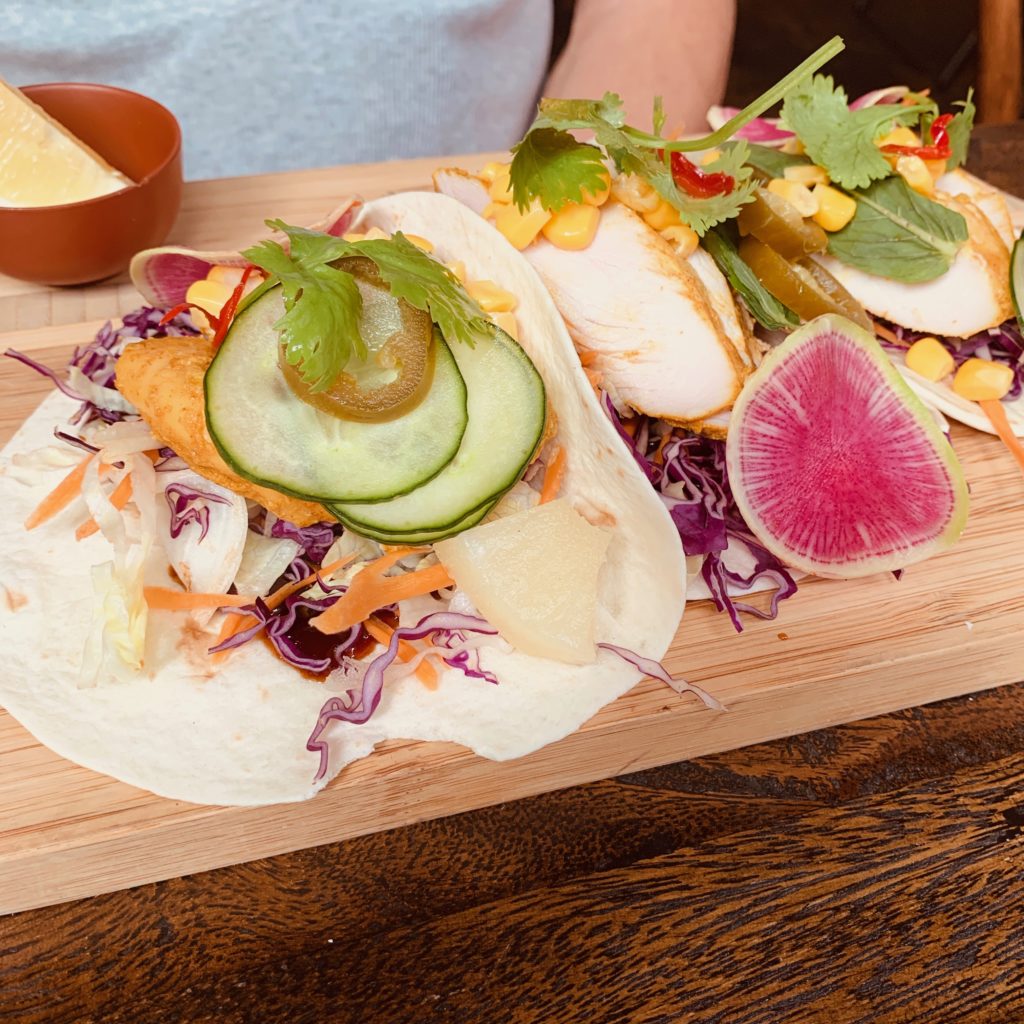 My better half had chicken tacos, also a generous portion and nicely presented. So, I thought all in all it was a nice place for breakfast, and was happy to use my coupon. Strangely, when you exit, it smells of the sushi restaurant right across from the entrance. But don't let that put you off.