I don't often have two reviews up for the same restaurant but this recent meal was much different than the first, which was a special Entertainment dinner with Penfolds, matching food with wine.
This meal was a pre-theatre one (before the slightly odd Australian musical Ladies in Black) and it was so delicious, I thought it was worth a blog.
With a shorter menu to choose from, and the choice between two and three courses, this made things pretty simple. We both chose the prawns to start with, and not only was it a pretty dish, but it was so perfectly balanced, with a hint of spice, and a healthy citrus punch, I couldn't stop raving about it.
What was slightly strange about this meal is that some of the dishes were so thrilling that when they were just OK, they stood out. Oh well. The price you pay for greatness. We thought that the fish, with a simple salad and green condiment was a bit plain.
On the other hand I was wondering how they would elevate gnocchi to fine dining, and well, this is the answer. Beautiful, delicate pieces of gnocchi, in (again) a perfectly composed dish with a stuffed zucchini flower and various other yummy ingredients.
We couldn't resist ordering some extra sides. Again: a contrast. The mac and cheese was so rich, with an interesting sharp flavour to it. Orgasmic.
But I didn't find the cauliflower as interesting at all.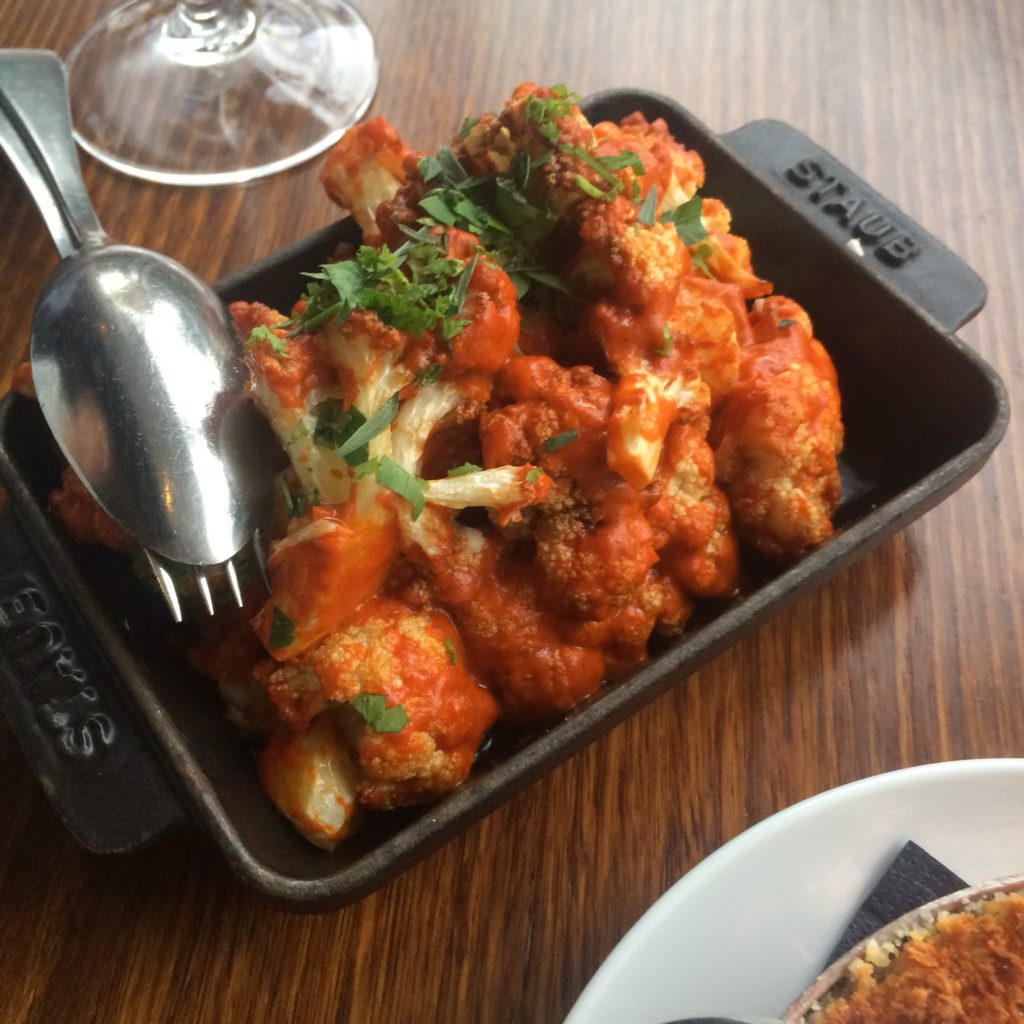 My dessert was beautiful, light and interesting.
But is there the same theatre with any other dish on the menu than this one: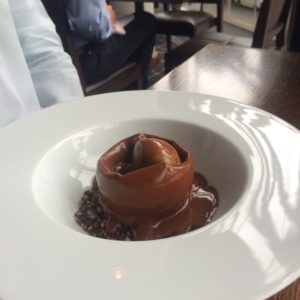 All in all, I was blown away by the quality of the food, and offered for a pre-theatre set menu. With gracious service, and a nice airy space, this was GREAT.