I love a restaurant in an unexpected place, and while I'd heard about this much-lauded restaurant in Marrickville, it was still a surprise to walk along a humble section of Addison Road to find this stylish fit-out among the other storefronts. We had a seat at the open window, lovely with the setting sun, ordered a bottle of Spinifex Vermentino (the cheapest wine on the menu, about $40, very drinkable), and settled in for a great dining experience.
I'm not sure we could find fault in anything. The food was interesting, flavourful and fresh, often with a texture or taste that surprised me in a good way. The service was warm, friendly and efficient. A bit of grilled fig, one with a slice of pork, the other without, was melt-in-your-mouth goodness.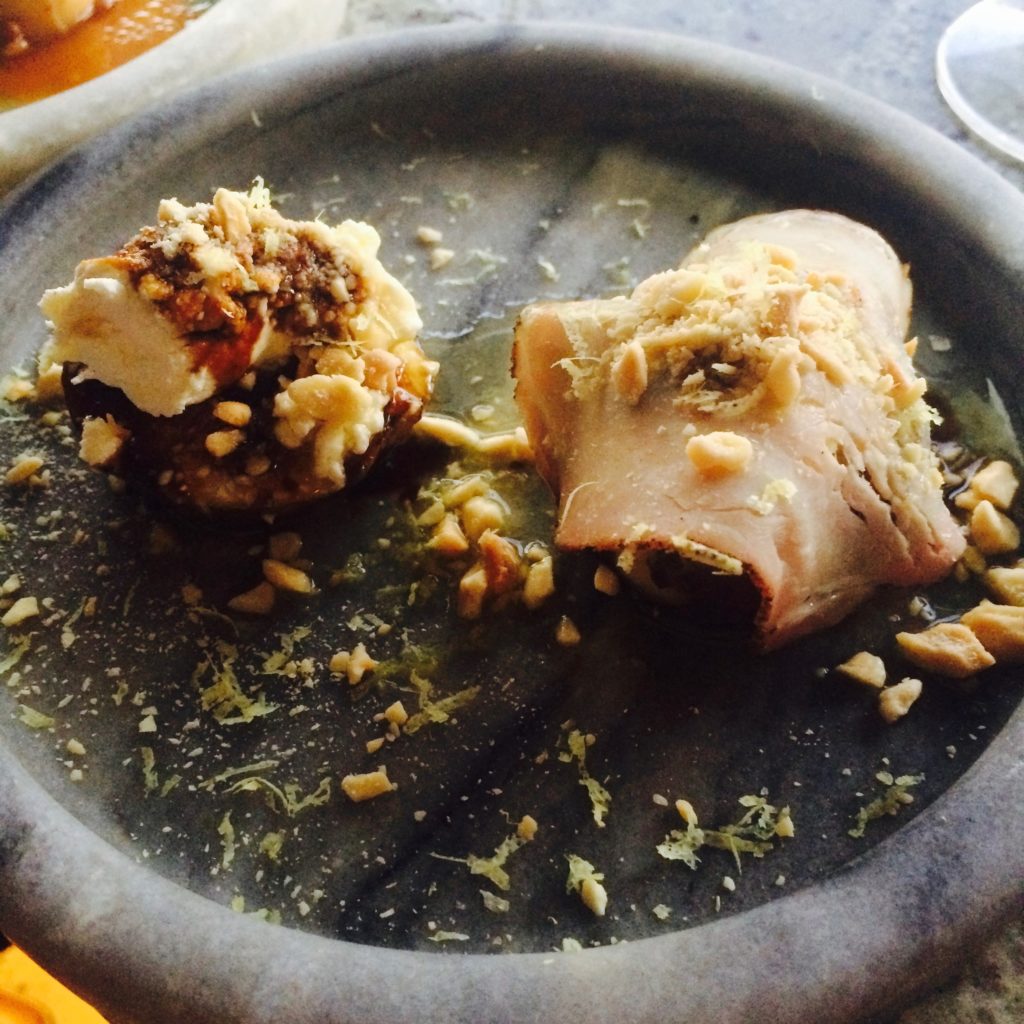 A little cheese pastry number was like the nicest canapé you've had all week.
Grilled haloumi has its downmarket version, served at many a cafe in Sydney. But this wasn't it. Grilled fruit, fresh herbs, long cucumber slices, and of course, perfectly done haloumi…
We had two other vegetarian dishes (the waiter patiently pointed out which dishes had no meat). I loved the grilled broccoli with labneh and dukkah and grilled grapes; my pal loved the brussel sprouts in a somewhat sweet sauce, not as charred and grilled as I like 'em but nice.
The dessert was the only thing that confounded us. Watermelon balls, ouzo sherbet, jelly and I think an almond custard. And a candied fruit and fresh grilled dill, I think. There was a lot going on, perhaps too much.
Yet all up, what fun. Loved this place. Will come back. I think it was $90 each, including the wine and a somewhat generous tip.