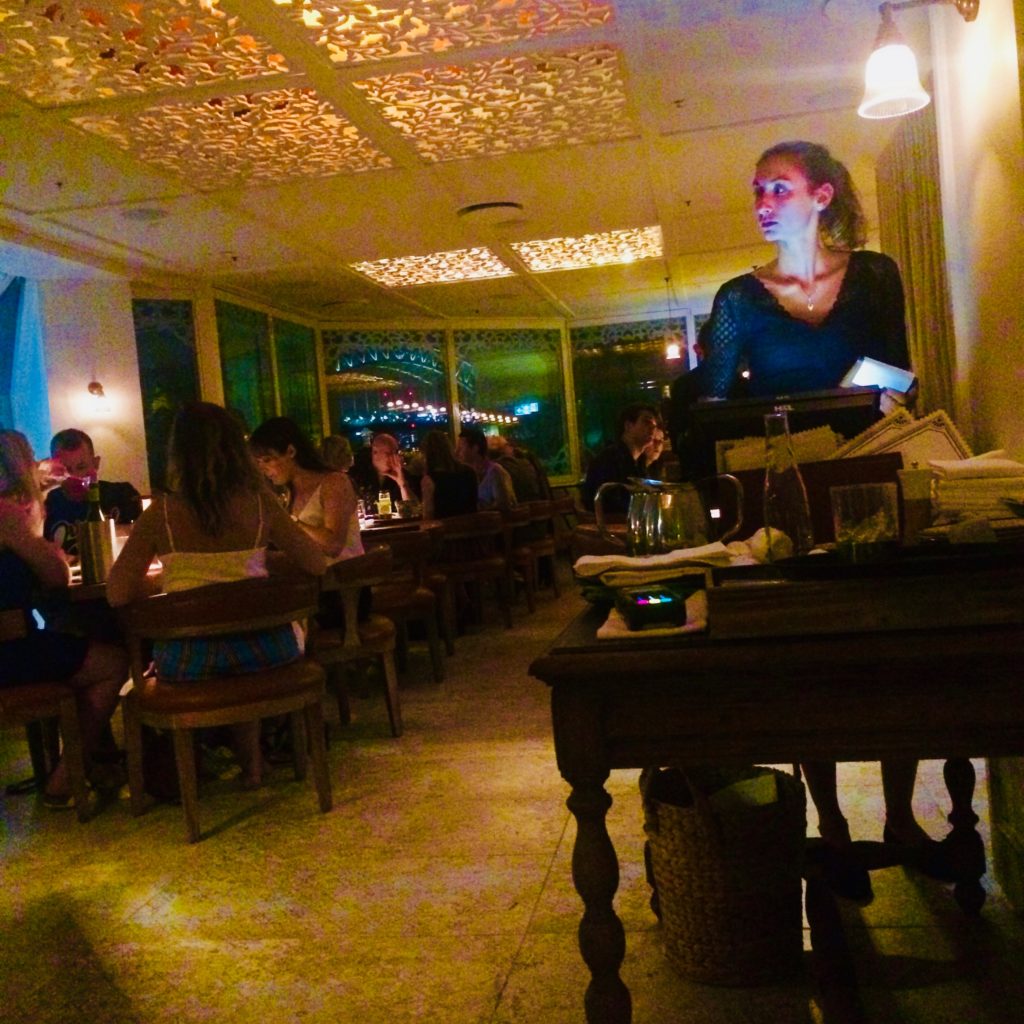 Ah, so let's see: there was Cafe Ananas, which I had a pleasant meal or two at, a French cafe at the corner of Circular Quay, a good place to go before a show at the Opera House (in this case, we went to Seu Jorge, the charismatic Brazilian singer). And then there was Cafe Nice, by the folks from Fratelli Fresh (meaning you knew it was going to be good). It was there I had my first pissaladière! And now, a big change: Bar Patrón by Rockpool combining Neil Perry and tequila.
Still, this space has always amused me. It's clear that the floor was a convention or meeting space as part of a hotel, and so the shape of it, if you check out the light fixtures and walls, looks not very chic, particularly as the train rumbles by outside the window. But the designers have always done a great job of hiding what came before, and Bar Patron feels both contemporary and cosy, and the lighting is rather attractive too.
I have to say I loved our meal here. And the cocktails! I started with a 'Beets', which had beets, coconut, ginger, lemon and nutmeg, a startling and original concoction, and then I moved onto an Agua Bendita (jasmine tonic, lemongrass syrup, cucumber and silver patrón), lively and refreshing and sweet but not too much. Maire was happy with her Chipotle Margarita (I can't remember the second one).
For food, we had a perfect taco each (note the delicate slices of raw fish on top) and some carnitas with tortillas, fill up the soft tortillas with a mixture of rice and pork and pickles.
And we split a roast corn salad too. All of the dishes were tasty, not heavy, and an interesting combination of textures and flavours, and importantly, they made me want to come back and try the rest of the menu, which looks just as interesting: contemporary Mexican food, luckily landed in Sydney Harbour.