So ChocolateSuze and Helen at Grab Your Fork have been organising events for Sydney Food Bloggers for a while… and I've never made it to an event. So, off to Barangaraoo on a hot, sunny Sunday to meet some foodies, and hopefully eat some good food. This was apparently the eight annual event!
I was very happy to see Lisa from Weekend Food Escapes there, and met a bunch of other nice folks, including 3 out or 4 of the Coco and Vine team. Lisa brought her selfie stick. Most people took photos, with relish.
What's fun about food bloggers is I could find out from them about Belles Hot Chicken without having to do any reason. What's the buzz? A Melbourne chain having just opened up branches in Sydney, here and at the Tram Sheds. One of the only takeaway options on the strip so the line-up at lunches is huge. Good, tasty chicken, some interesting other options, and natural wine: seems to have really caught folks's attention.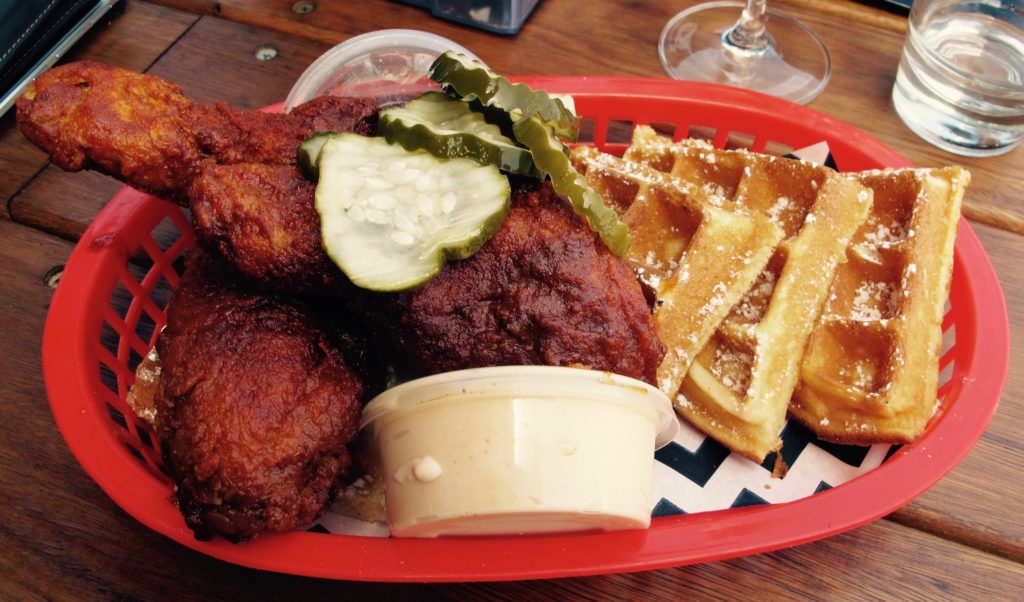 I think it's hard to go wrong with drumsticks: they're usually tender and juicy. Here they came with perfectly crisp and having chosen the hot option, a bit of a spicy sauce. I also ordered some Mississippi Comeback sauce, sort of a creamy ranch dressing. And being the weekend and all, I ordered the chicken ON WAFFLES, which were pretty good and came with an OK syrup, not maple syrup but tasty enough.
I'm not sure about having to line up, but at least I was in good company, and the line moved quickly enough, put your food order in and they bring it to you.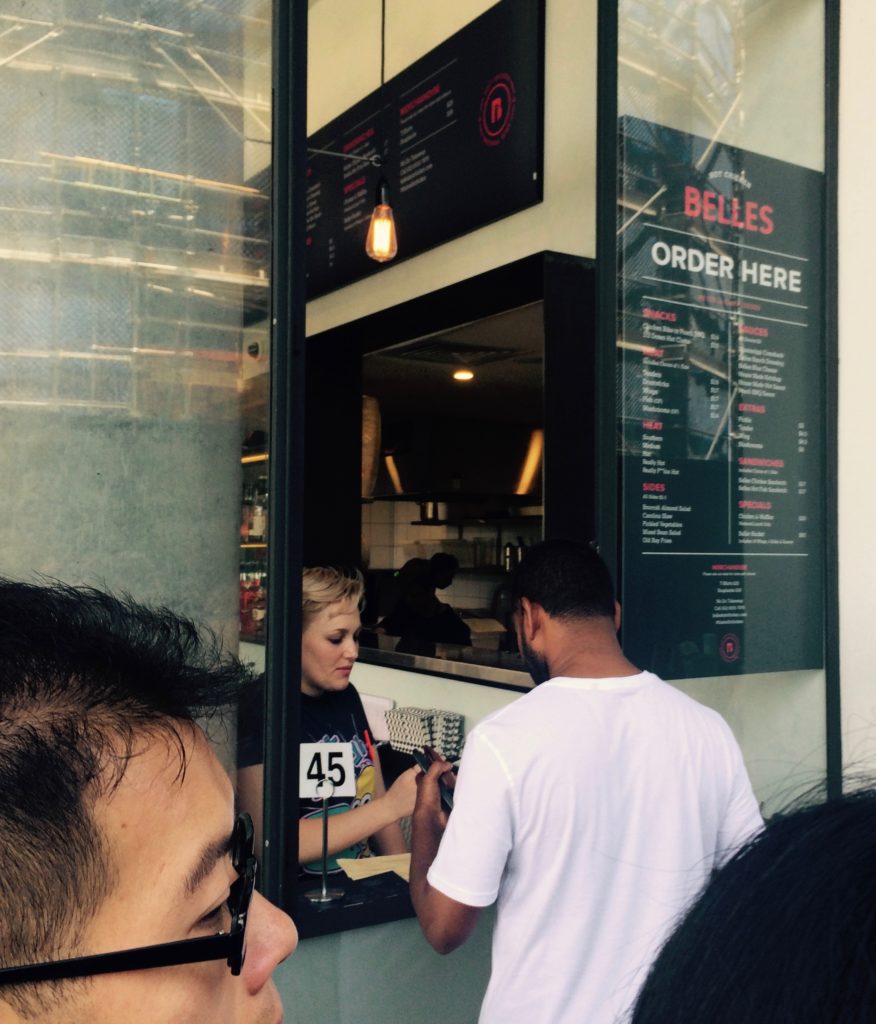 For some reason, that particular combo of starch, sugar and protein (and a tasty glass of natural Pinot Grigio) knocked me out after! That and the heat and I was exhausted. Barangaroo really has some amazing options for eating and drinking. I think another destination dining area is a good thing for Sydney.