Such are the joys of the modern world that there are always new dishes to discover. And while, I have heard of beef noodle soup, and have tried some variations before, I haven't ever specifically paid attention to Lanzhou Beef Noodles. There's even a wikipedia entry! As far as I can tell, the elements (of the most famous variety they serve: I asked for the favourite dish, with the favourite width of noodles) are: clear soup, clean white radish, red chilli oil, green coriander and yellow noodles.
The city of Lanzhou is in north-central China. One website says there are about 20,000 Lanzhou Beef Noodle shops across the country (and now the world), and that it is ubiquitious as a ramen shop or McDonalds.
When this restaurant opened in World Square, I happened to be walking by and it was PACKED. I always meant to return, and a quiet, just before Christmas, Friday, early evening, was the perfect time to go.
My order came not more than five minutes later! So, some regional dishes, I'm either not used to, or the first versions I get are not so good, so my expectations are dashed. I had no idea how good Pho was until trying it here in Sydney. There's the spicy noodle place around the corner from here which was so spicy that I simply couldn't taste anything.
But this? This dish is magic. The broth is clear and savoury, with enough body to be tasty but still feeling like you can taste the different notes of green and salt. They didn't go heavy on the chili oil, so only a nice bit of spice, and there didn't seem to be too much radish. So, the main event are the noodles: hand-pulled, both soft and chewy, a delicate width and really lovely.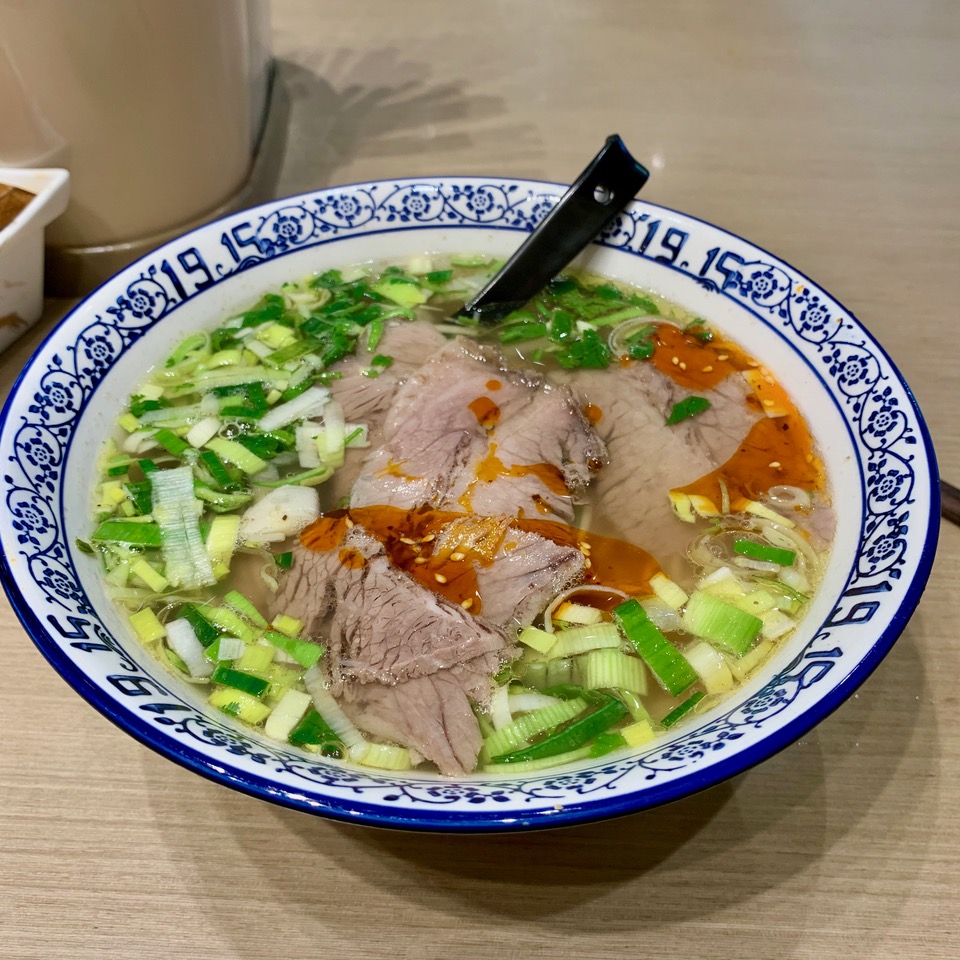 And the beef: thin slices of tender beef, a generous portion, not cooked beforehand like in some restaurants in a sauce. Nice bit of fat. Add to this thinly chopped green onions (was there lemongrass too? Or coriander root? They were little crisp bits) and it was a nice contrast of texture. Actually, they tasted more like thinly sliced leeks. And all for $12. I'm definitely sold!