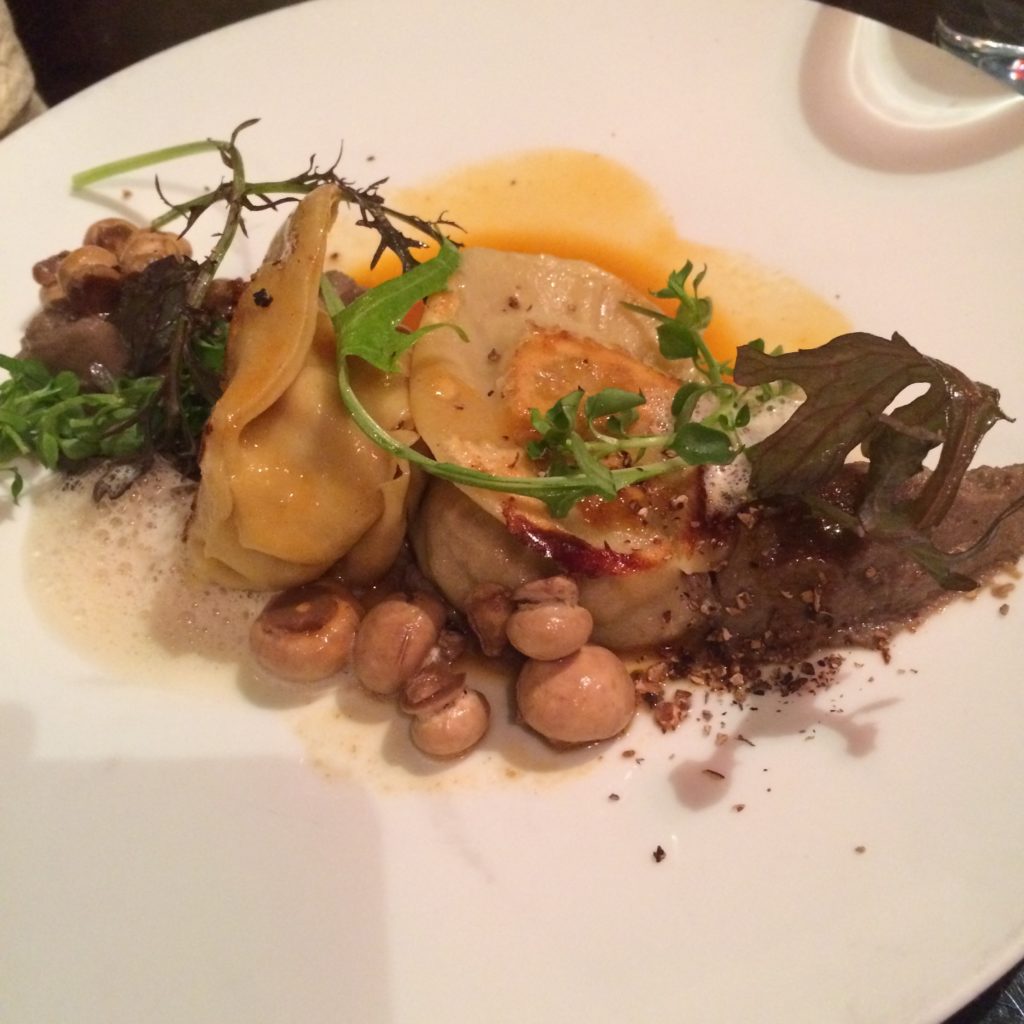 This veal ravioli is a good example of what they do at the bistro Le Pantruche in Pigalle. Nicely plated, a beautiful balance of flavours, and a complex forest of ingredients, the greens and mushrooms, some foam, some sauce and I think it was an olive tapenade.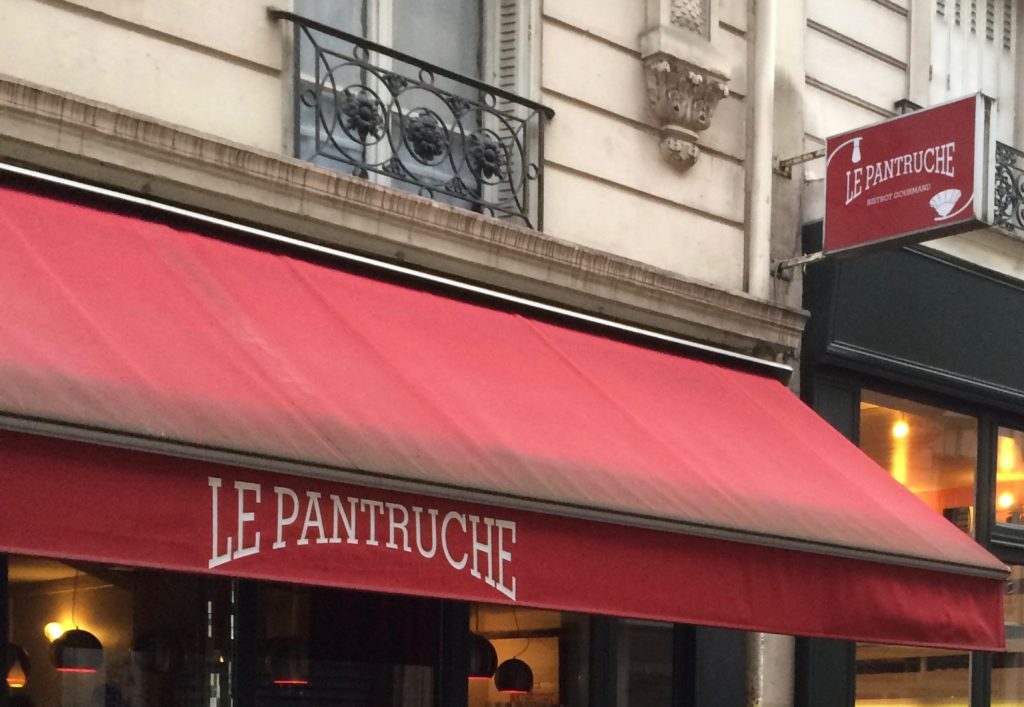 But what a great discovery. As recommended by Sandra at the men's consignment store Zac & Joe, this is an updated bistro in the super-cool neighbourhood of Pigalle.
We had an appetizer, a main and a dessert each. The appetizers and mains were rich and savoury, and complex. The meats (lamb and duck) were beautifully cooked.
Various vegetable garnishes added texture and contrast.
This soufflé au grand marnier, caramel au beurre salé (grand Marnier soufflé with salted butter caramel) was superb, as was the selection of cheeses.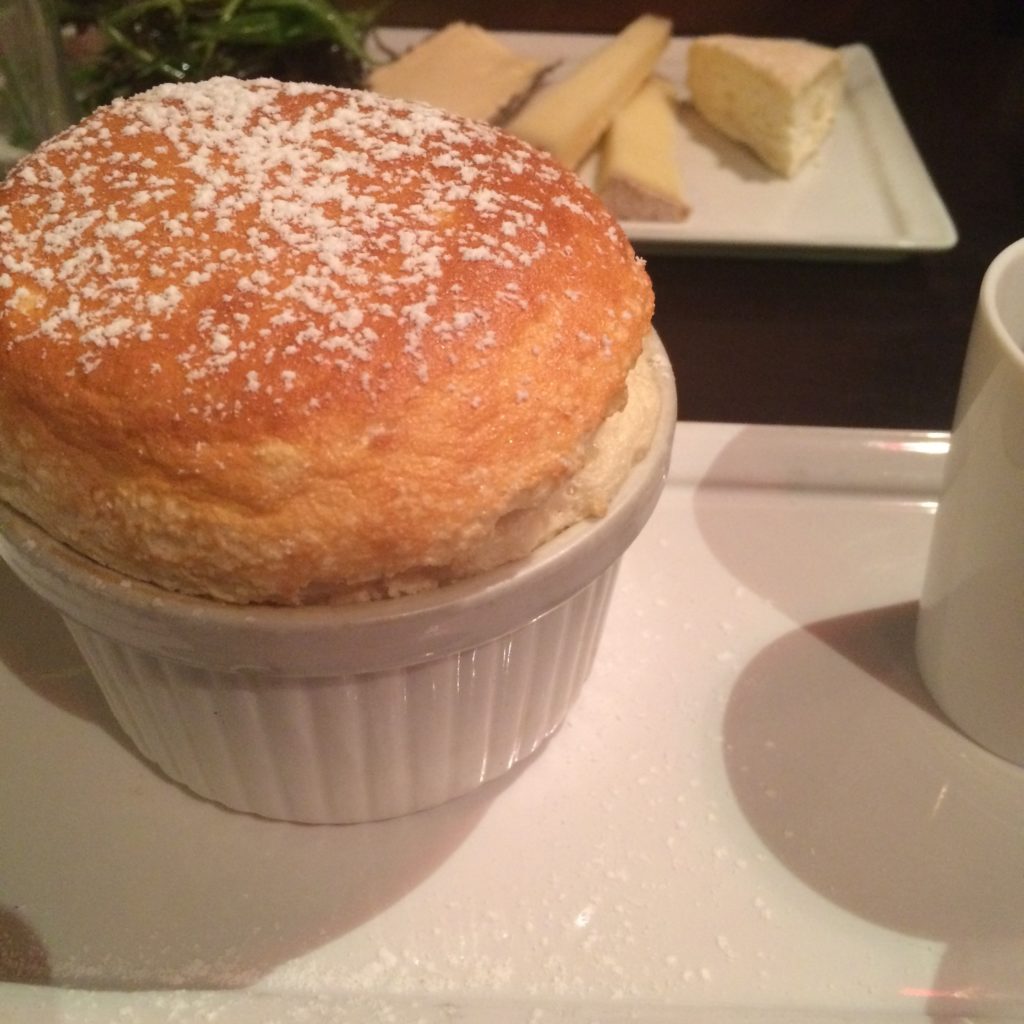 This was one of our favourite bistro meals in Paris, with very fair prices, and friendly service. High recommendation.
3 rue Victor Massé
75009 Paris
France