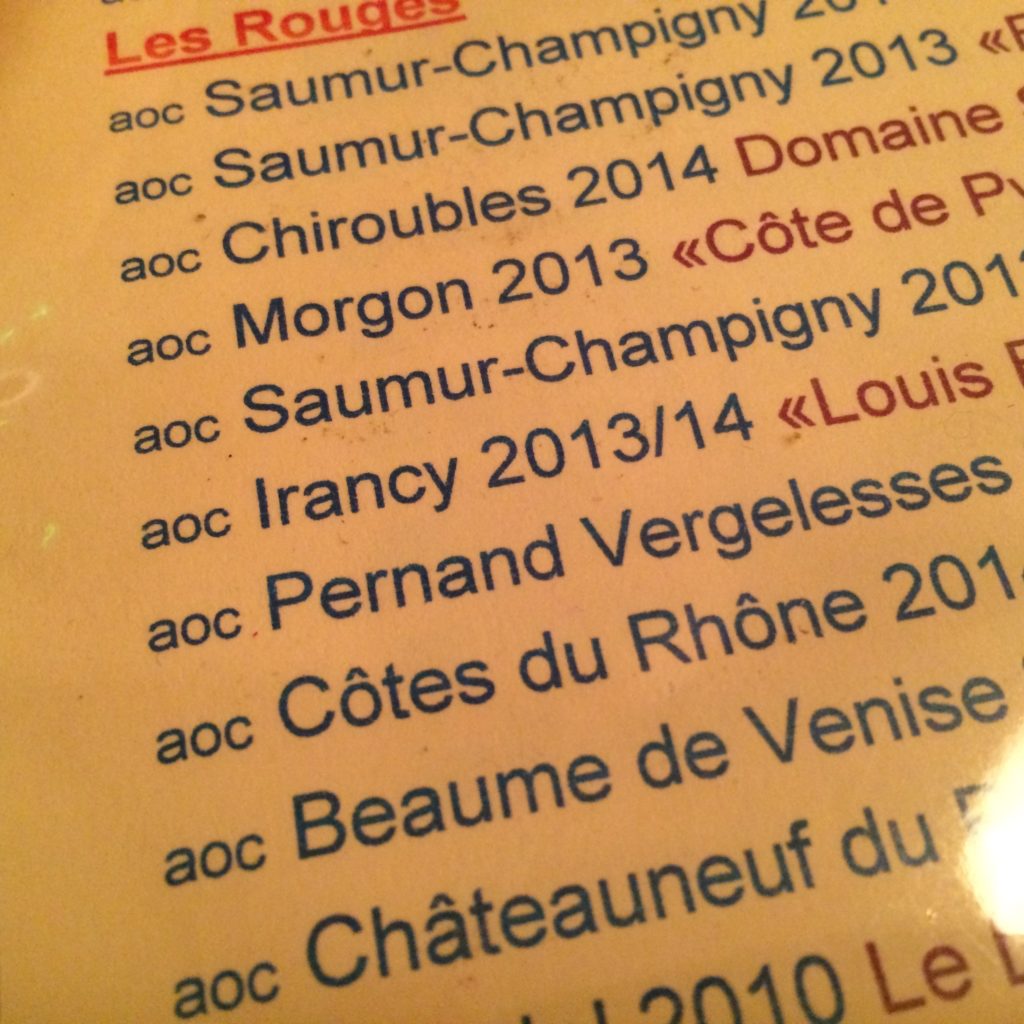 Possibly confusing to some, the name of the area in the back of the wine shop, La Caves des Abbesses, is Le Trou dans le Mur, or the Hole in the Wall. We'd gotten a recommendation to try it out. I was a little worried that it would be packed out, as you can't see it from the front of the store, but it was relatively quiet when we went.
We'd noticed that a 'planche' is the standard way of drinking way and nibbling in France: a plate of cheese and charcuterie, an ample basket of baguettes. Here, you can choose between cheese and charcuterie or have both.
And of course, being a wine shop, there's an amazing selection of wine. It had a great vibe with wandering tourists like us and locals hanging out and talking about wine, but really, the best thing: oh my god, the planche was amazing. Four types of cheese – all great (in fact, better for the differences between them). Three types of meat. The goose rilletes was so rich, I kind of wanted to mainline it. The pork spread also tasty and the sausage. Between that platter of food, and a few glass of delicious wine, we were in heaven!