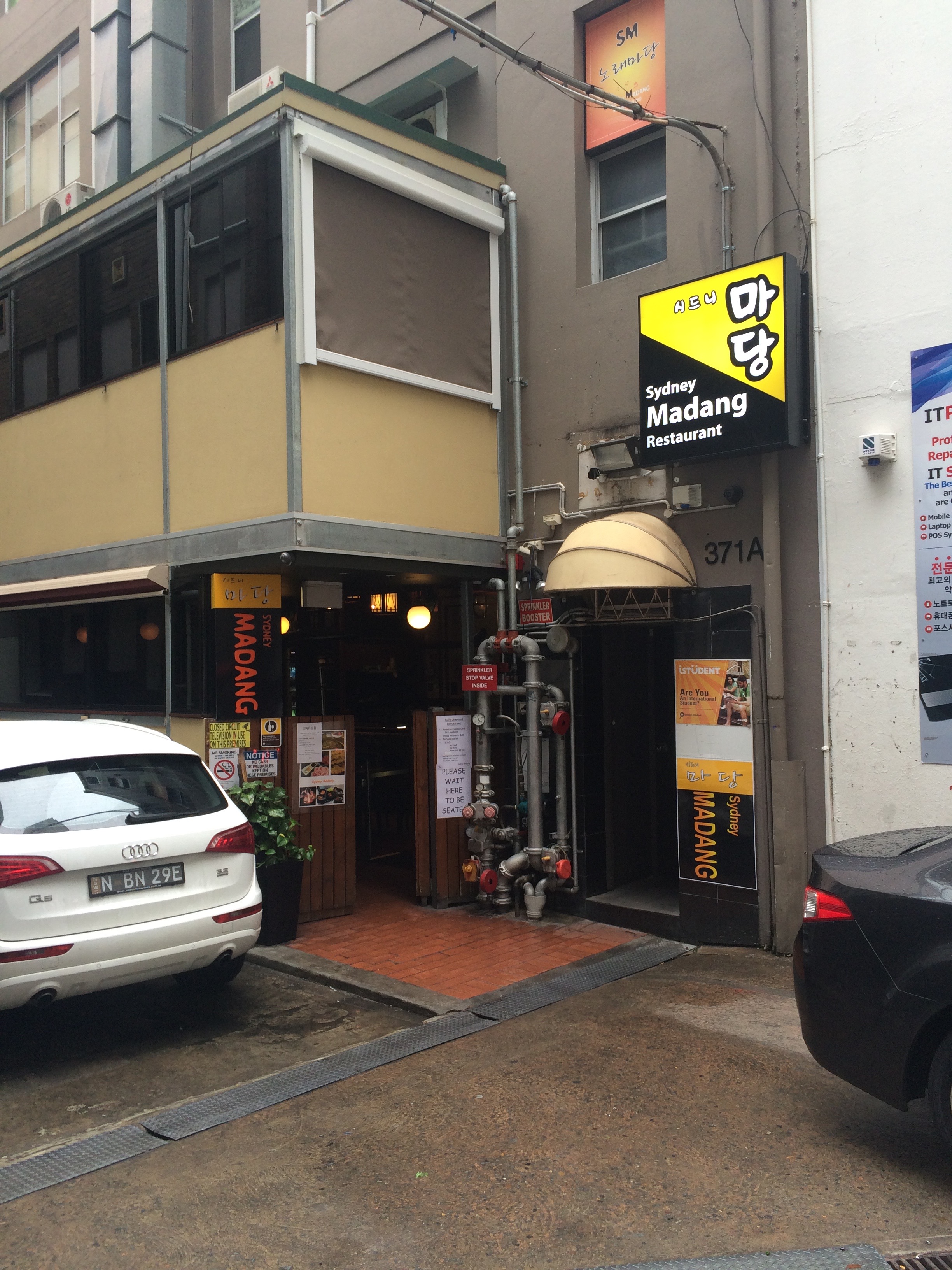 Finding Sydney Madang where it's tucked in an alleyway off Pitt Street does feel like you could be in a grey and featureless backstreet of an Asian city, say in Japan or Korea. This restaurant has great reviews and apparently has big queues in the evening! For lunch on a Wednesday, it was very quiet in fact. We opted to split a huge mixed platter for the BBQ with bulgogi (two portions as one was a substitute for the ox tongue that we passed on), three big juicy prawns, some octopus, a few mussels, some chicken and pork.
I admit that all Korean BBQs take pretty much the same to me. I suppose if it were bad, I'd be able to taste it but otherwise, marinated, tender, smoky pieces of meat and seafood seem hard to differentiate. The side dishes, usually a thrill at a Korean restaurant, were fairly lifeless though. $60 for the two of us. It felt neither here nor there. Perhaps time to head back to Danjee instead.
Those two paragraphs above were written in November 2015 (and as of the end of October 2017 were purportedly seen by 35,885). Just this week, I was craving Korean Fried Chicken after a concert, and we wandered back here.
I had that hint of recognition, remembering that it had good reviews but not remembering my lunch here from 2015. Decided to give it a go, and it was probably even more disappointing the second time.
The small plates of kimchi and such were definitely not as good as other places I've been to. They don't serve Korean Fried Chicken, so we tried a deep-fried chicken in a sweet and sour sauce. Uninspiring. Worst was the Bibimbap in a hotpot; with the right combo of ingredients and sauce, this is always a favourite. This version tasted like plain rice with vegetables. The Jap Chae, potato starch noodles, were the best: great flavour and consistency and they serve a range of Korean beer, which is fun, but overall I felt bummed out that we hadn't found better Korean food when there seems to be so much of it around, and so close.