Reuben Hills is an institution. I often recommend it to friends. This morning, we had an early breakfast, at 7am, on ANZAC day and I've never seen the cafe so empty (though it wasn't really empty). As I've said before, and I'll say again, the coffee is amazing. It's strong but not bitter, and has a certain lightness at the same time, in a pleasant way.
I haven't noticed the watermelon on the menu before ($14). This looks like just fruit, but is half watermelon and half watermelon jelly, a nice combo, on top of labne, unsweetened, and sprinkled with delicious things. Well done.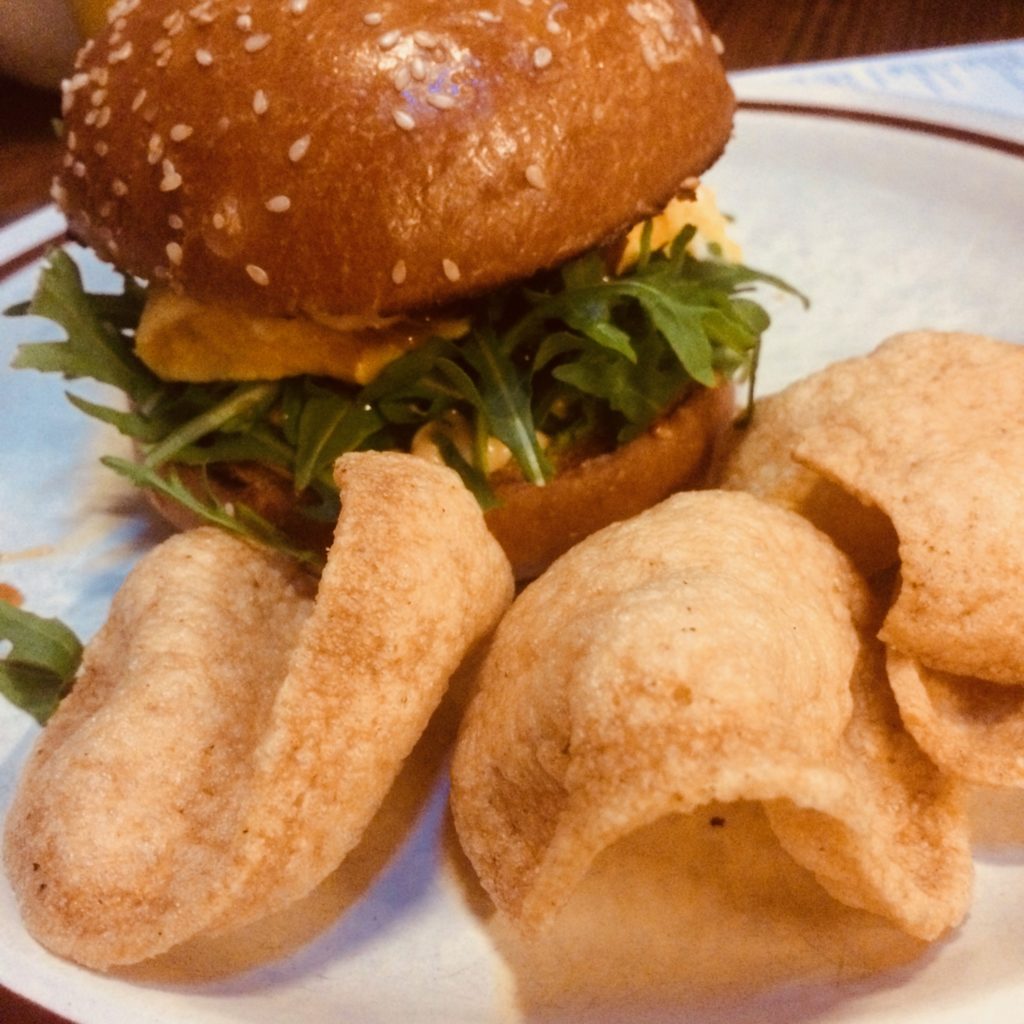 I had a broken omelette roll with bacon jam and fried shrimp ($16.50). I liked it more and more with each bite. The 'jam' is a creamy, oozing, tasty sauce, a generous portion, and I think the shrimp is the kind of Asian dried shrimp fried so well you can eat the shells. I couldn't quite figure it out but it was tasty, savoury and interesting. Serving it up with shrimp crackers was witty, I thought.
Our other friend seemed happy with this scram on rye with avocado ($19.50). All up with three large coffees ($5) and a holiday surcharge (10%), it was about $25 each; I've always liked Reuben Hills but found it a bit expensive. But it won't keep me away. Also, they're often open when other cafés in the area aren't, so makes it a no brainer to choose here.
Below, my review from December 2016:
Reuben Hills is an institution and an incredibly busy one. It has spectacularly good coffee, and is a fun place to hang out. The food, Latin American influenced, is interesting, and I think was ahead of a trend that is now well established.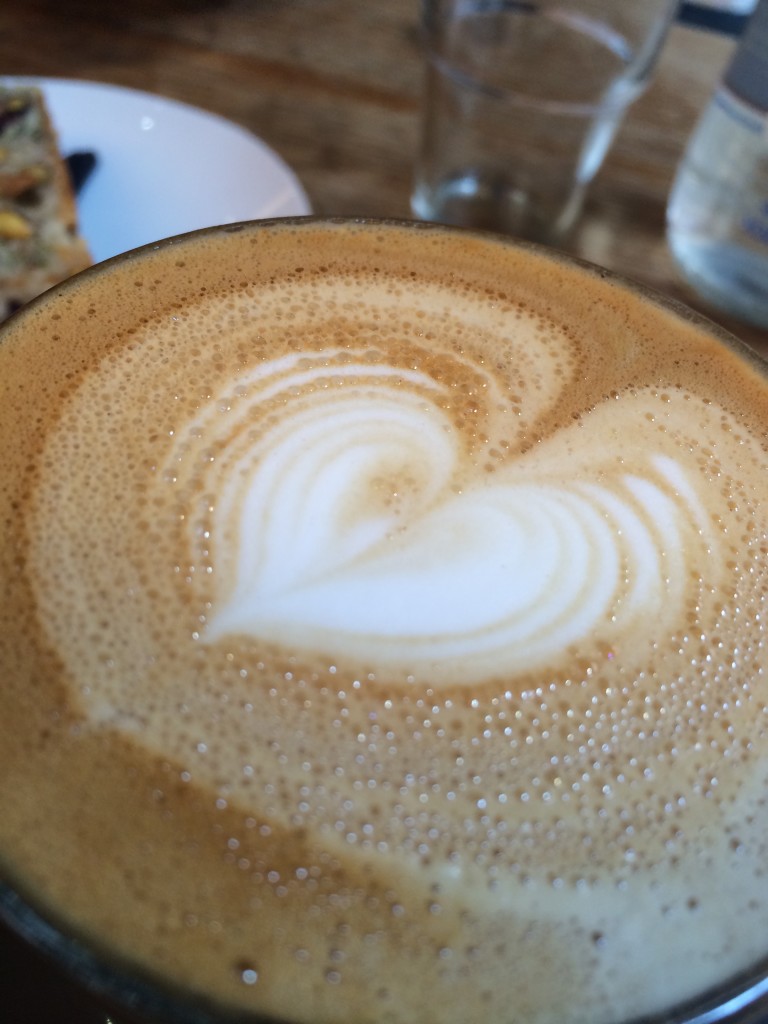 I remember when it arrived thinking that Single Origin's dominance was being challenged, but there's room enough for all coffee lovers in Surry Hills, it seems. My first blog post for here was in November 2015, when I just had coffee and sweet treats with a pal.
In August 2016, I noted that the one dessert on the menu is a Monte Carlo ice cream cake. It has a yummy pair of biscuits (well, half-biscuits but generous), a really nice sort of raspberry paste or jam, and vanilla ice cream. Imitating a famous Australia biscuit, this was a rather version of it. Big enough to split between two…
And I finally made it here for some food, in December 2016… My pal had a Baleada, an El Salvadorean dish of scrambled eggs and beans and other tasty stuff in a tortilla wrap. I wasn't sure exactly what I'd get by ordering 'divorced eggs'. I liked the wit and the plating of it. Two toasted tortillas, an egg on each one, but with quite different salsa and flavouring. Tasty, nicely spicy and a nice start to a Sunday.
The service is always just the right amount of friendly here, and did I mention the coffee?