All those Indian restaurants along that stretch on Cleveland Street, between Bourke and Crown, are tasty enough, and inexpensive, but none has ever stood out to me. Instead, I've been a number of times to this crowded Pakistani restaurant, with one of those menus that goes on and on with hundreds of items, and I've found it delightful.
There's always something new to discover by randomly choosing something that sounds good, and I find the food tasty and the portions generous. A recommendation on Zomato said the biryani was tasty, and indeed it was: surprisingly light for a rice dish, though it was such a big portion, it overwhelmed all else. I'd say order one of these only if you've got a table of at least four and maybe more. The deep-fried okra to start with was tasty and unusual; the tandoori fish beautiful. A classic yellow dahl was really good.
I've had meat dishes here on other occasions, which were tasty too. All for a very reasonable price ($30 a head) and BYO. The service was friendly and efficient, though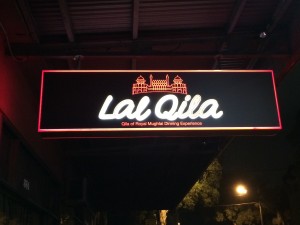 because they're so busy (also managing take-away orders), it can be hard to get their attention. Very pleasant. My current go-to South Asian restaurant.