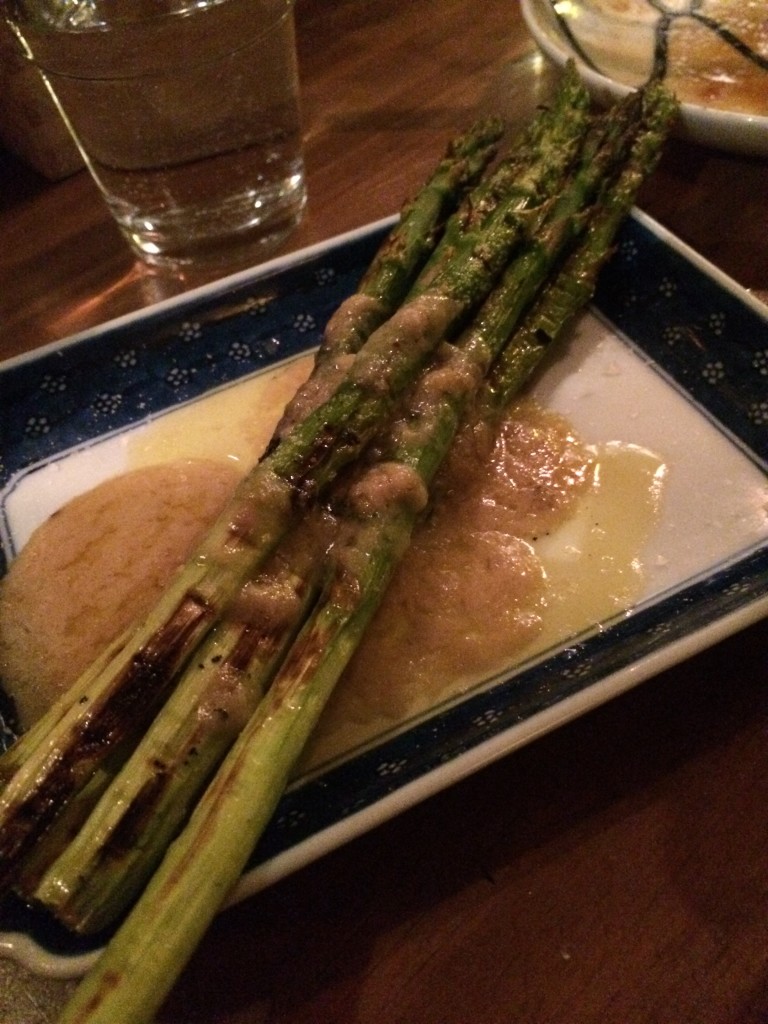 Thanks to my savvy pal, Andrew, we stumbled into Chako Bar for dinner, a tiny hole in the wall in Darlinghurst, a similar size to Nom, only a block away, but with a much hipper, groovier feel. With mostly one shared table in the middle, and a few small tables off to the side, it's intimate and tiny. It feels very much like a little izakaya bar
in Japan; and the view of the kitchen through a window fashioned perfectly on a wall that evokes the outside of a house, is really, absolutely charming.
Of course, none of this would work if the food wasn't up to par, and hey, this was amaze-balls way over par. The specialty of the house: snapper sashimi (I think it was snapper) with a truffle essence or oil. Wow. Interesting combination and very tasty. The asparagus above, in a salty anchovy-miso sauce. Scrumptious.
We also had enoki mushrooms, the stems wrapped in beef, and grilled. I think the texture of enoki mushrooms is pretty bizarre, but this worked perfectly. And I think we had some grilled chicken perhaps. The grilled skewers here had so much flavour,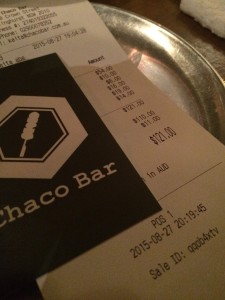 both of fire and something else, I wonder if they've got particular wood chips they're using or? Hmm. So tasty. And we polished off a very tasty bottle of sake (and half a bottle of sake is enough to make me very tipsy).
Just over $60 each for the two of us, mucho sake included. Great night. I was very impressed.