Bishop Sessa has been serving delightful, inventive, top-quality food at very moderate prices for some years now. After the much-loved Tabou closed down (the French restaurant with the double-based cheese soufflé…), there was an incarnation called Gotham I believe, and then Bishop Sessa.
When I first discovered, I loved how they were doing degustation menus which somehow managed to be both luxurious (showing off what the chef can do, and I think the first meal, with extremely generous pours of matching wines…) and economical (because for the price and that many courses, it is quite reasonable).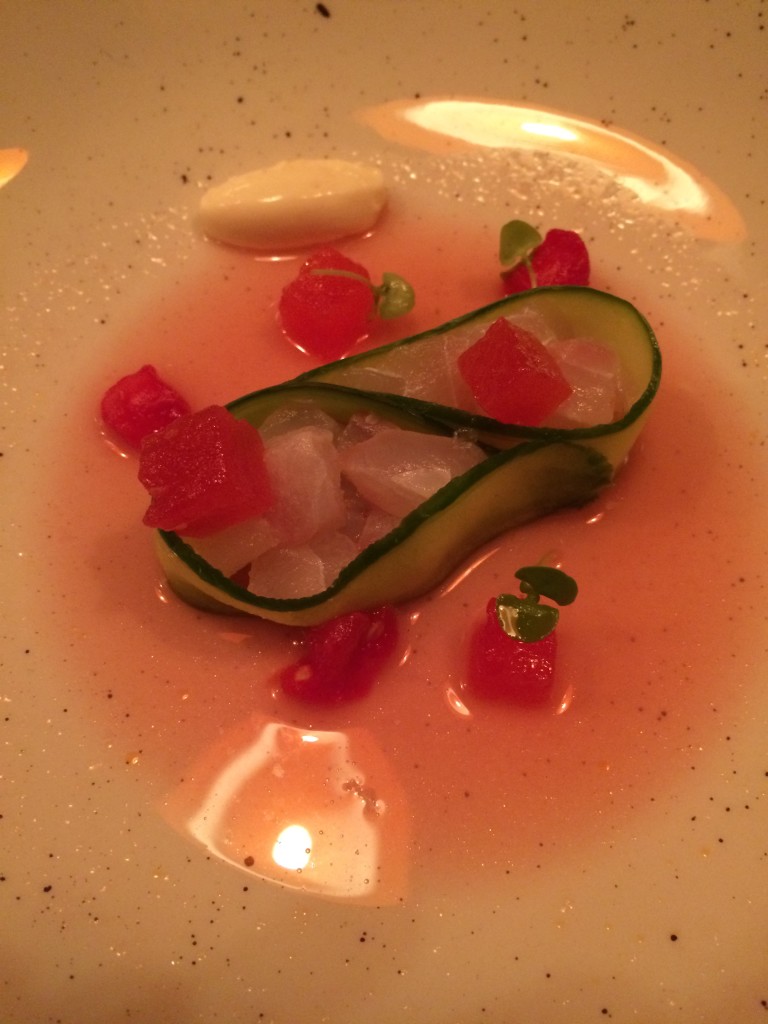 Bishop Sessa now seems to have settled in as a neighbourhood gem, hosting special themed nights and dinners, and weekday specials. I hope that's a sign that they're doing well, and engaging with their diners, rather than suffering in the very crowded and competitive Surry Hills market.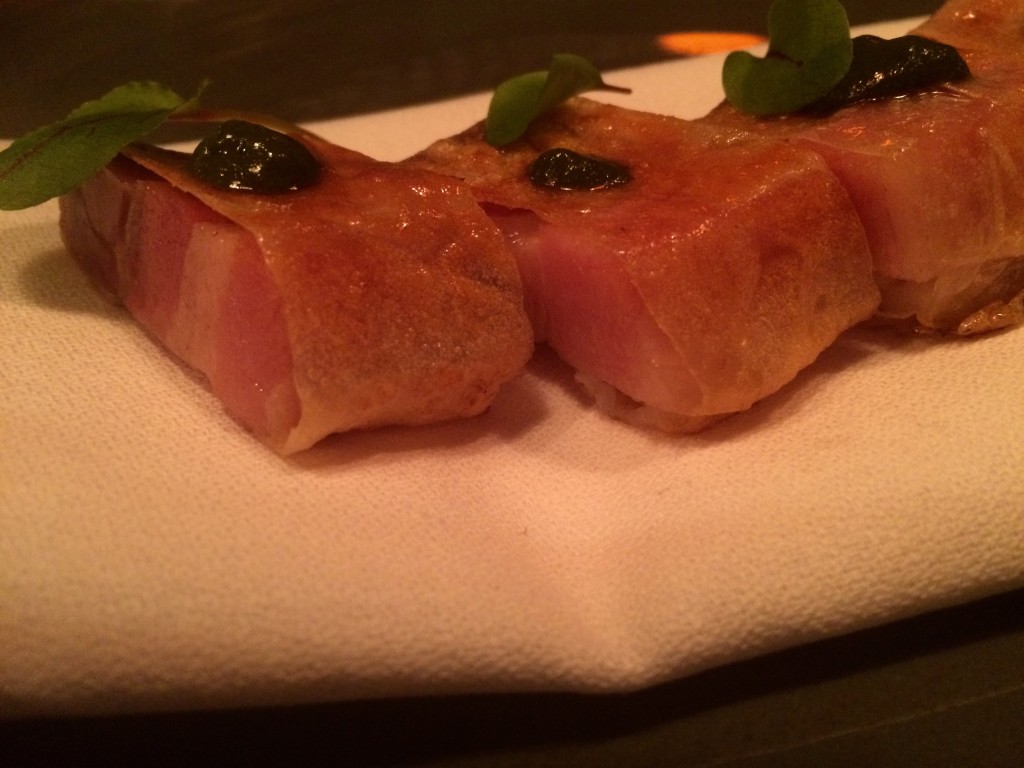 In any case, when I saw they were doing nights where the chef was trying out degustation plates, 10 for $100, I thought that it was a good reason to return. And hey, we loved. Even when some of the dishes were less successful, we loved it, because it was fun, and interesting, and hey, it obviously takes a lot of work to get dishes just right. We were glad to be guinea pigs.
So, while I wasn't that crazy about the smoked meringue with duck tongue (above), my god I liked the roasted pineapple paired with the duck. The intense beetroot broth below with the mussel was visually stunning. The dried squid wrapped around homemade bacon… Nope, didn't do it for us.
Potato skins with nori mayonnaise: a delightful start. The tiny batons of apple with pork jowl. YUM! Snapper ceviche (or perhaps sashimi) in a figure 8 ribbon of cucumber: also wonderful.
At the top of the page was probably the weirdest, a bone marrow créme brulée, really sweet and also really meaty. A happy experiment really, I kind of liked it. And god, that dessert (at the bottom): I'm not sure whether it even needed the macadamia cream; the candied beet leaves with the delicate mousse was enough. A triumph.
So, if you're in the neighbourhood, Crown Street, Surry Hills, between Devonshire and Cleveland, or even if you're in the neighbourhood, make the effort and stop on by. Automatic reservations make things easy, and they've got a regular e-newsletter which will tell you about their special events. Go on. You know you want to.