From what I can tell, Besser is making quite a buzz. I can see why: it's got a ton of style and character, from the friendly Guido-esque waiters, most in fedoras, to a mix of high and low (metal plates and linoleum tabletops that look like an old-fashioned kitchen with fantastic designer water glasses with the tops cut at a canny slant), to the name and theme itself: besser blocks, a concrete block apparently popular with Italian-Australians for constructing their family home.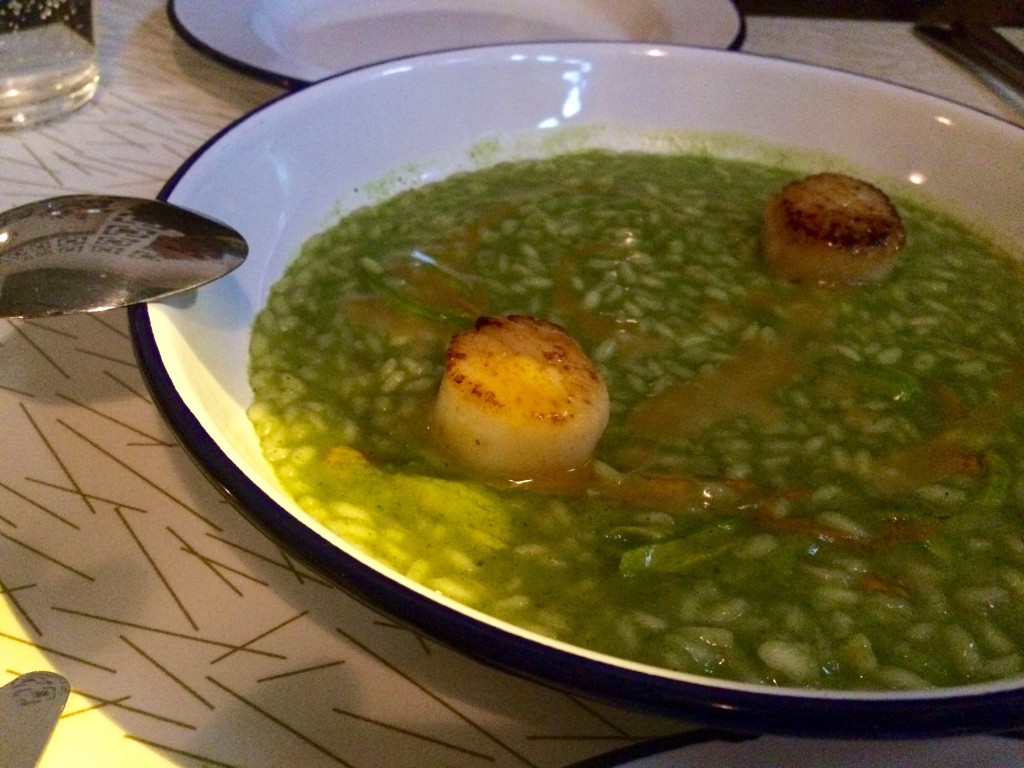 We showed up super-early on a Friday, right at 6pm, since I'd mistakenly read that the risotto of the day orders are taken then. Nope, they're taken at 6:30pm. And by then, the restaurant was certainly filled up.
I loved the deep-fried sardines, as well as the meat croquette things. The osso bucco was delicious flavour though not as tender as we'd expected. I love that they have numerous Italian wines on tap that you can order by the glass, carafe or litre. The crowning glory was the risotto of the day: zucchini flower with scallops. The risotto was al dente, the liquid delicious and green, as you can see, and it was a very pleasant early meal, all in all.