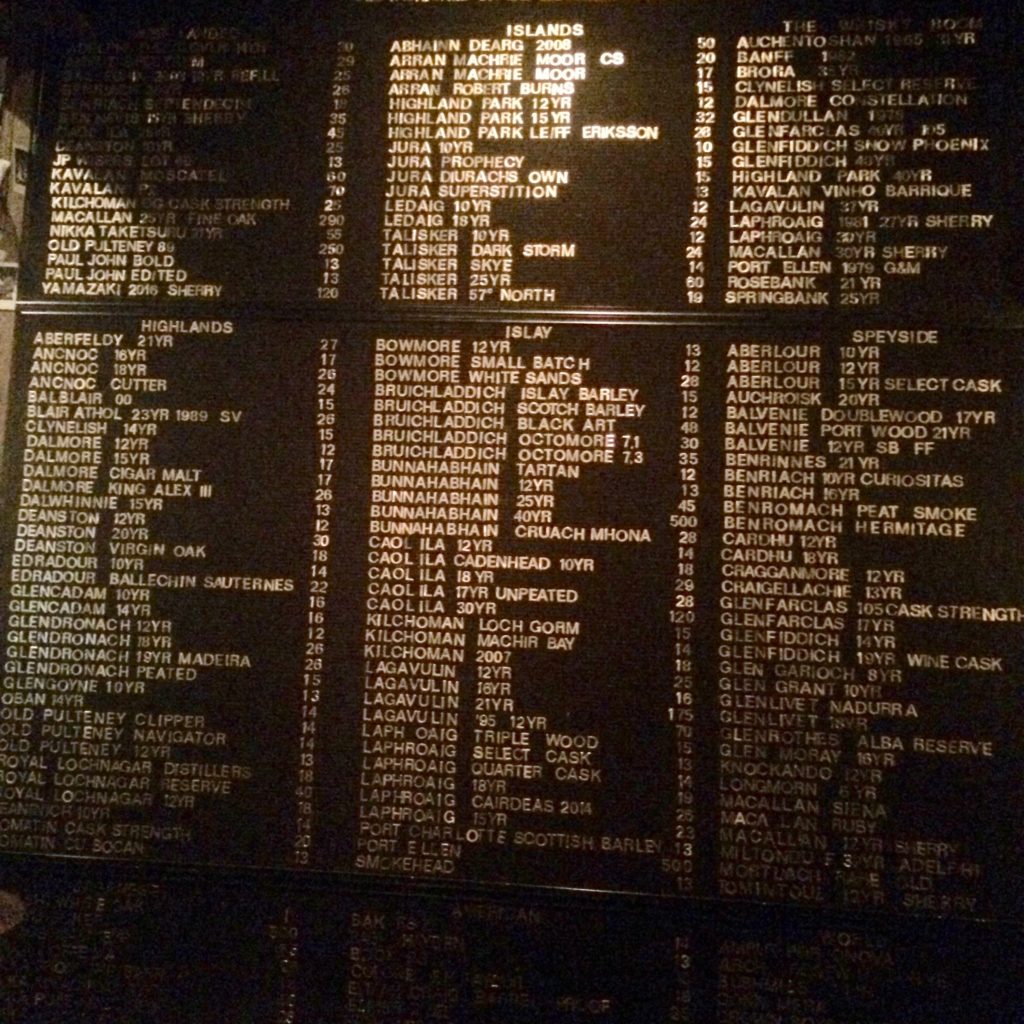 In a hidden basement below Clarence Street in the City is a pumping busy whiskey bar. I'd wanted to try this, because I'm not sure the team behind Shady Pines Saloon can go wrong these days.
We first ended up in the Barbershop… another bar with an entrance in the same courtyard, which looked fun enough, but I was happy my better half pointed out that it was not, in fact, the Baxter Inn where we were milling about.
Back into the courtyard, and a low-key bouncer nodded when I asked whether the bar was down a non-descript flight of stairs. The door opens and (much like Shady Pines), it's going off! There's a beautiful long wooden bar that serves up cocktails and whiskeys – an incredible selection. On a Wednesday night around 10pm, there was a mix of young hipsters and folks who hadn't seemed to go home from work yet.
My better half had an Old-Fashioned, which was on tap! He approved of it. I myself spotted on the menu board the Crown Royal Northern Harvest Rye. This was named the
world's best whiskey last year, and I spent more than a little bit of time when in Canada seeing if I could find myself a bottle (impossible!). So, I was excited to try it here. The waiter said he thought that the $25 for the small shot was quite a good price, considering (I assume how hard it is to get, and its reputation) and so I can't be impartial about it. For $25, I was going to enjoy every drop of it. I found it both smooth and spicy, and very nice.
If you've got visitors to Sydney and want to show them that there are cool bars here: this is the place to go, particularly if any of them like whiskey!