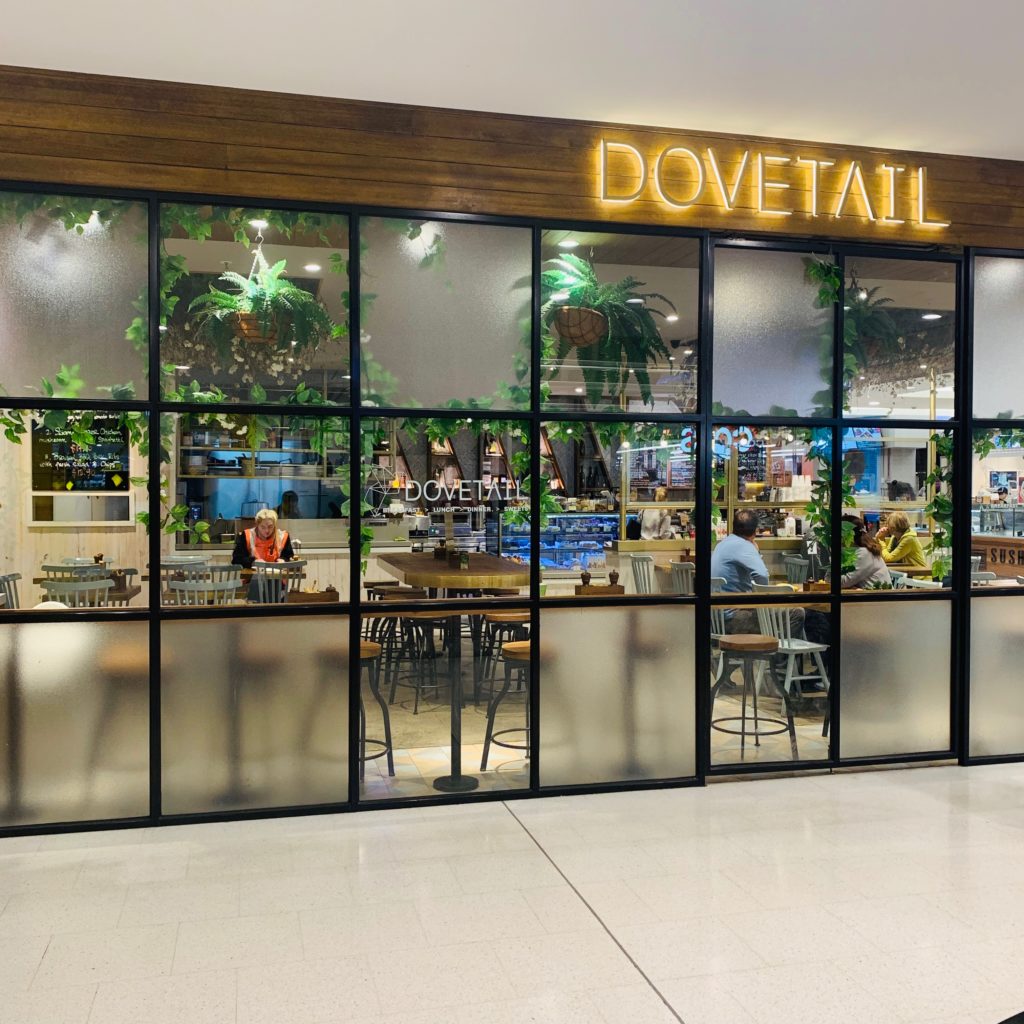 Upstairs in World Square, Georgie Boy's Coffee looked much hipper. But it was an unusually cool Saturday morning in Sydney, and I really wanted a place to sit down, read a little bit of my current book, Lily Brett's New York, and have a coffee.
Dovetail did the trick. In wood, with greenery and glass, it's does its best to overcome its location in the basement of a mall, brightly lit, and right across from Coles. And my coffee was just fine. It came with a little biscuit and quite good coffee art. It was more sour than I'm used to, strong also, but something in the taste wasn't quite as creamy or integrated as I normally encounter, but I didn't think it was bad, just another style.
The reviews on Zomato are horrible, but as a place to be out of the cold, sit down and have a perfectly acceptable coffee: it was fine.