Alive Coffee takes over At Kate's which took over from Have2Cafe which was a slightly new version of Robocog.
Will it be able to succeed in a place that has seen so many cafes fall? I had a perfectly nice matcha latte, and my pal had his usual English Breakfast tea. To me, it's a nice location, slightly away from Campbell Street, a nice outlook to the street and good outdoors seating; but it seems to miss the foot traffic that keeps Mr Mo always looking busy.
Another time we came here to eat and discover that it's really like an old-style Aussie cafe. The menu and food are really basic. Yet the specials are so much cheaper than what you normally have to fork out in Sydney.
Eight bucks only for perfectly crisp and tasty corn fritters. I thought they were pretty good, made better by the price. My pal thought his chicken burger was mediocre: the bun was too sweet. The fries look totally processed. But ten bucks. So not terrible.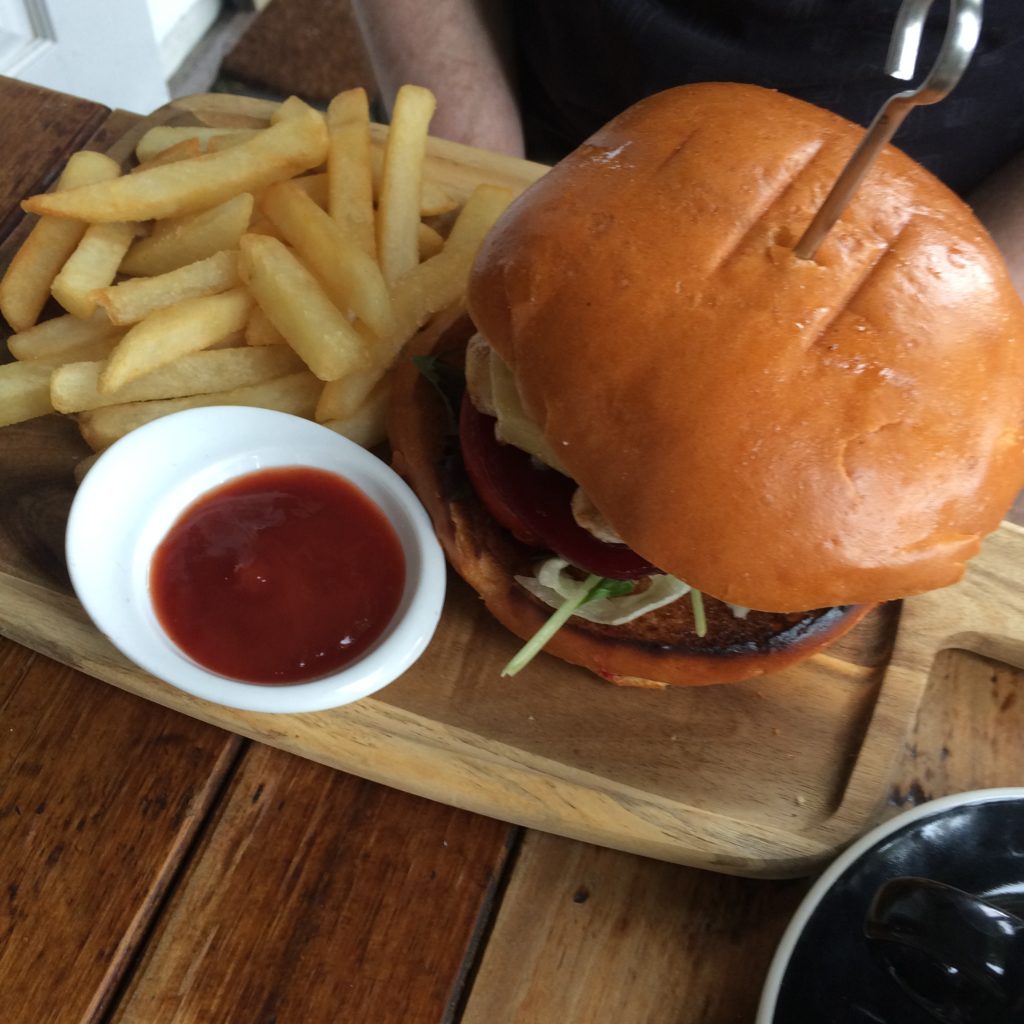 A tough business though, Surry Hills. Considering how friendly the last guys were, and how hard a time they had of it, I think poor Alive will have to figure out a few tricks to get customers in the door, besides reasonable coffee and cheap daily specials.