One day, I'm at Margon in Times Square (having Cuban/Dominican food) and the next day, I'm to Puerto Rico. Or the Dominican Republic. I'm not sure. Yelp calls it both. Zomato votes Dominican.
For a quick lunch in Williamsburg before I head to the airport, I stumble across La Isla Restaurant (I was tempted again by Mexico 2000 but there was not a soul inside). All sorts of tasty greasy fried things in the window.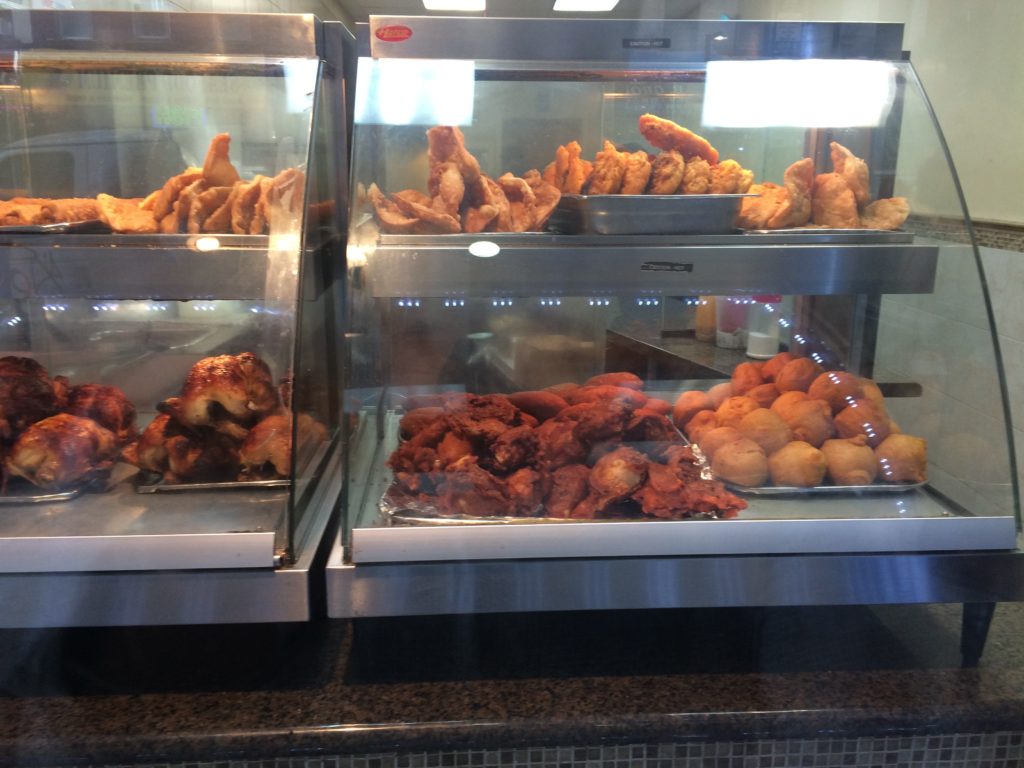 What was hilarious was that even if I do speak some Spanish, I couldn't get on their wavelength. No menu was offered. I tried to say, cheerily, in English (thinking my Spanish wasn't good enough), what should I have? The two guys just looked blankly at me, and then would look away and deal with other customers. All of the ladies on one side were having a sort of stew or soup with pork hock. Someone came in and asked how much the rice and beans were ($4) so I decided to go with that (yellow rice and beans of a brown colour rather than black beans) and some chicken stew.
It was delicious really, tender chicken stewed for ages, though again, too much food. I read on reviews on Yelp that I should have gone for the roast pork (pernil). And I'm curious what those fried things were!