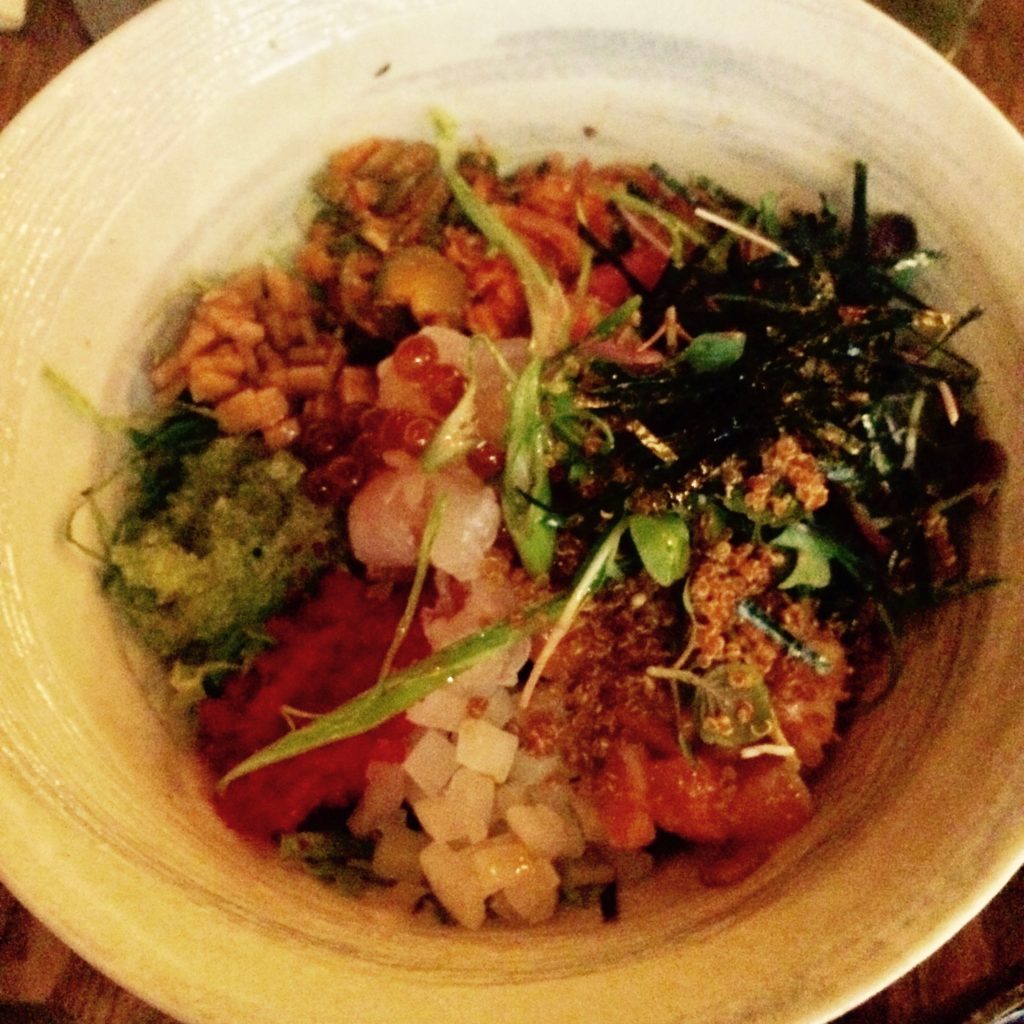 Most people who I told that we were staying in Koreatown for a few nights in NYC didn't know where it is. Well, I'll tell you. Right below the Empire State Building. On W 32nd between 5th and 6th is the epicentre, and it kind of stretches a few streets north up to W 35th. But how to choose a restaurant, when it seems like there are hundreds of them?
Zomato doesn't seem like it's made a lot of inroads here in NYC: some of the new restaurants aren't even listed, and many restaurants don't have very many votes or reviews. I turned to Yelp and chose the top-rated of Korean restaurants in the area, with nearly 450 reviews and 4.5 stars! Barn Joo 35 calls itself Korean tapas, combining Korean food with more contemporary ingredients and styles.
I loved it. It was happy hour so I ordered a bunch of dishes for $5 each (and a beer and a cocktail). The spicy chicken wings had a delicious sauce and were nice and crispy. The truffle fries were very delicious… and a generous portion. On reflection though, I would have passed these up so we could have eaten more of the unusual dishes on the menu. On the other hand, the tuna salad on toast (with fresh tuna) was pretty awesome.
Sadly, we only had room for one more dish before rushing off to the theatre. But what a dish it was. Cold bibimbap with sashimi (photo at the top). This is such a simple dish, and you can find it at all Korean restaurants. But this combination of bits of sashimi and roe and seaweed and vegetables and spice. It was absolutely incredible.
It's very possible I'll be coming back here to try more dishes before I leave town. Highly recommended.