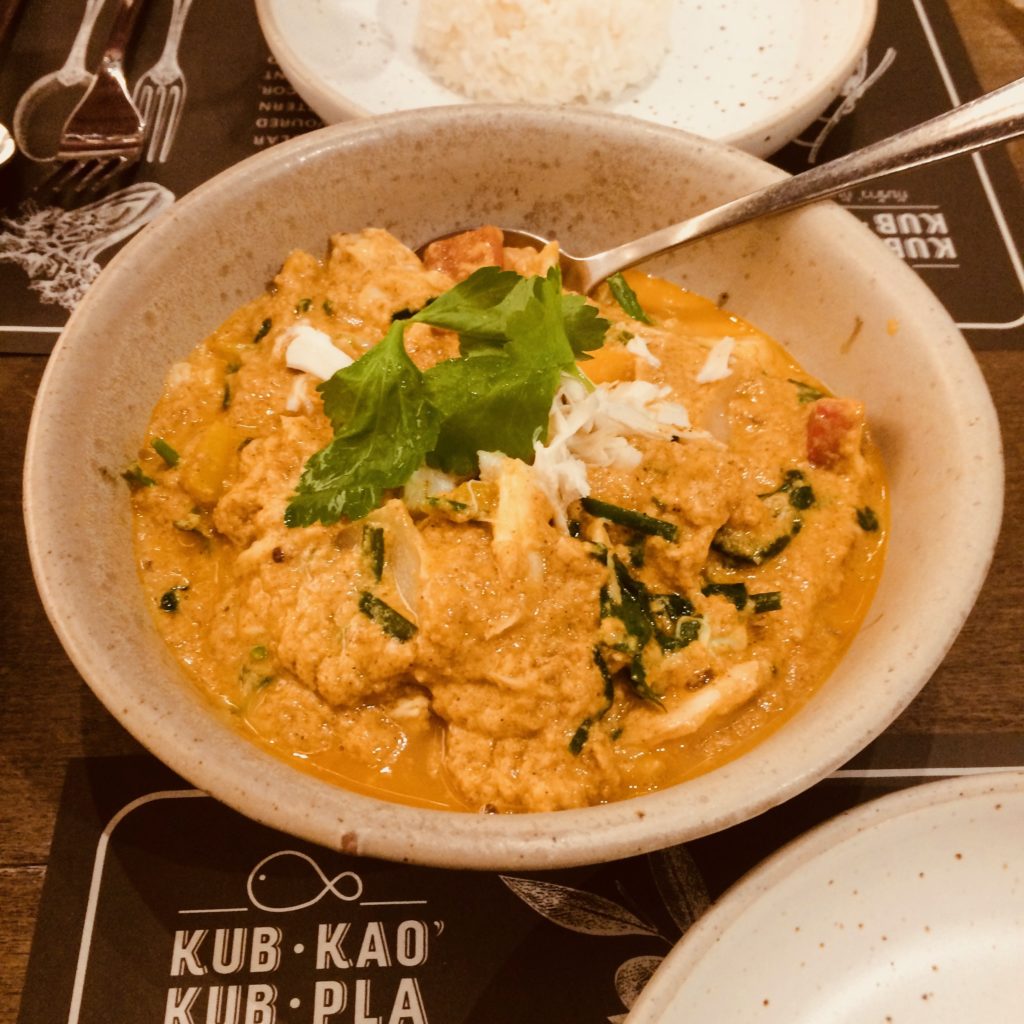 On my recent two-day stopover in Bangkok, this was my favourite meal. After the flight from Sydney, and a rather torturous journey from the airport to my hotel, I met up with my old pal, J., who took me one of his favourite restaurants. It's part of a chain, apparently: I count seven listings on TripAdvisor for branches in Bangkok.
We had a spicy papaya salad with preserved egg, a crab curry, and a deep-fried fish… All them were perfectly delicious. The salad had just the right hit of spice, and I thought the addition of the thousand-year-old egg was pretty interesting. The crab curry was luscious and creamy. I think there was egg in it too. And the crispy fish was great.
Washed down with a few beers. At 2,000 BT for the two of us (about AUD 85), it's probably considered a bit expensive for Bangkok, but I think the price reflects the quality of the food: excellent. I'd definitely come back.