Any chance you're visiting Salento, the southern part of Puglia? We spent four days there in July 2018. I think I would have preferred to have a bit more advice before I went. The truth is that when I read advice on travelling around Italy, I find it hard to match it with my own desires and preferences. Blogs on the top towns to visit or the best 10 beaches to hunt down didn't make much sense to me. The other travel blogs seem to be by women married to Italian men, who can do one or two day visits, or by people who have spent months at a time in different parts of Italy, and not those looking to do an adventure of a few days to a week.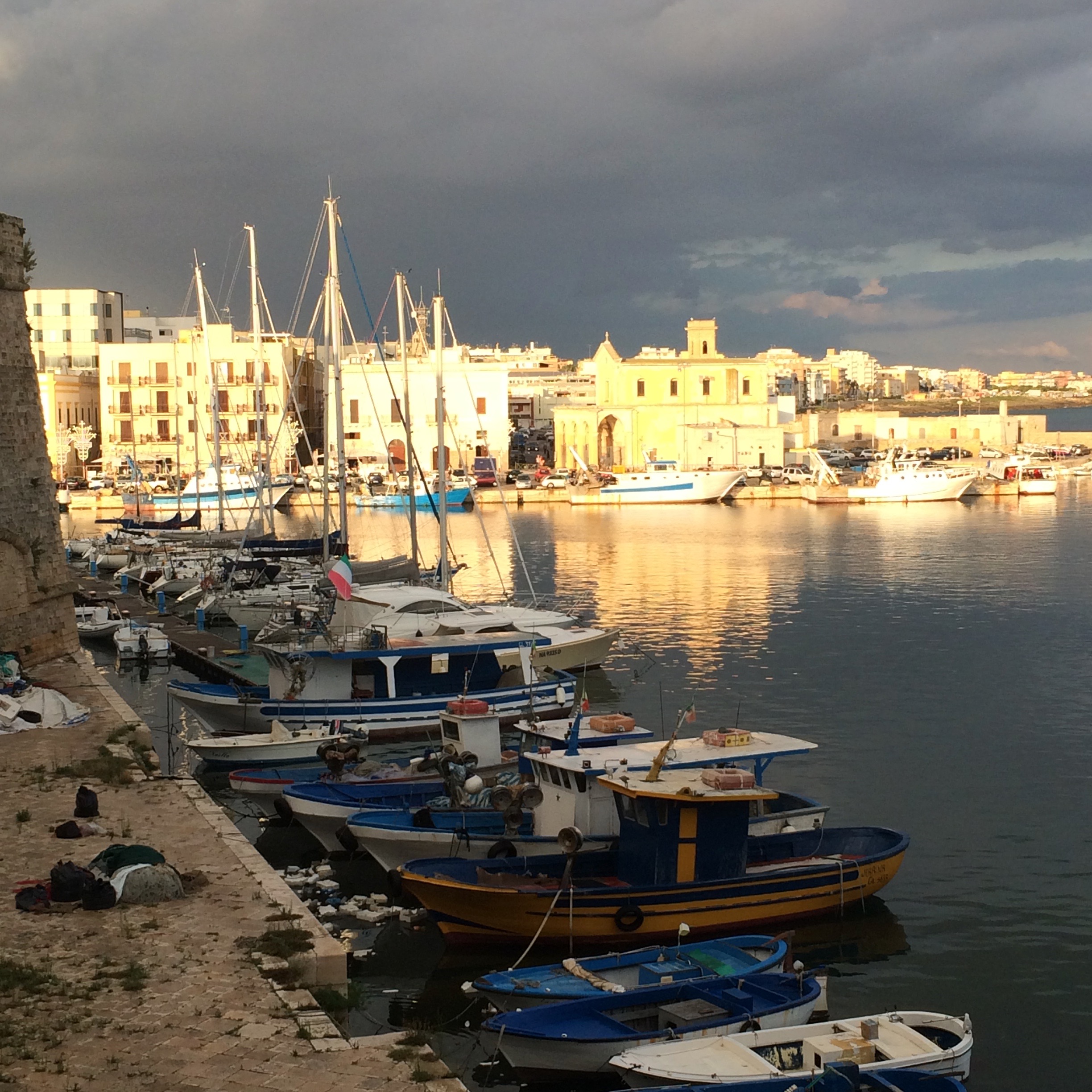 So, here's advice… if you might relate to the way I like to travel. We're a gay couple who basically like to drive around and visit interesting places, eat and drink well, and stay in interesting and nice places but necessarily the most expensive. We're open to art and history, but may not make it a priority; at the same time, we aren't 'resort' type of people who want to relax in luxury for a few days or to hang out on a beach.
If that sounds like you might welcome our advice then read on…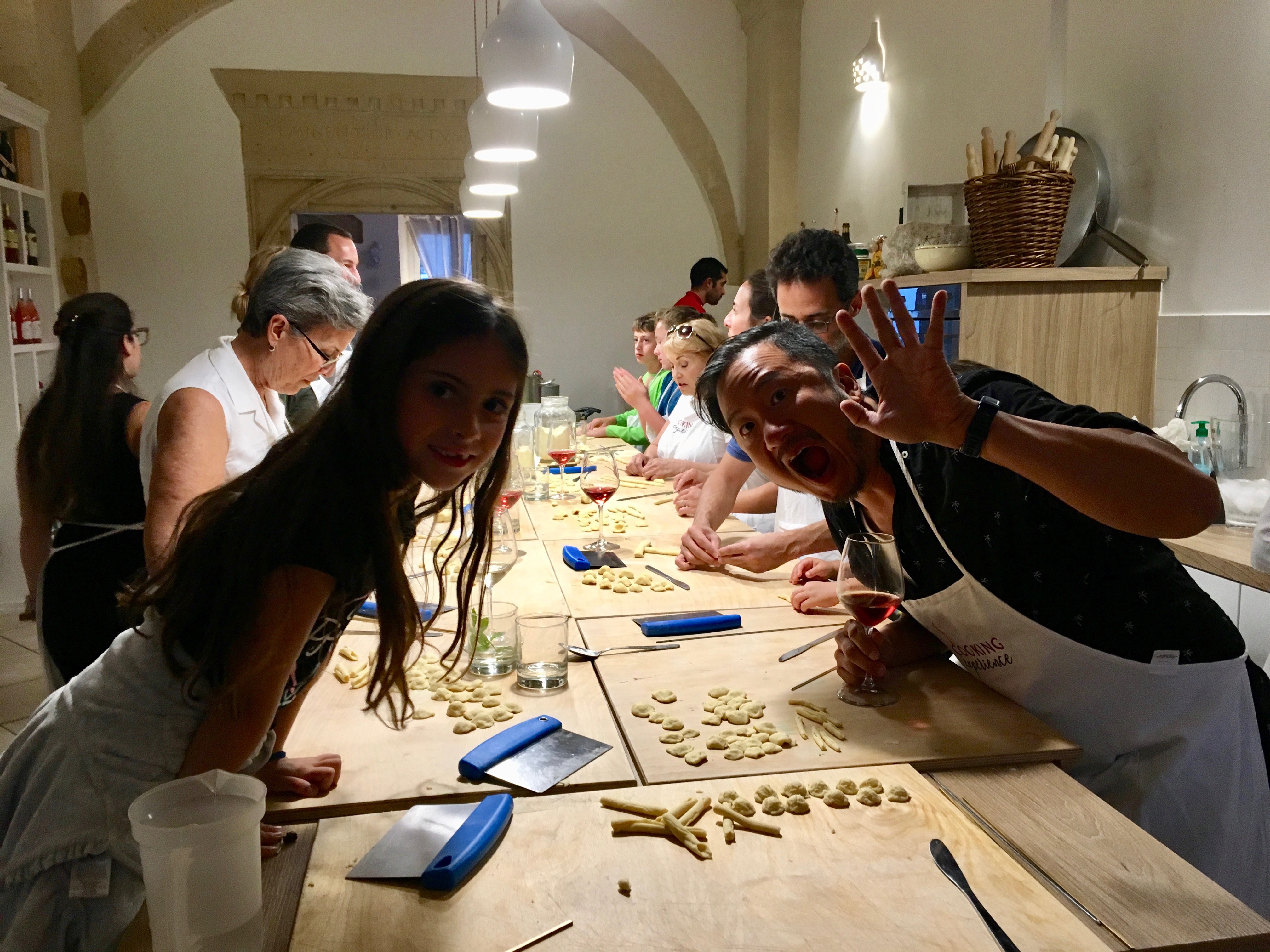 A cooking course? Our whole trip to Puglia was inspired by NYT article about cooking courses, as the region specialises in Cucina Povera, cooking of the poor, which is using humble ingredients like fresh vegetables, local cheese, bread and beans to make meals. People often talk about how wonderful the markets are in Sicily and Southern Italy, which is true, but how are you going to take advantage of this unless you have a place to cook and have preferenced doing this instead of eating at the fabulous local restaurants? We did one course, which lasted over a whole evening, with the wonderful Gianna Greco with her school, Cooking Experience, in Lecce. It's costly, but worth it, and at the beginning I wasn't sure how she'd managed to wrangle all of us (two families with kids and grandparents, and us) but we had a wonderful time, ate an amazing meal, and learned a lot.
Drinks at sunset, and coastal drives? Salento isn't a big area, and most of the sites are around the coastline. On the west coast is Gallipoli, not the famous site in Turkey that Australians often visit to honour those who fought there, but a place with a bustling old town, filled with restaurants and shops, surrounded by a boardwalk with a few bars and restaurants: magnificent for a cocktail at sundown. Friends, with kids, enjoyed exploring the beaches near Gallipolli.
The very southern tip of the heel, Leuce, seems a bit of a rundown beach resort, with some odd and interesting art deco apartments next to the water, and a great lighthouse that has a view of the city and of a huge staircase, an area where once or twice a year they release water from the acqueduct. Otranto, on the east coast, has a church with a famous mosaic inside (closed in the afternoons when we were there) and was pleasantly busy with tourists. We found the drive between Leuce and Otranto GORGEOUS.
Swimming and beaches? While a number of online blogs touted the beaches of Puglia, and while it's evident that people do head here for a beach holiday, we didn't find the beaches every appealing, generally not too scenic, and with the ugly system of renting beach chairs and umbrellas. We searched for beaches on the west coast, and on the east coast, between Otranto and San Cataldo, and found nothing pretty. On the other hand, between Leuce and Otranto, we stopped by chance at a bridge, looked over and saw all these people swimming below. It looked SO beautiful. A bit of a hike to get down there, but looked good for a swim and stop. And there was parking. And you can go for a short hike away from it. Look it up: Il Sentiero Vecchio del Ciolo Galgiano del Capo. It also seems like people visit caves and go for short boat rides from there.
We thought the Grotto of Zinzalusa was unexceptional (except if you really like caves) and the Cave of Poets looked like a gorgeous place to swim (and is very photogenic) but was hugely crowded. If you're in the area, perhaps get there first thing in the morning?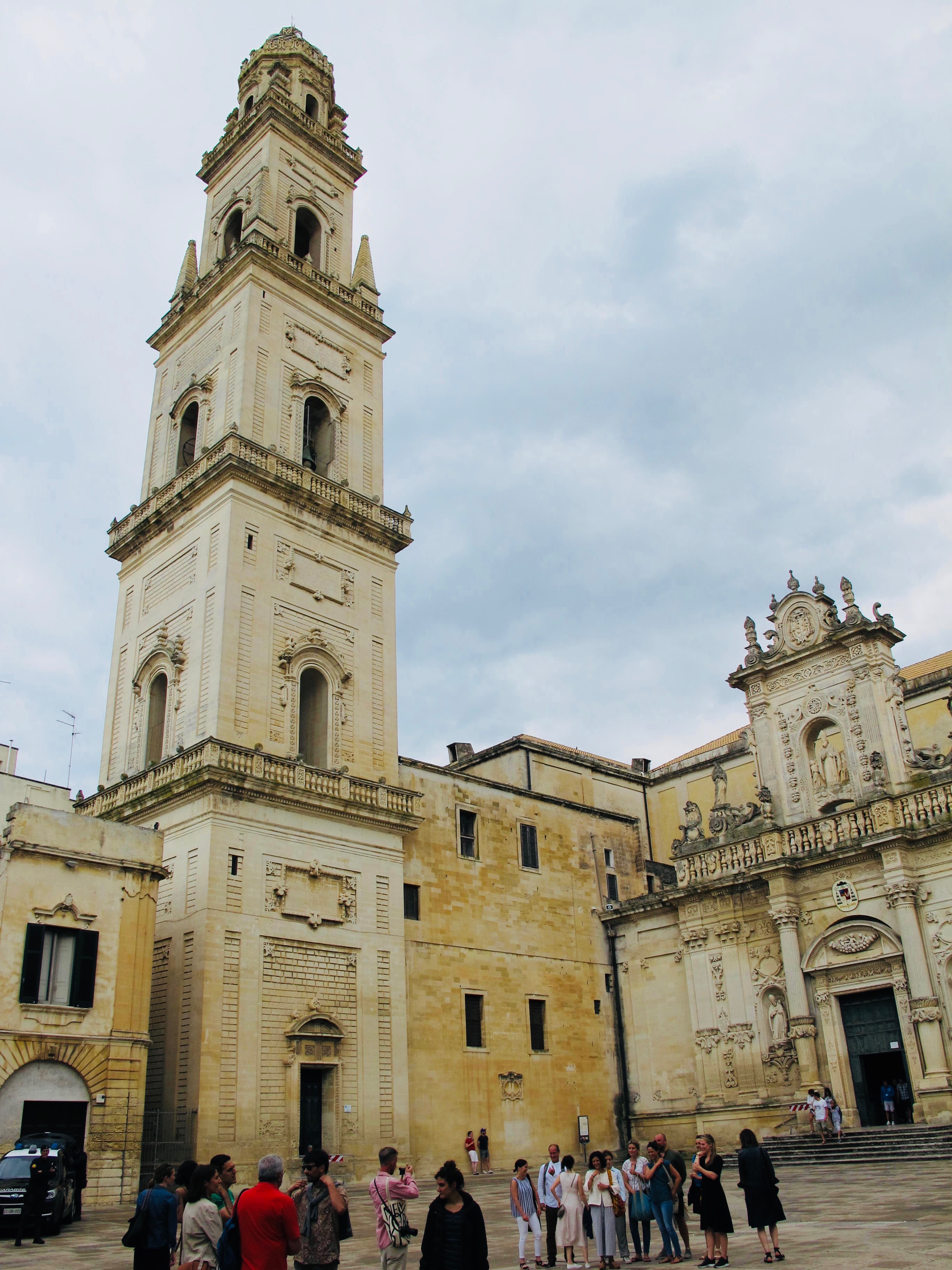 Where to stay? We really loved the Italian Agriturismo system where you stay on properties attached to farms (hobby or commercial) and slightly out of the way (but close enough to cities and other attractions). With some research, you can find some real gems: historic farmhouses and other old buildings. Many have pools and are nicely renovated. And they're inexpensive. So, definitely worth checking out. Otherwise, I'd recommend staying in Lecce: in the old city if you can find somewhere as I think it is SO charming to say in a place with cobblestone streets outside your doorstep. You have to check on parking (as often the old parts of a city don't allow traffic, or if they do, you have to get a daily permit through the hotel or a tobacco shop).
Eating? I'm not sure if there's fancy restaurants as in other parts of Italy: I think the specialty and emphasis here in on more humble cuisine. All over Puglia, the orecchiette are famous, as are paccheri (thick pasta tubes); gelato and brioche (for breakfast) is apparently a Southern Italian thing, as is spumone (the layered, moulded gelato, we had a recommended version at the Caffé Parisi in Nardo).
My number one recommendation is a pasticchiotto, a very crisp and crumbly pastry, painted on top with egg yolk so it's a little shiny and inside a delicate custard (a specialty of Lecce; I believe in other parts of the country, they have different fillings). Delicious.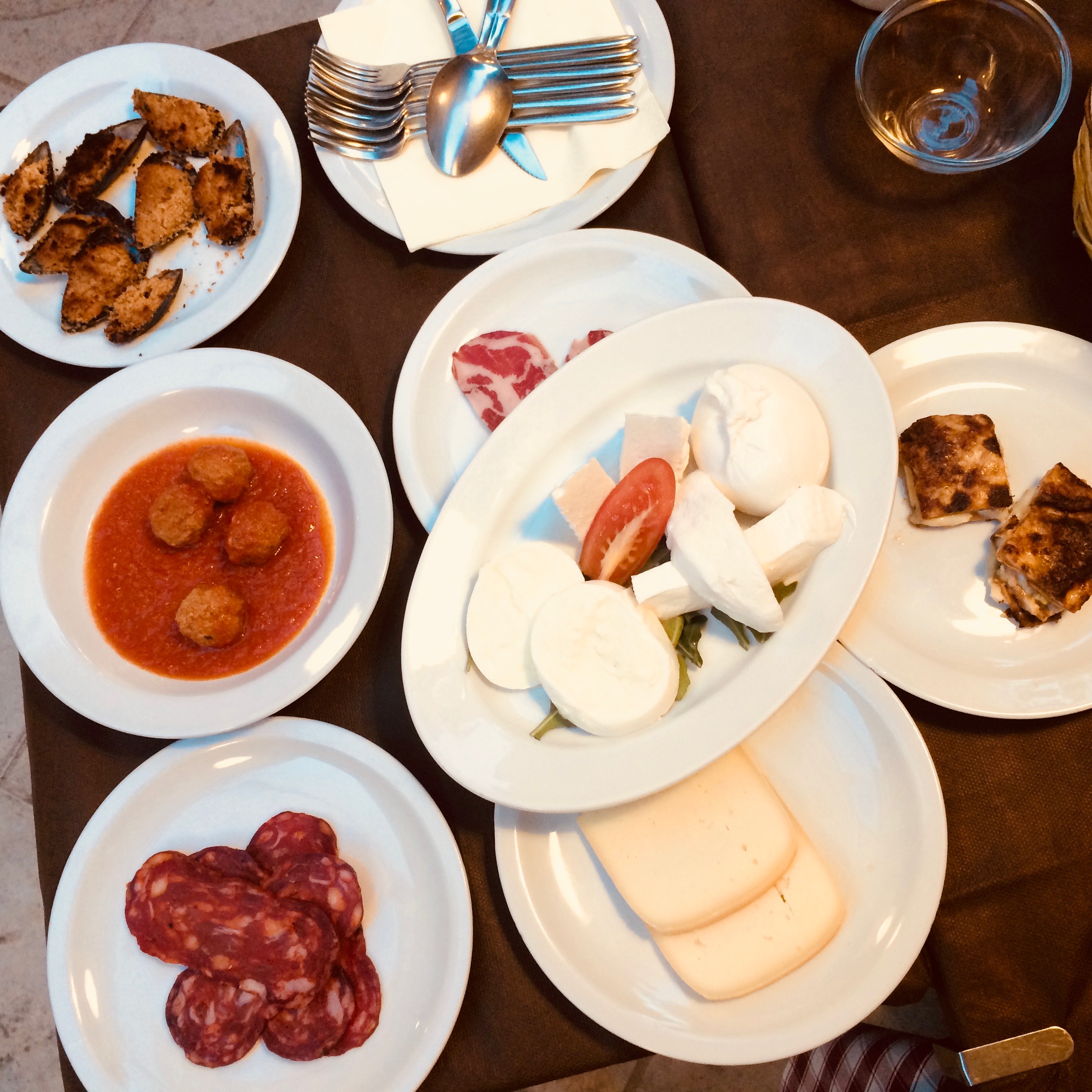 Cucina Povera (Cooking of the poor) may involve some deep-fried bread balls, or local cheeses (fresh mozzarella, ricotta and burrata), and a well-known dish of fava beans and chickory root (which we didn't like that much). Pizza&Co in the old town of Lecce is supposed to have top-notch Napolese pizza, and is managed by a Canadian couple.
Drinking? Aside from the ubiquitous Aperol Spritz (or Campari Spritz) as your evening aperitif, you could try a bitter (or amaro) to help your digestion after. Local versions are available though I quite liked Amaro del Capo from Calabria. As a complete aside, here's a handy guide to some Amaro available in the USA, care of the amazing gang at Momofuku.
In the meantime, I love the various versions of carbonated mineral water (frizzante) and take them over still, to accompany a meal, any time. And of course numerous coffees all morning should help get you through the day. My favourite was a caffe macchiato, an espresso with a small shot of milk. I love that these cost a euro or less, and you drink them at the counter with a little cup of water (although Italians love their environmentally unsound plastic cups for water). I barely nicked the surface of trying all the local grapes: Primitivo, Nero d'Avola, Aglianico and more.
Shopping? It was perhaps refreshing that we didn't find much to buy and bring back as souvenirs. Perhaps a nice bottle of local olive oil? We're bringing back some souvenir pasta (though suspect this could be found at home). There are some local ceramics, brightly coloured plates and bowls, and we're bringing back a ceramic leaf of the prickly pear, which were all over the place (the real things).
On your way to and from Puglia? Unless you fly right in, most people will be driving to Puglia from Rome or Naples. So, there are some interesting choices to stop. We fell in love with Matera and its caves and its views (and a great bar called Area 8 and an amazing restaurant called Dedalo). If we could have, we would have stayed for more than one night.
The strange, round houses (that look like hobbits might live in them) are extremely amusing. We saw them in Alberobello, where, when clustered together, have a bit of an unpleasant touristic feel, but you can still spot lived-in ones on the way in and out of the town. I hear they are also nice in Martina Franca.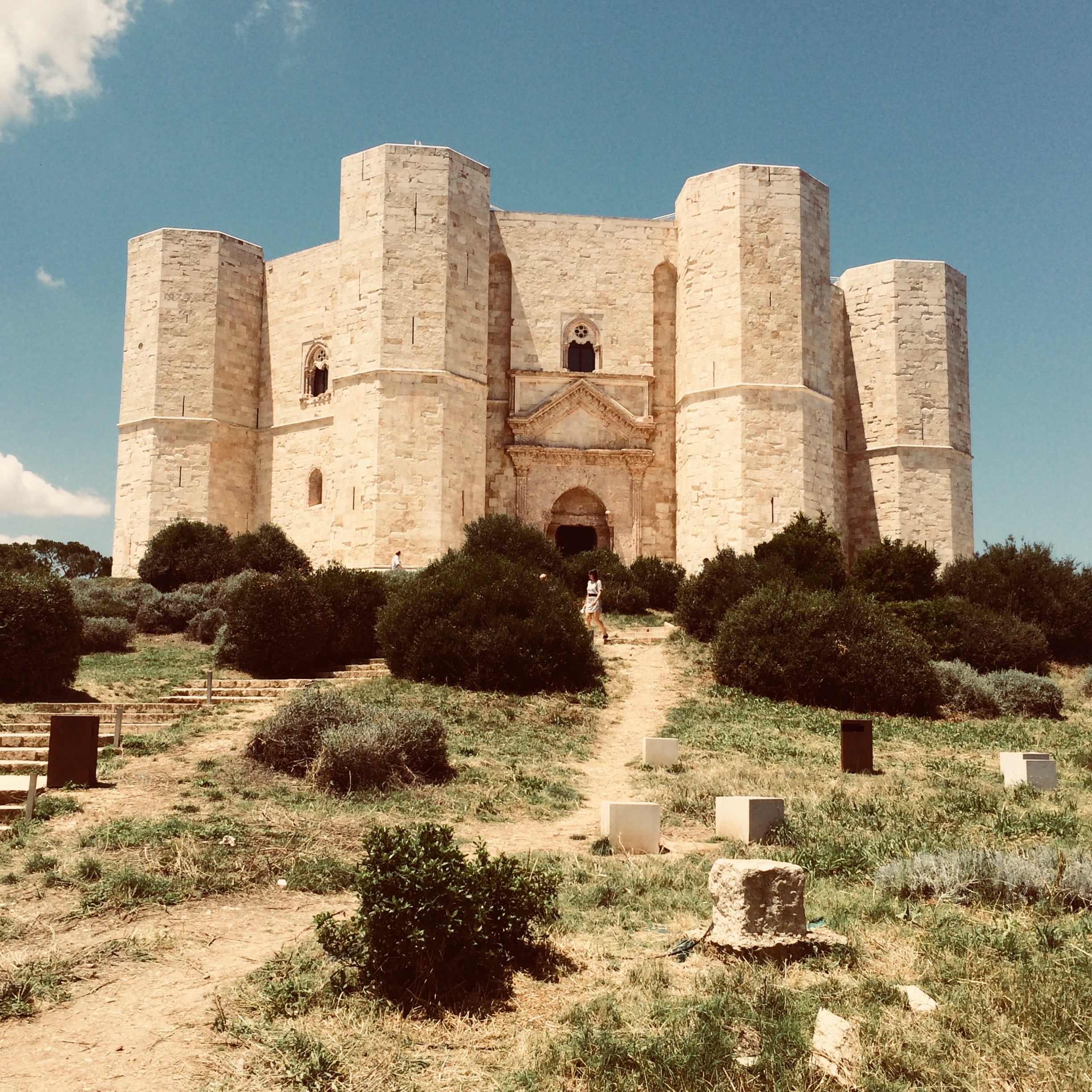 We both really loved the Castel del Monte, a beautiful octagonal castle, built in the 1200s, on a hill. To get to it, you have to park and walk about twenty minutes or half an hour so it is a bit of a detour.
All in all, we had a great few days in Salento. I might have stayed an extra day… but on the other hand, I don't feel we missed out by staying three days and nights, at the end of a week in Sicily. I can imagine stretching out the three days into a full week and staying a few days and exploring around the north part of Puglia, around Bari. Salento surprised me in the end, turning out to be a lovely coastal driving holiday with some beautiful towns, with certainly enough to do and see, in a relaxed way, in a part of Italy that is a bit off the beaten path.