Paramount is a really great place to see films. It's intimate, with not so many seats, and a good view from each of them. But it's still a communal experience, which, if people remember they're not watching Netflix at homes, is a fun way to watch a movie. I like hearing other people's sounds of pleasure or surprise, or a collective silence during an intense moment. On the other hand, I don't know why this couple talked to each other the entire way through the documentary on Alexander McQueen. I guess there will always be those who are a bit stupid and selfish.
Finishing the film (highly recommended, by the way), what a treat it was to wander down the block to Poly. I think it used to be a furniture shop, and then had some pop-up clothing sales. Very little has been done to the space: it's open, with little adornment, but they've lucked out with (or have designed) the acoustics so it's not too noisy.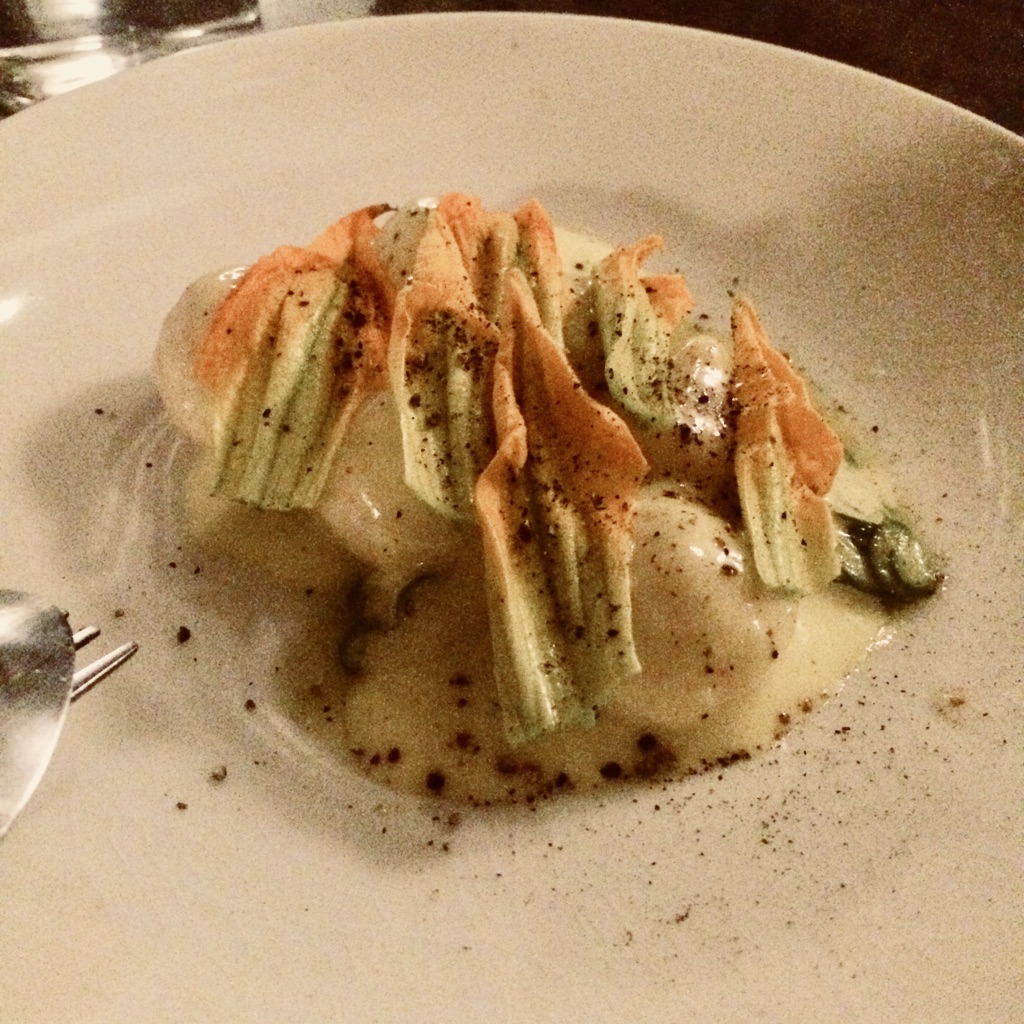 I'd heard about the buzz (and it's located across the street, pretty much, from Chin Chin, so the whole street has a buzz). We grabbed two seats, without a reservation, at a counter, and were thrilled with the whole experience. It was super buzzy and fun. The wait staff are fun and efficient.
And most of all, the food was sensational. A 'donut' with comte cheese ($15). Shitaake mushrooms in a creamy sauce (flavoured with pancetta) where the 'shrooms have broken apart and taste like a noodle ($12). A delicious steak tartare hidden beneath a parmesan wafer (titled raw beef and grilled cheese) ($24). Zucchini flowers and ricotta gnudi (sort of like a gnocchi) with 'smoked whey sauce' ($24).
Each dish was tasty and surprising, with great textures as well as flavours. The mushrooms were my favourite but I wouldn't hesistate to recommend any of them.
A humungous selection of very, very interesting wine. We ordered by the glass so we could try more.
So, yup, I could just move in here and try everything on the menu, including the wines.  Maybe I should.